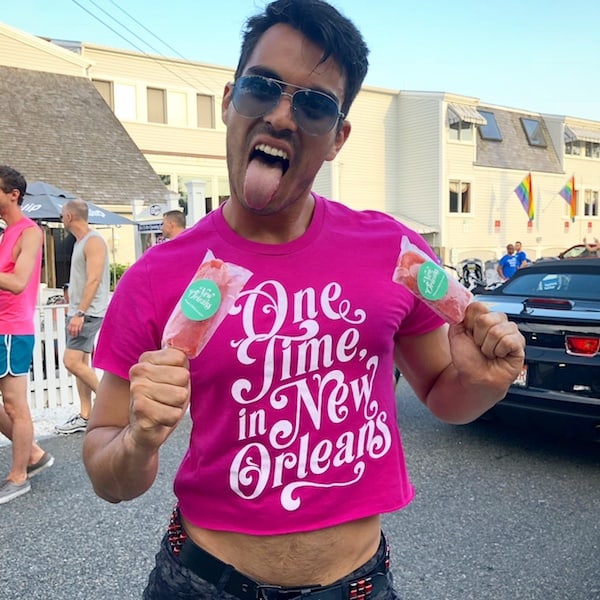 New Orleans doesn't immediately spring to mind when you think of places to beat the heat, but even steamy summer weather doesn't slow the Crescent City down.
In the coming weeks, New Orleans will host a slate of events including the 16th Annual Tales of the Cocktail (July 17-22), the New Orleans Baby Cakes 1st LGBT Pride baseball game (July 29) and, of course, Southern Decadence (Aug. 30-Sept. 3).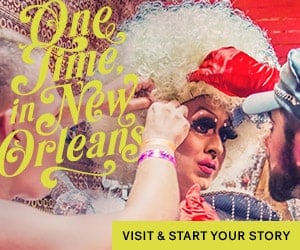 Provincetown got a taste of the New Orleans spirit last week when New Orleans Tourism celebrated its participation in this summer's Carnival 'Mardi Gras By the Sea' with a contest to win a free trip for two to NOLA. Fill out THIS FORM or text PTOWN2NOLA to 41411 to enter.
To kick off the campaign, Ptown's dancers and drag star Bang passed out spicy Cajun watermelon popsicles to thirsty visitors after tea dance.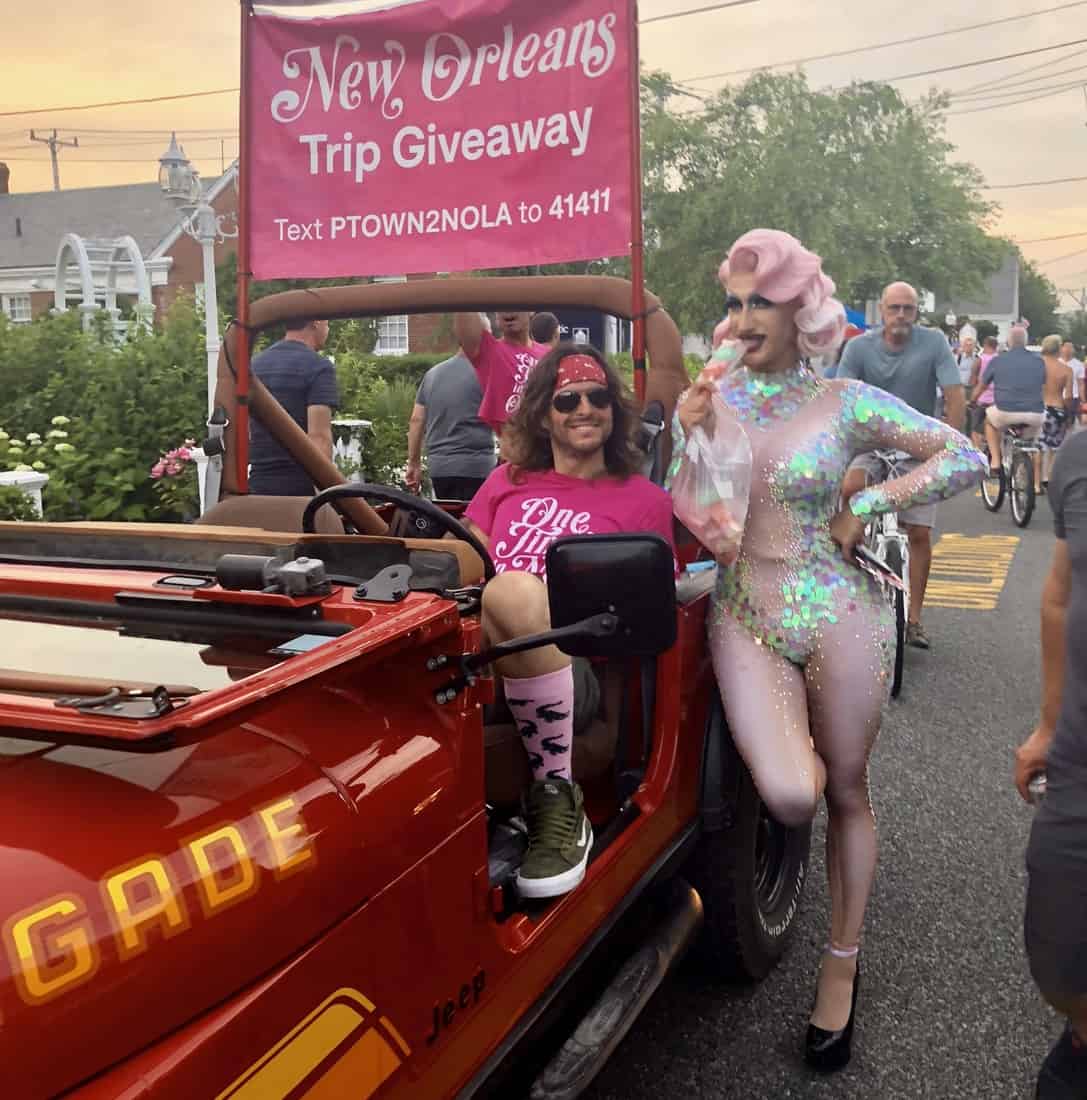 New Orleans has you covered for sweet treats as well.
There's no shortage of ways to chill out while indulging in the city's world-class culinary scene. Treat yourself to one (or all!) of these cool desserts when you visit this summer.
https://www.instagram.com/p/BgHYUofA9K_/
No trip to NOLA is complete without a snoball from Hansen's Sno-Bliz. The beloved institution has been serving up shaved ice with hundreds of flavors since opening in 1939. The syrup selection includes standards like blueberry, grape and bubblegum, as well as specialties like ginger-cayenne, satsuma and cream of wedding cake.
Seafood lovers should be sure to take a meal at GW Fin's, a contemporary culinary destination famed for its constantly evolving menu featuring locally sourced seafood from the Gulf of Mexico. Be sure to save room for dessert, because the salty malty ice cream pie is a slice of sweet-and-salty heaven. With a pretzel crust and caramel whipped topping, there's something to please any palate in every bite.
https://www.instagram.com/p/BgRmgO-FBFe/
Here's the scoop on Creole Creamery: the homemade ice cream shop has two locations and tons of options for any ice cream connoisseur. Grab a scoop or two of flavors like café au lait, lavender honey or petit four. Leave your mark on the Creole Creamery Hall of Fame if you can complete the Tchoupitoulas Challenge. All you need to do is eat all of the Tchoupitoulas sundae — eight scoops of ice cream, eight toppings, whipped cream, cherries, wafers and sprinkles — without any help.
Dessert is served with a side of artistic license at Shake Therapy. The custom milkshake shop yields over-the-top delights that stacks toppings high atop a variety of ice cream flavors like peanut butter cup, mint chip and key lime pie. The dizzying number of potential toppings — donuts, gummy bears and Pop-Tarts, oh my! — allows customers to make the perfectly picturesque shake sure to bring all the boys to the yard.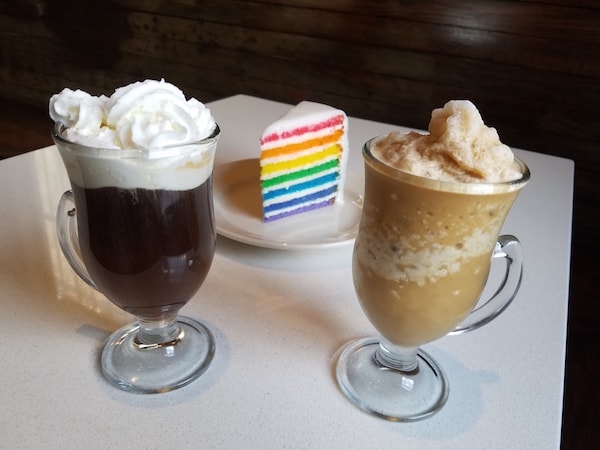 It may not be a frozen dessert, but what's cooler than an infinitely Instagrammable slice of cake from Bakery Bar? Specializing in doberge (a layered dessert with roots tracing back to the Hungarian Dobos torte), sample by the slice or try the bite-sized "dobites." Check the case for the daily offerings, but keep an eye out for favorites like cinnamon toasted crunch, salted caramel or the red velvet-marshmallow "bloody s'more."
Don't miss your chance to indulge in all these sweet treats and more. Enter today to win the ultimate LGBT trip giveaway, a free trip for two to New Orleans.
And look for New Orleans this August at Provincetown's Carnival – Mardi Gras by the Sea!
Here are a few more of our favorite photos from the fun Ptown event!