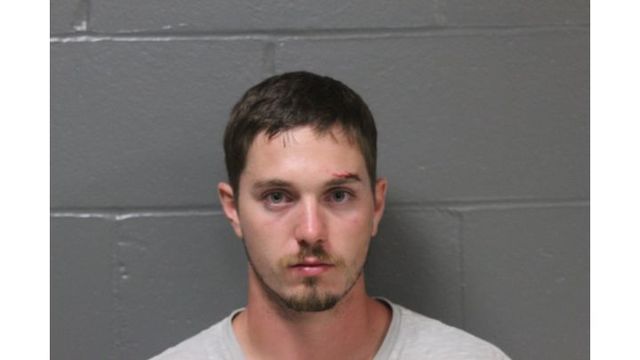 Allen Loftis, a Missouri man, is facing three counts of felony assault motivated by discrimination and one count of peace disturbance, a class B Mmisdemeanor after punching three people at a bar he thought were homosexual. Loftis bonded on a $75,000 surety bond.
Ozarks First reports: 'The Camden County Prosecuting Attorney's Office charged Allen Loftis with assault and peace disturbance after he allegedly punched three people at a bar because he believed they were homosexual. Loftis told the arresting officer he, "does not let gay stuff go on."'
The incident took place inside a bar called Shady Gators in Lake Ozark, according to Lake News Online.
According to the probable cause statement, this man reported fighting with Loftis in the bar after Loftis reportedly pulled the wig off his head. The man reportedly knocked Loftis' hat off his head in return and in the ensuing scuffle, one of the victim's friends tried to get in the middle and break it up, receiving the chipped tooth.
After Loftis and three of his own friends went outside, the three other men followed. Allen reportedly attempted to leave in a taxi or Uber, with one of the victims asking where he was going because he had called the cops. Loftis' friends claimed that the other man pulled Allen from the cab, but a nearby security guard only reported the questioning to police. It was at this point though that Allen turned to the second man and punched him in the face before the security guard intervened.
During a Miranda-waived interview at the Camden County Detention Center, Allen told the deputy he had observed two guys dancing on each other and he pulled the wig off of the one man. They then pulled his hat off and he went back to "settle up" and admitted to striking one of them. He also stated that when he was attempting to get into an Uber, some guy came up behind him and told him he wasn't going anywhere. Loftis admitted that he then struck that man.
Due to the hate crime enhancement, Loftis faces up to four years in prison if convicted.