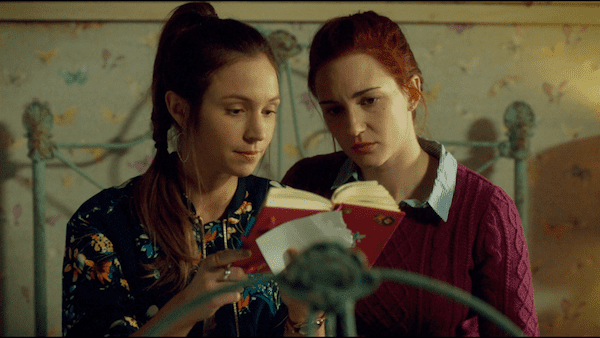 Check out our weekly guide to TV this week, and make sure you're catching the big premieres, crucial episodes and the stuff you won't admit you watch when no one's looking.
Another season of The Bold Type comes to an end, but worry not, the story of three friends working at Scarlet Magazine continues with a third season next summer. In this week's finale, airing Tuesday at 8 p.m. Eastern on Freeform, Kat has a Paris party to throw while working on her relationship with the Muslim artist Adena.
Where do we go from here? After last week's episode, in which we witnessed the fall-out from two legendary fights, a literal sinking ship and the women actually evacuating their bowels all over their luxury resort, what more can we expect from The Real Housewives of New York? Find out Wednesday at 9 p.m. Eastern on Bravo.
There's trouble afoot in the relationship between Reza and Adam on Shahs of Sunset. This time it's MJ's upcoming wedding that's causing strife. The drama goes down in a new episode Thursday at 9 p.m. Eastern on Bravo.
The sci-fi Western series Wynonna Earp may not be the most well-known, but it's got one of the most passionate (and pleasant) fanbases around. "Earpers" have been known to offer each other places to stay, emotional support and even help with math homework. The series also showcases the relationship between Waverly and her girlfriend Nicole. A new episode airs Friday at 9 p.m. Eastern on Syfy.
https://www.youtube.com/watch?v=lzSY6aHd4XU
Alternative rock legend and vocal LGBTQ supporter Henry Rollins tries his hand at stand-up in a new special Henry Rollins: Keep Talking, Pal premiering Friday at 10 p.m. Eastern on Showtime.
What are you watching this week on TV?