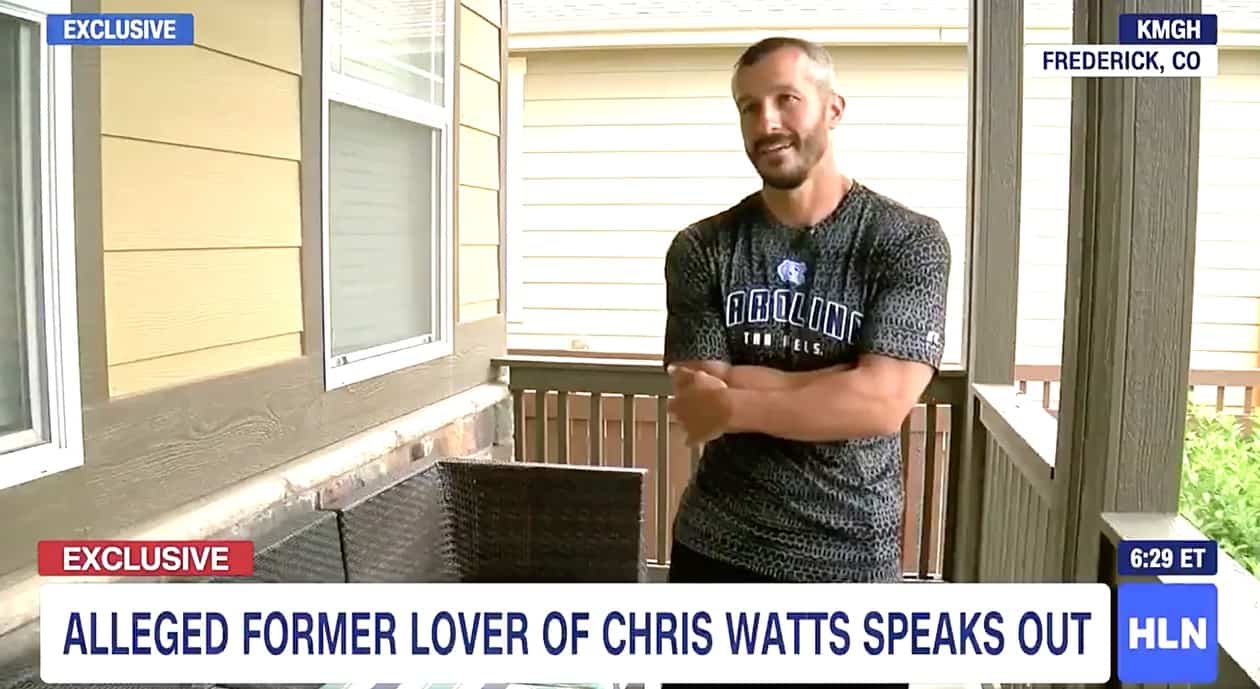 HLN Crime & Justice host Ashleigh Banfield spoke with a man claiming to be the former lover of Chris Watts, who has been charged in the horrific murder of his pregnant wife Shannan and their two young children in Frederick, Colorado. Shannan's body was discovered in a shallow grave on the property of Watts' former employer days after Watts had given public pleas for her return to local news outlets. The children's bodies were found submerged in crude oil in drums nearby. Watts later claimed he had killed Shannan after she strangled her daughters because he told her he wanted to separate.
"This is a story we have to be honest with you we can't independently verify," said Banfield, leading into the segment.
Banfield spoke to the man, who claimed he met Watts on an app called MeetMe.
Said the alleged lover: "He messaged me. It all seemed very innocent at first…He was listed as straight and not bi or homosexual….I met him in person. The first time we met he came over to the place I was staying in Loveland, Colorado, which is pretty much a neighboring town to Frederick. It was clear that he was interested in me and attracted to me."
The man said it turned romantic that night and went "off and on until March or April," for "about 10 months."
The man also said he found out later that he was married: "He told me had children but he portrayed that he was single, and there was some point that I met up with him and got in his Ford pickup and he had his daughters with him and the oldest pretty much spilled the beans that he was still married. She asked him if she could sleep with him and mommy tonight."
Banfield shared that  portion of the interview on social media.
BREAKING: A man who claims to be a FORMER LOVER of Chris Watts is speaking out on the accused killers past in an exclusive interview! pic.twitter.com/9Ac94nQAOg

— Crime & Justice (@CrimeJusticeHLN) August 28, 2018
The man went on to discuss more, according to 9News: "I asked why his profile said straight. He said he was not out and not ready to be out as far as sexuality…I asked why he lied to me. He told me he knew he wouldn't have a chance with me if he told me he was married. He told me what I wanted to hear…He told me his wife was verbally and emotionally abusive…He told me he didn't love her. She didn't love him. I knew something was wrong at home…I hope he gets convicted and I hope he stays in prison for the rest of his life."