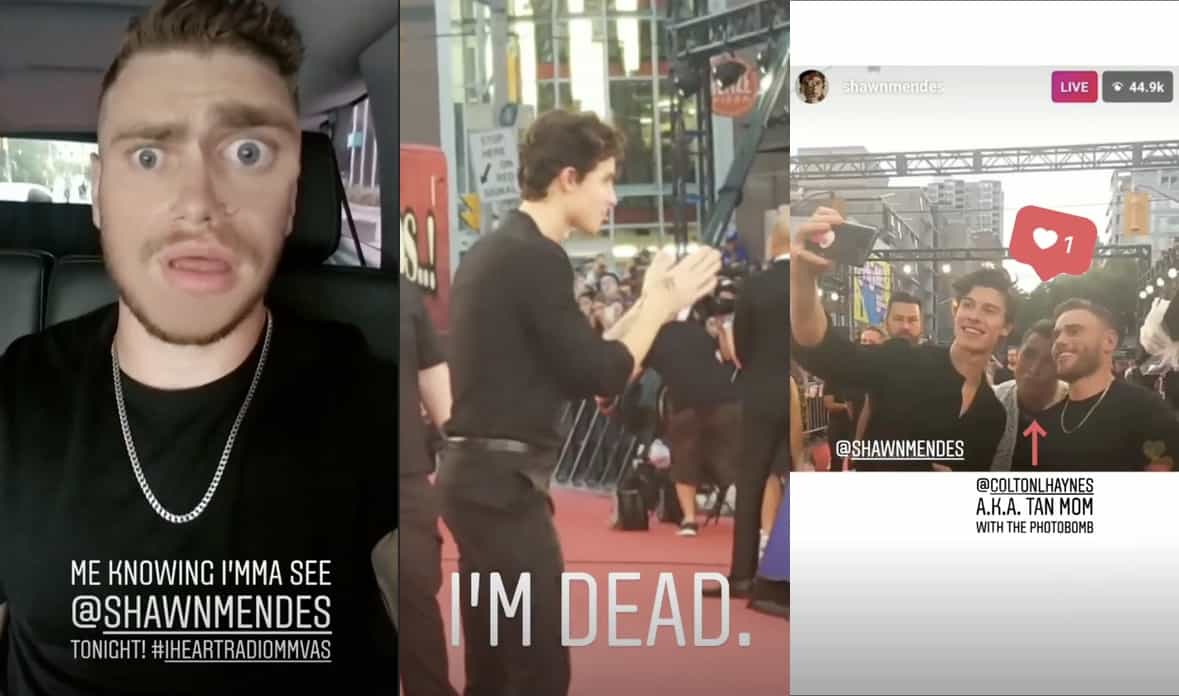 Olympic skier Gus Kenworthy was crushing hard for singer-songwriter Shawn Mendes before attending the iHeartRadio MuchMusic Video Awards last night in Toronto and shared a set of photos before and after meeting with the singer. Teen Wolf actor Colton Haynes got into the action as well.
The three men apparently got to know each other so well there's a scene in the works.
https://twitter.com/guskenworthy/status/1033880074414686209
And someone's already thinking about marriage.