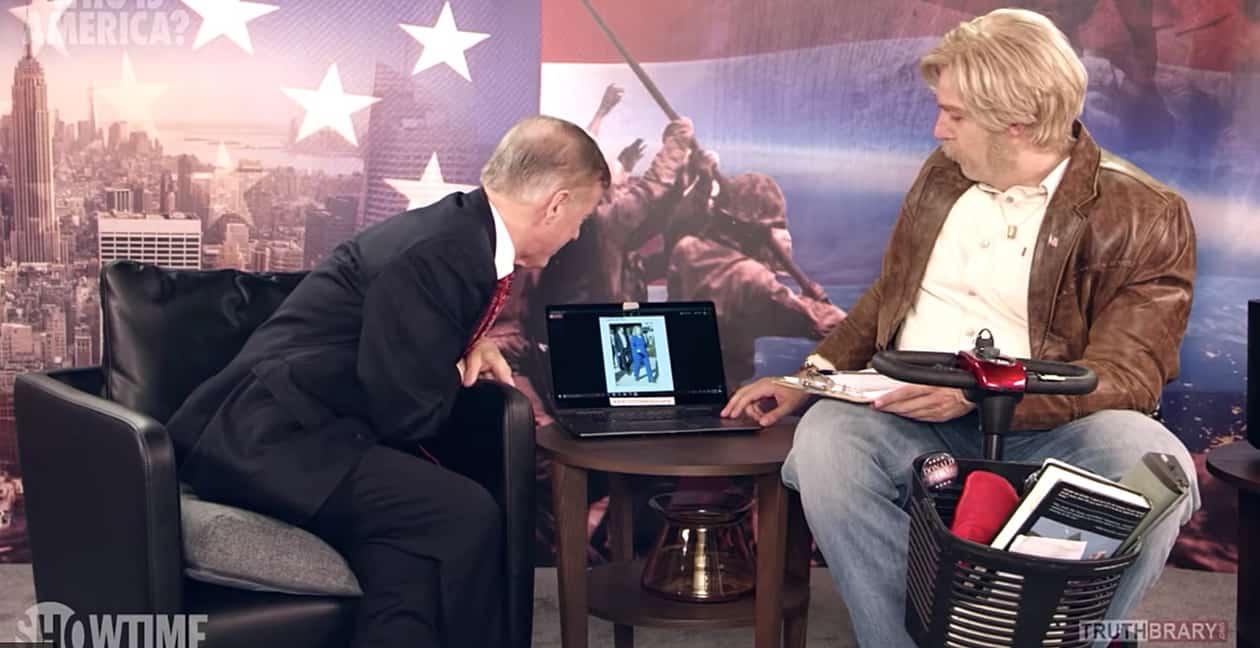 Former Vermont Governor, DNC Chair and presidential candidate Howard Dean sat down with Sacha Baron Cohen, who was disguised as a conspiracy theorist to see if he could fool Dean with a transphobic meme. The sketch appeared on Cohen's Showtime prank show Who Is America?.
His goal this attempt: To get Dean to comment on rumors that Hillary Clinton is a man.
Said Dean:  "I know. There's lots of ideas floating around. And, you know, I know her."
When asked to explain a bulge in Clinton's pant suit shaped suspiciously like a male organ, Dean responded: "I explain that as maybe the trouser presser did a lousy job. Who knows?