UNBLOCKED. Trump unblocks more Twitter followers after court order: "U.S. President Donald Trump on Tuesday unblocked some additional Twitter users after a federal judge in May said preventing people from following him violated individuals constitutional rights….The 41 blocked users include a film producer, screenwriter, photographer and author who had criticized President Trump or his policies. At least 20 of those individuals said on Twitter that Trump had unblocked them on Tuesday."
LESS THAN TWO MINUTES. How long Donald Trump lasted, according to Stormy Daniels.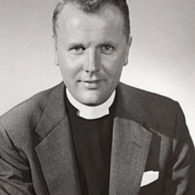 CHRIST AND THE HOMOSEXUAL. Rev. Robert Wood, who urged Christian acceptance of gay people, dies: 'The Rev. Robert W. Wood, who boldly urged Christian clergymen in a 1960 book to welcome gay men and women to their churches in a time of widespread prejudice against them, and went on to march in early gay-rights protests, died on Aug. 19 at his home in Concord, N.H. He was 95.'
CHARLES KOCH. Conservative group plans $5 million spend on attack ads going live in Wisconsin, Missouri and Tennessee attacking the Democratic Senate candidates: 'The biggest spend is in Missouri, where AFP will put $2.1 million behind a 30-second ad attacking Sen. Claire McCaskill (D-Mo.) as a "career politician" who voted for ObamaCare. The ad also highlights government contracts her husband's company received.'
FLORIDA. Bernie-backed Andrew Gillum wins Democratic primary for governor, is Florida's first black gubernatorial candidate. 'Nominating Gillum represents a strategic break for Democrats. For most of the last 20 years, the party has nominated centrist candidates for governor, hoping they could appeal to middle-of-the-road voters and Republicans. It hasn't worked, and Democrats have lost every governor's race for the past 20 years. Gillum, 39, urged Democrats to try something different by nominating a progressive — him — to rally the Democratic base in November. Lesbian mom Lauren Baer wins U.S. House primary. 'Baer beat corporate attorney and former U.S. Navy JAG officer Pam Keith. About 58 percent of St. Lucie and Martin county voters supported Baer. Palm Beach County was still counting election results.'
TYLER THE CREATOR. Rapper changes pronoun to "he" on love song "Sometimes".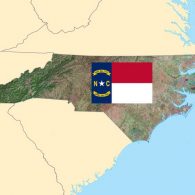 'UNMITIGATED CHAOS' North Carolina Republicans freak after court strikes down state's U.S. House district maps: 'A three-judge panel on Monday ruled North Carolina's 13 congressional districts were unconstitutional because they had been drawn with too much consideration of partisanship in order to give Republicans an unfair advantage, in violation of the First Amendment rights of state voters. The panel gave plaintiffs and respondents until Friday to suggest a path forward, one that could lead to new district lines being drawn just days before the state Board of Elections has to print ballots for midterm elections on Nov. 6.'
CALIFORNIA. Resolution passed condemning intersex surgeries on children: 'The Legislature passed a resolution demanding the medical community halt nonconsensual medical procedures that try to cosmetically "normalize" variations in intersex children's sex characteristics. The resolution, which calls the practice a human rights violation, is a landmark moment for the intersex community, advocates say. '
RUSSIA. First Russian gay married couple who fled to the Netherlands, speak to VICE.
TEXAS. Company begins selling 3-D gun blueprints against court's order: "This judge's order stopping us from simply giving things away was only an authorization that we can sell it, that we can mail it, that we can e-mail it, that we can provide it by secure transfer," Wilson said. "I am doing all of those things," he added.
MALTA. Gay blood donation policy to be eased.
REAL ESTATE. David and Julia Koch, NYC's richest couple, buy $40 million mansion on a whim: 'The seller was real-estate mogul Joseph Chetrit, who bought the property as part of six 19th-century row houses in 2007 for a combined $26 million and turned them into three double-wide mansions — gutting the interiors but keeping the facades intact. The one the Kochs bought was the largest of the three. "They just fell in love with it and felt like they had to have it," a source said.'
HRC. Eric Holder, Danica Roem and Nelson Araujo to speak at Human Rights Campaign national dinner.
.@HRC is excited to announce that @EricHolder, Danica Roem (@pwcdanica) & @NelsonAraujoNV will speak at @HRC's 22nd annual #HRCNationalDinner. @StaceyAbrams, the Democratic nominee for governor of Georgia, will also address HRC volunteers earlier that day. https://t.co/9YMaZB2kvE

— Human Rights Campaign (@HRC) August 29, 2018
CRAIG ZADAN. Memorial for prolific producer to be held: "The event, to be held at the Television Academy's headquarters in North Hollywood, was originally set up to be the ETF's annual West Coast gala Thespians Go Hollywood, which was to honor Zadan and his producing partner Neil Meron with the group's first-ever Theatre For Life Award. But after Zadan's sudden death a week ago at age 69 due to complications from shoulder surgery, the evening will now become the official memorial and celebration of Zadan's legacy."
UNCLE BUDDIES. Elton John and a shirtless David Beckham.
HUMP DAY HOTTIE. Luis Urribari.
https://www.instagram.com/p/Bld0aOSH7Ml/?taken-by=luis_urri