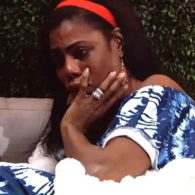 OMAROSA. Trump campaign sues Omarosa for violating confidentiality agreement…
JARED AND IVANKA. Omarosa says she has tapes of them too…'She claims her stash of recordings — which she is dribbling out to keep the publicity machine going around the release of her new book, "Unhinged" — includes a condolence call she received from the couple the day after she was fired by chief of staff John Kelly last December.'
VIRAL PET VIDEO. Good dog doesn't let a cat fight break out.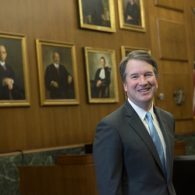 BRETT KAVANAUGH. Dems zero in on SCOTUS pick's ties to judge in sexual harassment scandal. "It's not just what, if anything, Kavanaugh saw during his time as a Kozinski clerk in the early 1990s that's on Democratic minds. They also want to know how President Donald Trump's high court pick would address the judiciary's ongoing internal reckoning with sexual misconduct that was sparked by Kozinski — one of Kavanaugh's early mentors who introduced the younger appellate court judge at his Senate confirmation hearing in 2006."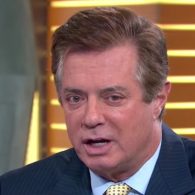 PAUL MANAFORT. Defense rests case without calling witnesses: "The prosecution rested on Monday, and today the defense rested, and Manafort will not take the stand. The courtroom was sealed for nearly two hours this morning, then reopened at about 11:30 a.m. with Manafort coming in 10 minutes later. The reason for the sealed court was not disclosed."
STEPHEN CALK. Manafort sought Trump administration position from Jared Kushner for banker at center of his fraud trial: '"On it!'' Kushner replied on Nov. 30, 2016, according to an email submitted by prosecutors into evidence Monday at Manafort's trial on bank and tax-fraud charges. The email shows how, months after Manafort was deposed as campaign manager, he reached into Trump's inner circle for help, without success. It also provides a window into how a disorganized, inexperienced campaign team was inundated with requests from supporters seeking coveted posts in the new administration.'
MR. MEN'S WAREHOUSE. How Trump allegedly referred to Sean Spicer.
https://twitter.com/elainaplott/status/1029202999086903296?ref_src=twsrc%5Etfw%7Ctwcamp%5Etweetembed%7Ctwterm%5E1029202999086903296&ref_url=https%3A%2F%2Fwww.mediaite.com%2Fonline%2Fomarosa-claims-trump-mocked-sean-spicers-looks-mens-warehouse-spokesman%2F
TIME ZONES. Trump doesn't get them: 'Trump's desire to call world leaders at awkward hours is just one of many previously unreported diplomatic faux pas Trump has made since assuming the presidency, which go beyond telephone etiquette to include misconceptions, mispronunciations and awkward meetings. Sometimes the foibles have been contained within the White House. In one case, Trump, while studying a briefer's map of South Asia ahead of a 2017 meeting with India's prime minister, mispronounced Nepal as "nipple" and laughingly referred to Bhutan as "button," according to two sources with knowledge of the meeting.'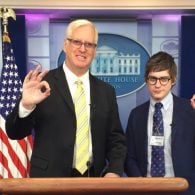 LUCIAN WINTRICH. Gateway Pundit dumps homocon White House correspondent after he goes on white nationalist radio podcast.
TIME TO LOOK BACK. Zachary Quinto says he needs time to reflect on The Boys in the Band.
JASON LEWIS. GLAAD releases "egregious anti-LGBTQ record" of Minnesota congressman: "LGBTQ people, and especially transgender people, have been under attack by the Trump Administration on a nearly weekly basis since he took office. Those attacks – accompanied by dangerous rhetoric like that of Representative Lewis – leaves the LGBTQ community in harm's way like we haven't seen in recent history," said Sarah Kate Ellis, President and CEO of GLAAD. "In this climate, it is vital that the media report on the anti-LGBTQ records of both incumbent politicians and those seeking elected office."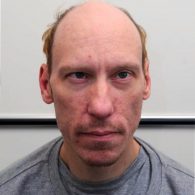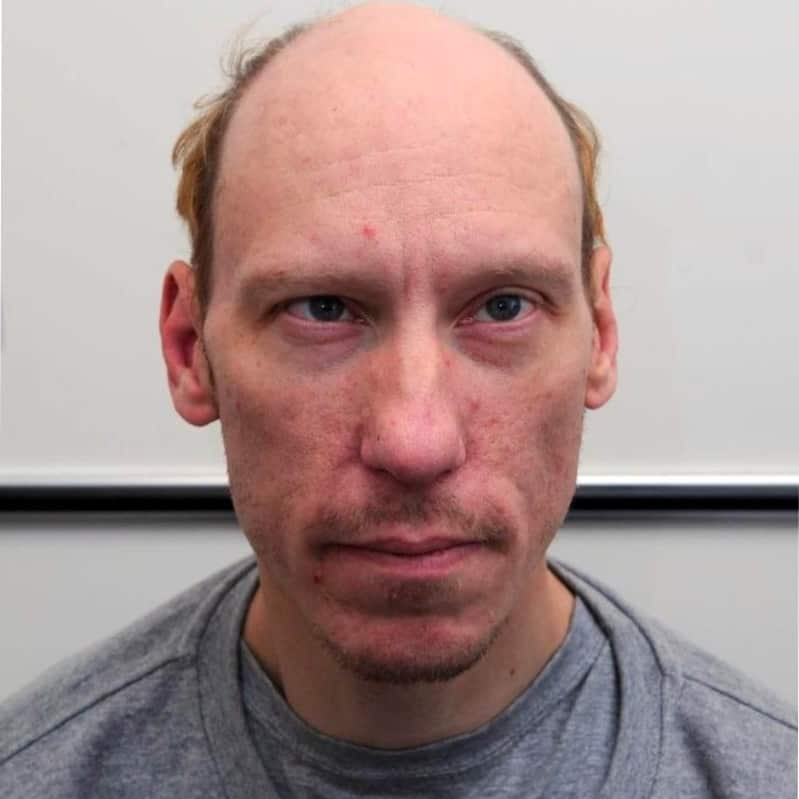 STEPHEN PORT. Internal police report on UK serial killer to be released to families…
THIS IS ME. How the Oscar-nominated hit became an LGBTQ anthem.
KARAMO BROWN. Queer Eye's culture guru says he's designing a line of bomber jackets: "It'll be coming very, very, very, soon," Brown tells Variety. "We're starting with a small collection, and it's going to be unisex. It's going to be all sorts of patterns from things that are sparkly to things that are floral to things that you can wear to work."
BAD BRAIN. Worst $100,000 Pyramid answer of all time? Contestant explains HERE.
choking on my own tongue. pic.twitter.com/9VtRysTXEL

— Caleb DeCoteau (@bobby) August 13, 2018
BOXERS OR BRIEFS OF THE DAY. Ice cream lovers.
BEHIND THE SCENES OF THE DAY. Beyonce's Vogue cover shoot.
https://www.youtube.com/watch?v=9SK58OIqycM
TOO HOT FOR TUESDAY. Baxter.
https://www.instagram.com/p/Bj7du6eg9Ke/?taken-by=bodybybax