MANHATTAN MADAM. Kristin Davis meets with Mueller probe: "Investigators appear to be interested in her ties to longtime Donald Trump adviser Roger Stone, whom she has known for a decade. Sources said investigators expressed interest in having Davis testify before a grand jury — the latest indication that prosecutors are still aiming to build a case against Stone."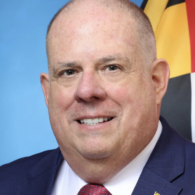 2020. Maryland GOP Governor Larry Hogan to run for president? "You never say never," Hogan told a gathering of business leaders in Bethesda when asked if he would consider running for national office. "I'm one of the most popular governors in the country."
TRANSFORMATION OF THE DAY. Tom Hardy as Al Capone.
ROBUST MARKET. Illicit substances for sale on Grindr: "Those who are new to Grindr may be confused by all the seemingly random capital letter Ts and acronyms in Grindr profiles — that's because some drug buyers, sellers and users on the app have their own language."
UK. Calls for MP Carolyn Harris to step down over anti-gay slur: 'Labour AM Jenny Rathbone said she should stand down to clear her name after a trial heard she had called a former aide a "dyke". Senior Labour left-wing activist Jon Lansman has asked leader Jeremy Corbyn to suspend her.'
ONION. Christian pornographer refuses to film sex tape for gay couple.
DEMI LOVATO. Singer agrees to enter rehab following hospitalization for overdose.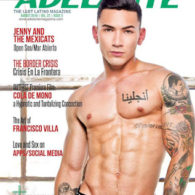 ON THE RAG. This week on the gay magazines.
BRIGHTON, UK. Empty bus in Pride parade to represent dearth of gay footballers. 'An empty open top bus will be paraded at this weekend's Brighton Pride Festival highlighting the "statistical anomaly" that none of the 500 top level footballers registered to play are openly gay. The Premier League has come under fire over its attitude towards homosexuality and the bus will contain every openly gay footballer on board – therefore leaving it empty. The stunt was organised by Paddy Power, who are partners of Brighton Pride, which is the country's biggest LGBT+ event, and is being headlined by Britney Spears.'
NIGHTMARE FUEL OF THE DAY. People Pot Pies.
https://youtu.be/bh7wvLgsTpw
TRAILER OF THE DAY. Jersey Shore Family Vacation.
MUSIC VIDEO OF THE DAY. Drake "In My Feelings".
REMIXED TUNE OF THE DAY. Bazzi featuring Camila Cabello "Beautiful".
FRIDAY FLASH. Donald Romain.