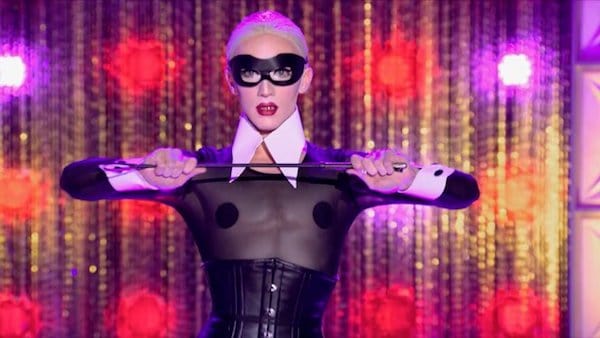 Check out our weekly guide to TV this week, and make sure you're catching the big premieres, crucial episodes and the stuff you won't admit you watch when no one's looking.
https://www.youtube.com/watch?v=5oBMJ2yPpGE
Last season of The Real Housewives of Dallas will forever be remembered for the allegation that one cast member's husband received oral sex at the now infamous Dallas gay bar, The Round-Up. What sorts of scandal will unfold in season three? Find out with this week's premiere, Wednesday at 9 p.m. Eastern on Bravo.
All hail the Kween! Logo celebrates Madonna's 60th birthday Thursday by airing two Madonna-themed episodes of RuPaul's Drag Race, Madonna music videos and the Madonna episode of Will & Grace followed by a marathon of RuPaul's Drag Race season 10. The festivities begin at midnight Thursday.
https://www.youtube.com/watch?v=Gp_RnJcb8Ig
Fans of Matt Groening's beloved Simpsons or Futurama are in for a treat this weekend when Disenchantment hits Netflix Friday. The medieval animated series sets its satire on a fantastical, Game of Thrones-esque universe, led by Princess Bean, voiced by Broad City's Abbi Jacobson.
Take one last bite of The Great British Baking Show Friday at 9 p.m. Eastern on PBS as the kindest reality competition on TV wraps a fifth season.
Fear the Walking Dead continues the second half of its fourth season Sunday at 9 p.m. Eastern on AMC. The prequel to the wildly popular zombie apocalypse drama The Walking Dead, the cast of Fear the Walking Dead includes bisexual character Victor Strand.
What are you watching this week on TV?