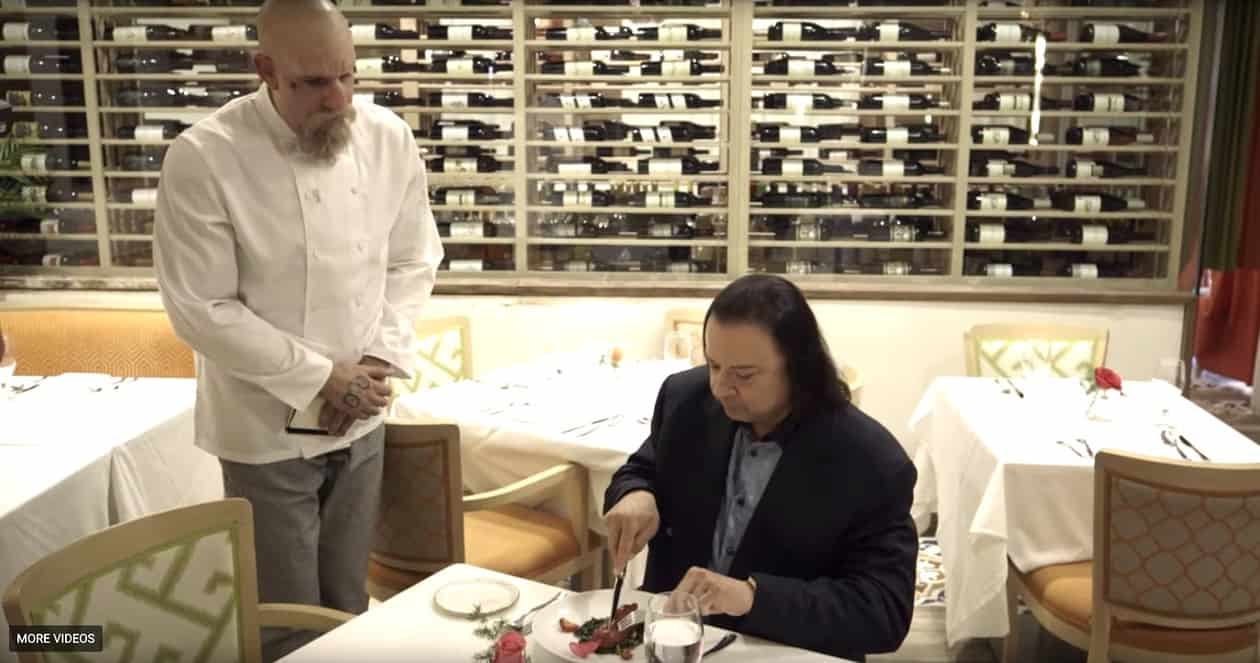 Sacha Baron Cohen's latest foray into the art of pranksterism involved posing as Rick Sherman, a gourmet chef who made his name training in the kitchen of a maximum security prison. His cuisine had some interesting touches, and international food critic Bill Jilla was eager to try it.
To start the meal, "Sherman" offered a "beans on toast medley" featuring an item that is "a staple of the prison diet." Jilla tried it, calling the combination of beans and cheddar "incredible."
The second dish was a bit more adventurous: "anally-aged veal in a strawberry prophylactic." The origin of the dish came after a fellow inmate smuggled in some veal in a condom that was muled in anally. "It was the most tender veal I'd ever tasted," exuded Sherman. "The veal would be massaged every time he walked."
"This is straight from the heart," enthused Jilla.
"Well, nearby," replied Sherman.
The third course was something Sherman prepared for his cell-husband's birthday. He had wanted to serve Kobe beef but it turns out because of a prank by his fellow inmates, he had served the flesh of a gang member. That got Sherman the idea of sourcing ethically-sourced human meat from around the world and realized that in China people can donate their human flesh when they die.
"I give you my pièce de résistance. This is filet of vegetarian-fed Chinese dissident and cauliflower purée."
Said Jilla: "Mmmmm. Butter; it's like butter soft. Who needs a knife? It's melting on my palate. I don't even need to chew it."
Watch:
https://www.youtube.com/watch?v=w37jXNvN9Hg