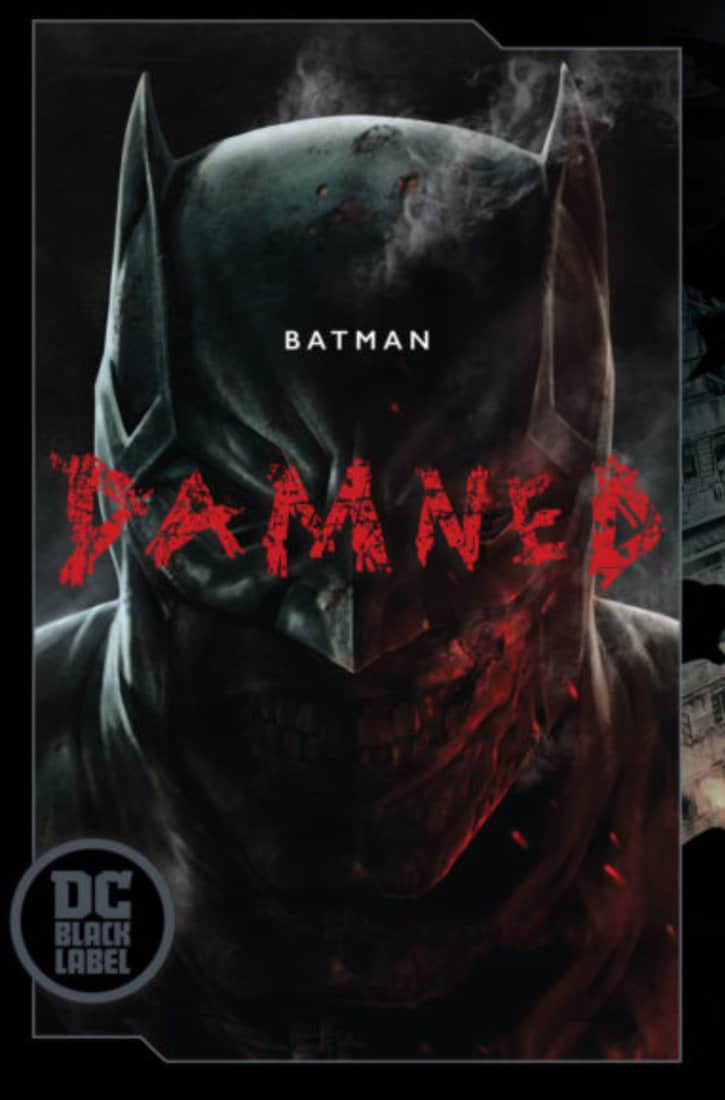 Brian Azzarello and Lee Bermejo's Batman: Damned #1, the first in DC Comics' Black Label series for mature viewers, reveals a new look at the Caped Crusader.
You can have a look at the wk-unfriendly shots HERE.
Writes CBR.com: "Our boy goes full monty, and there is nothing left to the imagination. So, if there was ever a debate between you and friends over the perceived endowment of Batman, well, you can put that discussion to rest. Batman: Damned gives you the answer whether you wanted it or not. And while we are by no means prudes, it is a moment that is a bit jarring."
Unfortunately, objection to the revelation actually prompted DC to edit the superjunk out in digital editions. And Bleeding Cool reports that some retailers in more conservative areas of the U.S. are calling to make the comic returnable.
Seth Meyers had a good time with the news on last night's Late Night.
https://www.youtube.com/watch?v=ZPjBsw1RVX4