CRUZ VS O'ROURKE. Ted Cruz thinks he will beat Beto O'Rourke.
IF KAVANAUGH FALLS. Democrats planning massive campaign: "In what Republicans believe is an increasingly unlikely scenario where Kavanaugh tanks, Dems believe they can juice turnout — already hitting record levels — by playing off the huge public attention to the court, and Roe v. Wade in particular."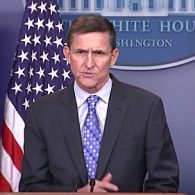 MICHAEL FLYNN. Sentencing on December 18: "POLITICO previously reported that lying to the FBI carries a maximum of five years in prison and a fine up to $250,000, but defendants usually get less than the maximum. Sullivan, a Clinton-appointee, is not bound by Flynn's plea agreement which signaled a sentence between zero and six months in custody."
DRAMATIC BREAKOUT. Bear busts out of mini-van.
SUPER BOWL. And this year's halftime performer is…
PETER THIEL. Marijuana company surges then crashes: "Shares of Peter Thiel-backed marijuana grower Tilray soared as much as 94 percent on Wednesday, briefly hitting a market value of $28 billion, as bullish comments from the company's chief executive stoked Wall Street's growing euphoria over marijuana stocks. But late in the afternoon, the shares crashed, falling briefly into negative territory before spiking in the final minutes to close the day at $214.06, up 38 percent."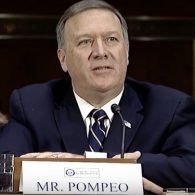 MIKE POMPEO. Cracking down on comma usage: "The Secretary has underscored the need for appropriate use of commas in his paper (both their inclusion and omission)," the email declares. It also notes that Pompeo prefers adherence to the Chicago Manual of Style, which states "effective use of the comma involves good judgment, with the goal being ease of reading."
TENNESSEE. Nashville violated 1st amendment rights of anti-LGBTQ protesters, court rules: "John McGlone and Jeremy Peters filed the federal lawsuit against Nashville in April 2016, alleging the city violated their freedom of speech when police ordered the men to leave the sidewalk in front of Public Square Park during the June 2015 pride festival. "
TERMS OF ENDEARMENT. Greg Berlanti assembles all-star cast for benefit reading at Geffen Playhouse in Los Angeles on Monday, October 1, to benefit Stand Up To Cancer: "…the reading will feature Supergirl's Melissa Benoist Calista Flockhart and Chris Wood as well as Alfred Molina (The Front Runner, Spider-Man 2), Kumail Nanjiani (The Big Sick, Silicon Valley), Constance Wu (Crazy Rich Asians, Fresh Off The Boat), Willie Garson (White Collar), Kate Burton (Scandal) and Italia Ricci (Designated Survivor)."
MODERN FAMILY. An 11th season? "Behind the scenes, groundwork continues to be laid out for an eleventh season of the Emmy-winning family comedy, and all sides appear optimistic that it could become a reality."
THOUGHT GANG. Lost David Lynch and Angelo Badalamenti album to be released: 'Due out November 2nd through Sacred Bones, the long-lost LP features a total of 12 tracks, many of which were recorded separately over the course of years. "It's sort of like jet-fueled jazz in a weird way…but it's all based on stories," Lynch described Thought Gang's sound in a statement. "It's Modern Music."'
SKY VIEW OF THE DAY. NASA mission observes electric blue clouds.
THIRSTY THURSDAY. Julian & McFly.