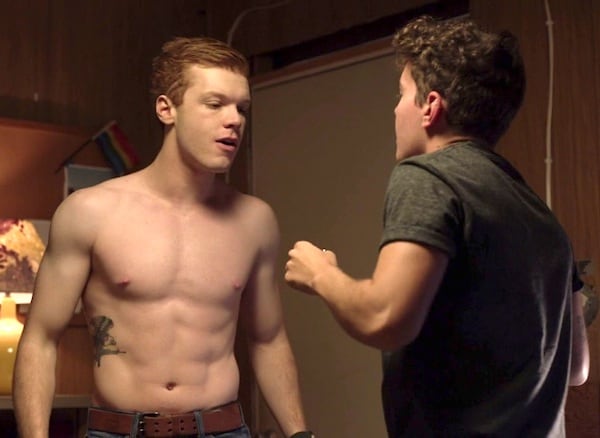 Check out our weekly guide to TV this week, and make sure you're catching the big premieres, crucial episodes and the stuff you won't admit you watch when no one's looking.
Move over, Great British Bake Off, because this summer's most charming competition series, Making It, wraps its first season Tuesday at 10 p.m. Eastern on NBC. Hosted by Amy Poehler and Nick Offerman, the crafting competition crowns its first winner.
https://www.youtube.com/watch?v=tokSeISW1XQ
Revisit the Sons of Anarchy universe with the new series Mayans MC Tuesday at 10 p.m. on FX. The rough-and-tumble drama features a lesbian mayor portrayed by Alexandra Barreto, as well as J.D. Pardo, Danny Pino and Edward James Olmos.
One of the oddest (and certainly crudest) queer characters on TV, Mac (Rob McElhenney), is back with the rest of the gang as season 13 of It's Always Sunny In Philadelphia kicks off Wednesday at 10 p.m. Eastern on FXX.
Hugh Jackman leaves the claws and mutton chops behind to indulge in his theatrical side when he portrays P.T. Barnum in The Greatest Showman. The flashy music musical also stars Zac Efron, Zendaya and Michelle Williams. Catch it premiering on HBO Saturday at 8 p.m. Eastern.
https://www.youtube.com/watch?v=Xyus5REdmLI
TV's most dysfunctional family, the Gallaghers, returns for a new season of Shameless Sunday at 9 p.m. Eastern on Showtime. The series features on of television's most complicated gay characters, Ian Gallagher (Cameron Monoghan).
What are you watching this week on TV?