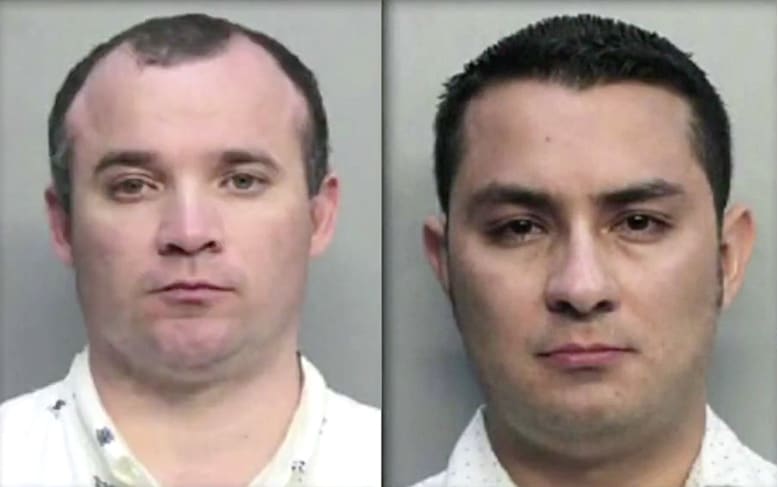 Two Catholic priests from the Chicago area were arrested in Miami Beach after bystanders at 13th Street and Ocean Drive reported they were having oral sex in their car in broad daylight.
CBS Miami reports: 'When police arrived, it was still going on. Police said Berrio and Giraldo Cortez were so engaged, they didn't even notice that police were there. "We observed the two males performing the sex act, the officer had to tap on the window to get their attention," said Rodriguez. Both men were placed under arrest without incident.'
The priests, Diego Berrio and Edwin Giraldo Cortez, serve at Mission San Juan Diego Parish in Arlington Heights, a suburb of Chicago.
Local10 reports: 'A spokesman for Mission of San Juan Diego called the Local 10 newsroom, requesting a copy of the police report. He said Berrio was a priest at the church, but had never heard of Cortez. "Is that article a joke or something?" he asked. A call seeking comment from the Archdiocese of Chicago was not immediately returned. Berrio is currently being held on $250 bond at Miami-Dade County's Turner Guilford Knight Correctional Center. Cortez is being held on $1,500 bond in the same facility.'
Watch CBS Miami's report: