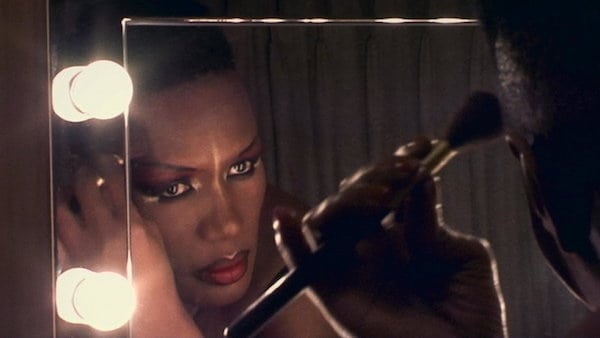 Looking for something to stream while you Netflix and chill? Check out our picks for new films streaming this month below, including The Greatest Showman, Pitch Perfect  and more.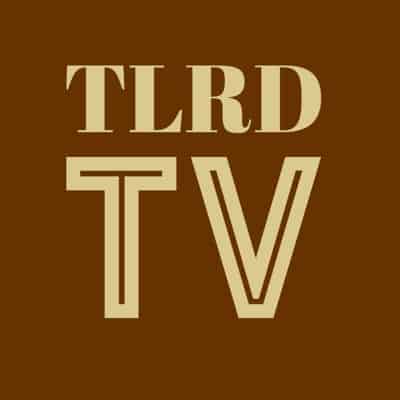 Black Panther (2018), available on Netflix Sept. 4
The film that (supposedly) inspired the new Academy Award category "Outstanding Popular Film," this Marvel opus may not boast explicitly queer storylines, but it DOES have shirtless Michael B. Jordan, and that's good enough for us.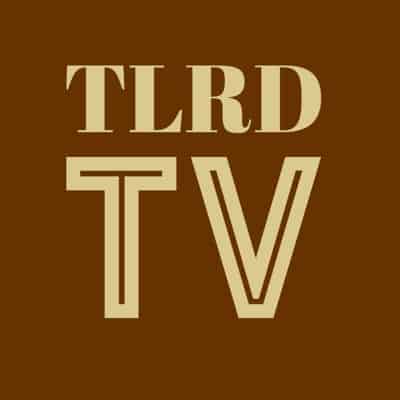 Women and Sometimes Men (2018), available on Hulu Sept. 4
Sexual fluidity is at the heart of this lighthearted indie romance when a recently engaged woman realizes her interests extend beyond her fiancé.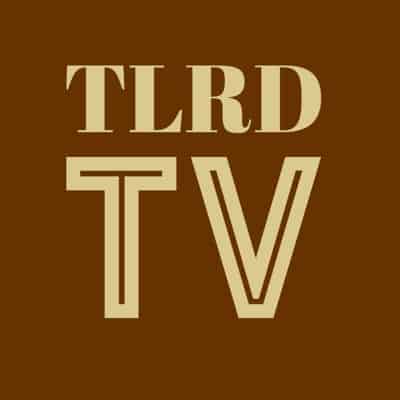 The Greatest Showman (2017), available on HBO Sept. 8
Take a trip to the circus with this flashy movie musical. Starring Hugh Jackman, Zac Efron and Michelle Williams, the film tells the tale of P.T. Barnum and the star attractions of the Barnum & Bailey Circus.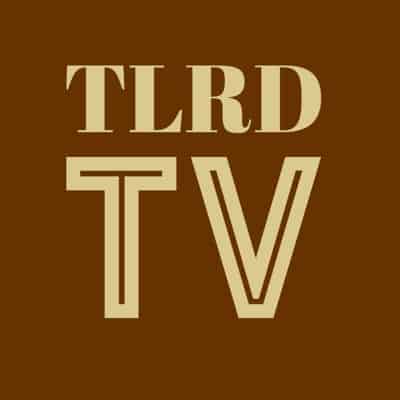 Grace Jones: Bloodlight and Bami (2017), available on Hulu Sept. 10
See Grace Jones as you've never seen her before in this riveting documentary. The iconic artist, musician, actress and provocateur gets to show her softer side as director Sophie Fiennes sets her sights on the star offstage as well as on.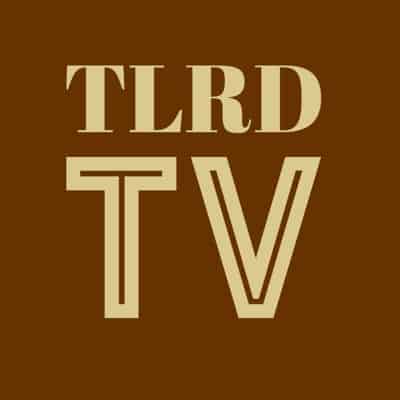 Pitch Perfect 3 (2017), available on HBO Sept. 15
The Bellas hit the road for one last performance, reuniting original cast members Anna Kendrick, Anna Camp, Rebel Wilson, Brittany Snow and the rest of the gang.
All films coming to Netflix
Available September 1
10,000 B.C.
Another Cinderella Story
Assassins
August Rush
Bruce Almighty
Delirium
Fair Game
Groundhog Day
King Kong
La Catedral del Mar (Netflix Original)
Martian Child
Monkey Twins (Netflix Original)
Nacho Libre
Pearl Harbor
Scarface
Sisters (Netflix Original)
Spider-Man 3
Stephanie
Summer Catch
Sydney White
The Ant Bully
The Breakfast Club
The Cider House Rules
The Hitchhiker's Guide to the Galaxy
The Keeping Hours
The River Wild
The Texas Chainsaw Massacre: The Beginning
Two Weeks Notice
Unforgiven
Available September 2
Disney's Lilo & Stitch
Disney's The Emperor's New Groove
Maynard
Available September 3
A Taiwanese Tale of Two Cities (Netflix Original)
Available September 4
Black Panther
Available September 7
City of Joy (Netflix Original)
Click
First and Last (Netflix Original)
Next Gen (Netflix Original)
Sierra Burgess Is A Loser (Netflix Original)
The Most Assassinated Woman in the World (Netflix Original)
Available September 11
The Resistance Banker (Netflix Original)
Available September 12
Life (Netflix Original)
On My Skin (Netflix Original)
Available September 14
Bleach (Netflix Original)
Boca Juniors Confidential (Netflix Original)
Car Masters: Rust to Riches (Netflix Original)
LAST HOPE (Netflix Original)
Super Monsters Monster Party: Songs (Netflix Original)
The Angel (Netflix Original)
The Dragon Prince (Netflix Original)
The Land of Steady Habits (Netflix Original)
Available September 16
Role Models
Scott Pilgrim vs. the World
Available September 17
The Witch
Available September 18
D.L. Hughley: Contrarian (Netflix Original)
Available September 21
Battlefish (Netflix Original)
DRAGON PILOT: Hisone & Masotan (Netflix Original)
Hilda (Netflix Original)
Maniac: Limited Series (Netflix Original)
Nappily Ever After (Netflix Original)
Quincy (Netflix Original)
The Good Cop (Netflix Original)
Available September 25
Disney's A Wrinkle in Time
Disney's Pirates of the Caribbean: The Curse of the Black Pearl
Available September 26
The Hurricane Heist
Available September 28
Forest of Piano (Netflix Original)
Hold the Dark (Netflix Original)
Lessons From a School Shooting: Notes From Dunblane (Netflix Original)
Lost Song (Netflix Original)
Made in Mexico (Netflix Original)
The 3rd Eye (Netflix Original)
Two Catalonias (Netflix Original)
Available September 30
Big Miracle
All films coming to Hulu
Available September 1
10,000 B.C.
13 Going on 30
A Good Woman
A Murder of Crows
Adaptation
The Amityville Horror
AntiHuman
Any Given Sunday
Bandits
Blow Out
Bolero
The Bone Collector
City of God
The Cleanse
Cool It
Darkness
The Dark Half
Doctor Dolittle 2
Double Impact
Dragon Blade
Dressed to Kill
Emma
Fall Time
The Female Brain
Field of Dreams
The Fly
Going Overboard
Jerry Maguire
Joyride
Kill Me Again
The Longest Yard
The Midnighters
Miracle on 34th Street
No Game, No Life: ZERO
Over the Top
The Perfect Weapon
Poltergeist II: The Other Side
Primal Fear
Pumpkinhead
Pumpkinhead II: Blood Wings
Rodger Dodger
Rushmore
Rustlers' Rhapsody
Searching for Sugar Man
Senorita Justice
Signs
Sixteen Candles
Small Town Saturday Night
Stealth Fighter
There Will Be Blood
Unbreakable
What Dreams May Come
What's Eating Gilbert Grape
Available September 2
The English Patient
Available September 3
Flower
The Miracle Season
Available September 4
Daphne & Velma
Monochrome
Women and Sometimes Men
Available September 6
Happy-Go-Lucky
Available September 7
Cesar Chavez
Available September 8
From Paris with Love
Stronger
Available September 10
Grace Jones: Bloodlight and Bami
Available September 11
Bodysnatch
Natural Vice
Available September 12
Grace Unplugged
Available September 13
Higher Power
Available September 14
The Housemaid
Available September 15
Alien Invasion: S.U.M.1
Hardware
She's So Lovely
The Queen
The Shipping News
Available September 16
Moonrise Kingdom
Available September 20
BB King: On The Road
Boom for Real
Sacrifice
This is Home: A Refugee Story
Available September 21
My Little Pony
Available September 22
For Colored Girls
Love after Love
Available September 24
Gemini
Iris
Available September 25
Afterlife
UFO Chronicles: The Black Vault
Available September 26
The Krays
Available September 28
Suburbicon
Available September 29
Jigsaw
All films coming to Amazon
Available September 1
1492: Conquest of Paradise
A Field in England
A Good Woman
A Love Song for Bobby Long
A Murder of Crows
A Turtle's Tale: Sammy's Adventures
A Turtle's Tale 2: Sammy's Escape from Paradise
All You Can Eat Buddha
Bandits
Beowulf
Big Top Pee-wee
Blow Out
Bolero
Can't Stand Losing You: Surviving the Police
Chinatown
Cool It
Double Impact
DragonHeart
Dressed to Kill
Fall Time
Fighting Temptations
Ghostbusters
Ghostbusters II
Going Overboard
Gutland
Hard Rain
Harry and Paul's History of the 2s
Harry Price: Ghost Hunter
Hotel for Dogs
House of D
Hustle & Flow
Ingenious
Jerry Maguire
Joyride
Kill Me Again
Lea to the Rescue
Luk'Luk'I
Miami Vice
Over the Top
Paycheck
Poltergeist II: The Other Side
Prancer
Primal Fear
Pumpkinhead
Pumpkinhead II: Blood Wings
Resurrecting the Champ
Robin Hood: Prince of Thieves
Roger Dodger
Rustlers' Rhapsody
Senorita Justice
Sleepless in Seattle
Small Town Saturday Night
Smokey and the Bandit
Stealth Fighter
The Amityville Horror
The Dark Half
The Eagle
The Great Outdoors
The Longest Yard
The Man Who Lost His Head
The Perfect Weapon
The Score
There Will Be Blood
Tonightly
What's Eating Gilbert Grape
Available September 2
Future World
Available September 4
Beirut
Crescent
Strangers Prey at Night
Available September 7
Cesar Chavez
Available September 8
From Paris with Love
Stronger
Available September 12
Grace Unplugged
Available September 14
High Fantasy
Available September 15
On Chesil Beach
Available September 16
Baby Mama
I Am Wrath
The Good Shepherd
Available September 20
Jugnu
This is Home: A Refugee Story
Available September 21
My Little Pony
Available September 22
For Colored Girls
Hot Summer Night
Available September 27
Escape Plan 2
Available September 28
Hannah
Plonger (Diving)
Suburbicon
Available September 29
Jigsaw
All films coming to HBO
Available September 1
About Time
Analyze This
Arthur
Bring It On
Bring It On Again
Bring It On: All or Nothing
The Brothers McMullen
The Core
Diary of a Wimpy Kid
Funny People
The Fabulous Baker Boys
Goodfellas
House of the Dead
House of the Dead 2
Invincible
Jungle Master
The King and I
Maverick
The Mummy
The Mummy Returns
Murder at 1600
Reno 911: Miami
Ronin
The Scorpion King
Sherlock Holmes
Shrek 2
Step Up
Sugar Hill
Tim Burton's Corpse Bride
Wrong Turn 2: Dead End (Unrated Version)
Wrong Turn 4: Bloody Beginnings (Unrated Version)
Wrong Turn 5: Bloodlines (Unrated Version)
Preach
Ferdinand
Sleight
The Layover
Altitude
First Kill
Available September 2
The Mummy
Available September 8
The Greatest Showman
Available September 10
Swiped: Hooking Up in the Digital Age
Available September 13
The Oslo Diaries
Available September 14
Gilberto Santa Rosa, 40… y Contando
Conversations with Gilberto Santa Rosa
Available September 15
Pitch Perfect 3
Available September 22
The Shape of Water
Available September 24
Jane Fonda in Five Acts
Available September 29
Phantom Thread