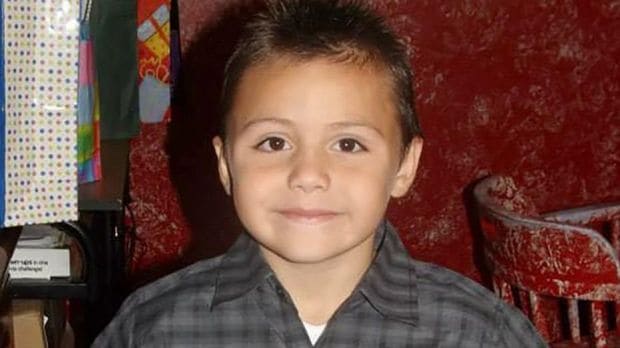 Heather Barron and Kareem Leiva, the mother and live-in boyfriend charged with murder in the death of Barron's 10-year-old son Anthony Avalos, who had recently come out as gay, are now eligible for the death penalty after new charges were filed that the boy's murder "was intentional and involved the infliction of torture."
Avalos was found dead in his home in the northern L.A. suburb of Lancaster in June, covered with cigarette burns. According to the Department of Children and Family Services, the child had suffered years of abuse.
The couple received new charges on Wednesday after the D.A. filed an amended felony complaint that added a special circumstance of "murder by way of torture" according to District Attorney Dan Chambers.
The L.A. Times reported in July: 'The district attorney's office said that Anthony's mother, Heather Barron, and her boyfriend, Kareem Leiva, poured hot sauce on Anthony's face and mouth, whipped the boy with a looped cord and belt, held him upside-down and dropped him on his head repeatedly. Prosecutors also alleged that the couple alternately withheld food and force-fed him, slammed him into furniture and the floor, denied access to the bathroom and enlisted other children in the home to inflict pain. "At one point, Anthony could not walk, was unconscious lying on his bedroom floor for hours, was not provided medical attention and could not eat on his own," according to the motion by Deputy Dist. Atty. Jonathan Hatami that seeks to establish a long-standing pattern of alleged child abuse. The court released a copy on Tuesday.'
ABC7 reports: "Barron and Leiva appeared in court Wednesday and pleaded not guilty to the amended charges. The two are slated to return to court on Nov. 27 for a preliminary hearing, and were being held without bail in the interim.
ABC7's report: