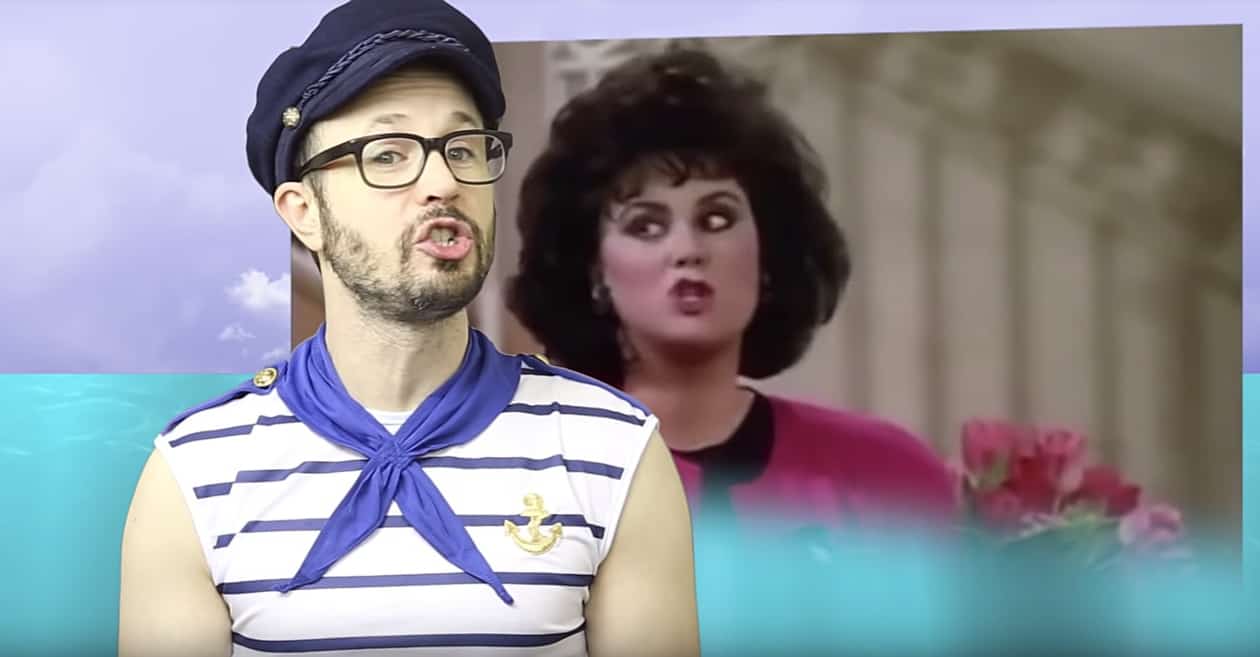 Matt Baume examined the 1990 episode of Designing Women, "Suzanne Goes Looking for a Friend" which featured "an unusual southern and conservative take on having queer friends."
Baume noted that the episode "marks a halfway point on TV between gay characters as crisis and gay characters as stars."
The episode, which leads off with a conversation about gender roles, soon gets into its main plot: Suzanne Sugarbaker, who never learned to make friends, has an extra ticket to a gala banquet and nobody to go with her, so she looks up an old friend Eugenia, who has come out as a lesbian since the last time they saw each other.
Baume notes that the set-up is familiar: the straight person who fails to be able to recognize a gay person in their midst.
But Designing Women parts from sitcoms past because it's the first time that several other characters on TV express the sentiment that it's silly for Suzanne to reject her friend just because she's gay. Suzanne is presented as the problem rather than Eugenia.
"That puts Designing Women at a unique midpoint in the way gay characters are depicted on TV."
Watch: