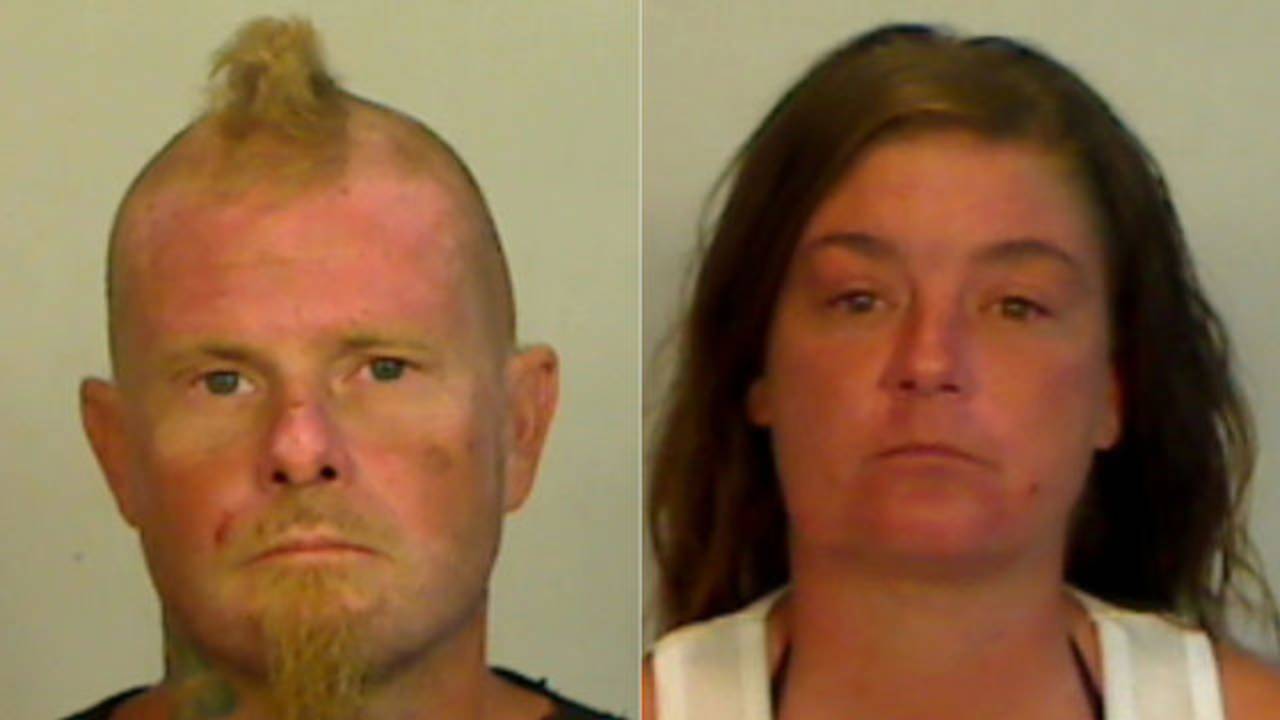 A knife-wielding Key West couple were arrested over a hate crime attack on two gay tourists reportedly sparked because they didn't like the man's Speedo swimsuit.
Christopher Thomas John Yarema, 43, and Stephanie Lynn Burnham, 35, face aggravated assault, battery, and property damage charges after they punched and slashed at two gay men from Hollywood, California who had rented a boat with a dinghy to go exploring near Wisteria Island, a federally-owned uninhabited island just off Key West.
WPLG reports: 'Around 4:30 p.m., as the men prepared to leave, Yarema and Burnham approached the couple's dinghy on a skiff and began yelling anti-gay slurs and other expletives, Linhardt said. According to the arrest report, the couple appeared to be upset because of the men was wearing a Speedo-style swimsuit. One of them shouted "Hey, Mr. Speedo [expletive], get the [expletive] off our island," the report said. "You have five seconds to get off, or I will kill you," Burnham told the men, according to the report.'
Yarema reportedly punched one of the men while Burnham slammed him with an oar. When the man pushed Burnham away, Yarema came at him with a knife, and shouting "I'm going to kill you."
The tourists were able to get to their larger boat where they radioed the Coast Guard for assistance.