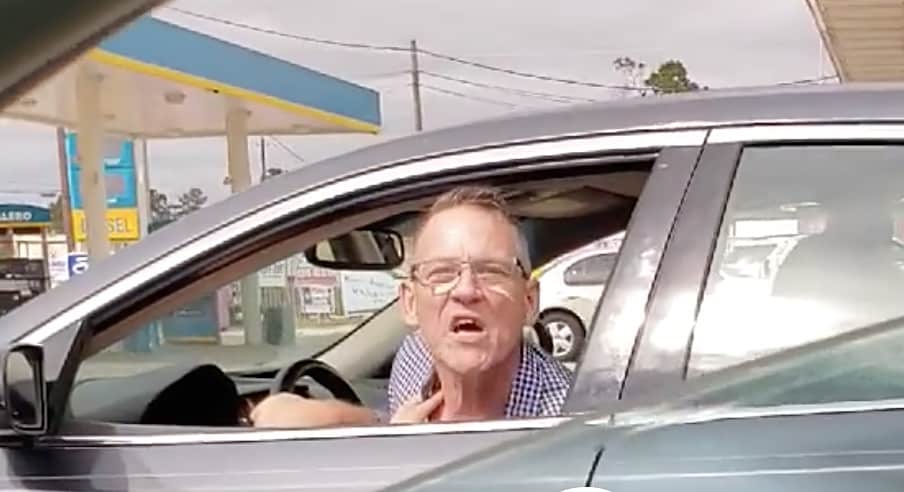 A racist gay Trump supporter later identified as Charles Geier was filmed hurling insults at Janet Sabriu, a Houston resident and U.S. citizen who was on her way to vote. The video has been viewed nearly 3.5 million times as of this posting.
Said Geier: "You're driving in two lanes, you stupid b—h. That's not how we drive in America. Trump's deporting your illegal cousins today, b—h."
He added: "Learn English, b—h. It's my country. Get out. Stop driving in two lanes, anyway, Miss Thing. I'm not that stupid, b—h. Take all the pictures you like, b—h. You're ugly, you need a gay friend to help you with makeup and clothes. Agghhh. Ugly b—h. Ugly tacky stinky skanky b—h."
Sabriu spoke with KHOU about the incident.
Said Sabriu: "It's not OK racists. It's not OK [to allow] bullying. We have to stop all of this hate and the only way is respecting everybody, every human being. That's the best lesson you can show somebody. Speak up. Don't be afraid. That's the only way that we can stop all this hate is just showing and exposing the people because I think the majority [are] good people that don't want this to continue."
The man was identified by internet sleuths as Charles Geier. He deleted his Facebook page and spoke to ABC13, identifying himself as "Kevin".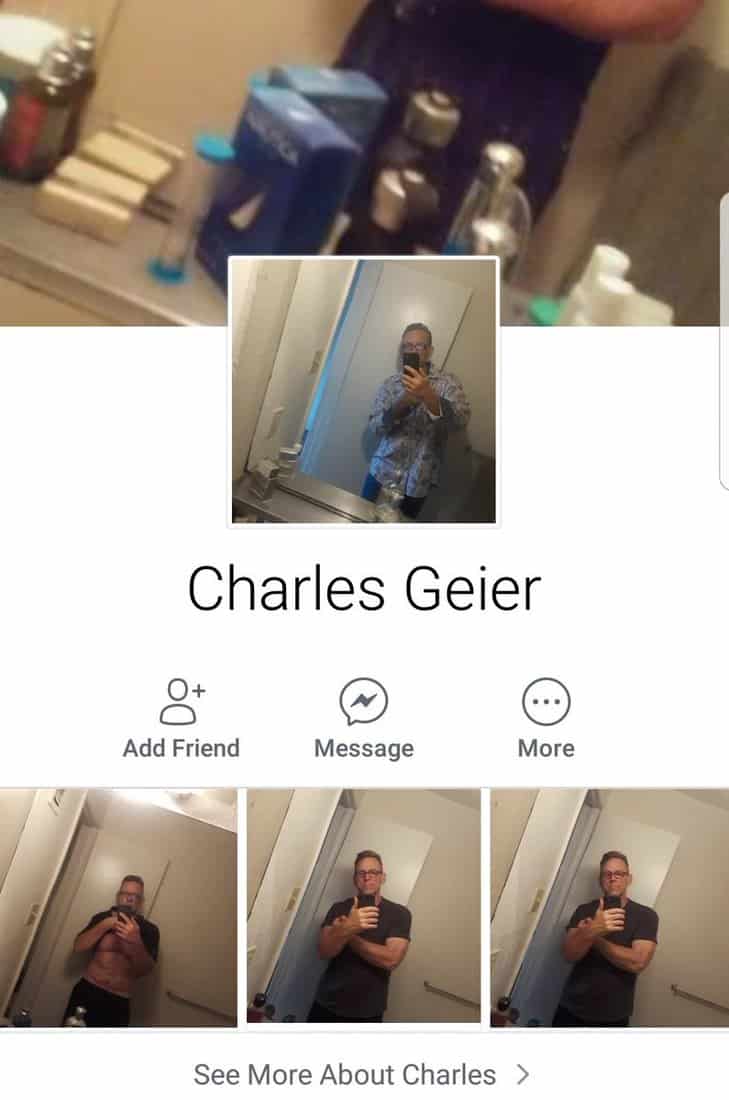 Said Geier: "All I want to say to her is 'Miss, I'm so sorry, I hope you can understand more and I wish you nothing more than love and happiness for your family. I reacted in a poor manner, I said things that were offensive that I shouldn't have said, but what I want people to know is that I suffer from bi-polar disorder. It's very real, it's not a joke, it's not an excuse."