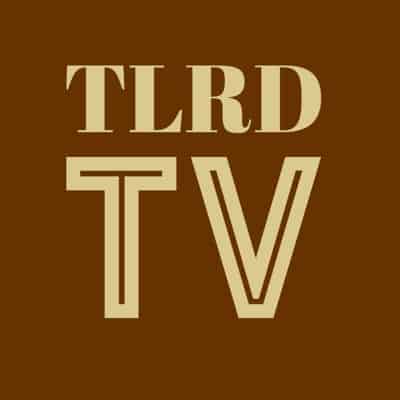 SYDNEY. Gay penguin hatch chick. "There are two proud dads at Sea Life Sydney Aquarium with gay penguin couple Sphen and Magic welcoming a yet to be named baby chick into the world. The couple was introduced to the public earlier this month after becoming inseparable before breeding season, and are constantly seen waddling around and going for swims together at the Aquarium's Penguin Expedition exhibit."
POLAND. First openly gay politician Robert Biedroń says country is ready for progressive politics: "I don't believe that Poland is not ready for progressive politics," said Robert Biedroń, who stood down as mayor of Słupsk to launch a pro-European, "pro-democratic" movement. "Because if you give people a tempting, credible offer, people are willing to trust you."
UNITED KINGDOM. Transgender prisoner who sexually assaulted inmates jailed for life: "A transgender prisoner who admitted sexually assaulting women in a female prison and raping another two women outside jail has been sentenced to life in prison. Karen White, 52, had pleaded guilty to two counts of sexual touching at New Hall Prison, Wakefield. She was on remand for multiple rapes and other sexual offences against women when she transferred to the female prison."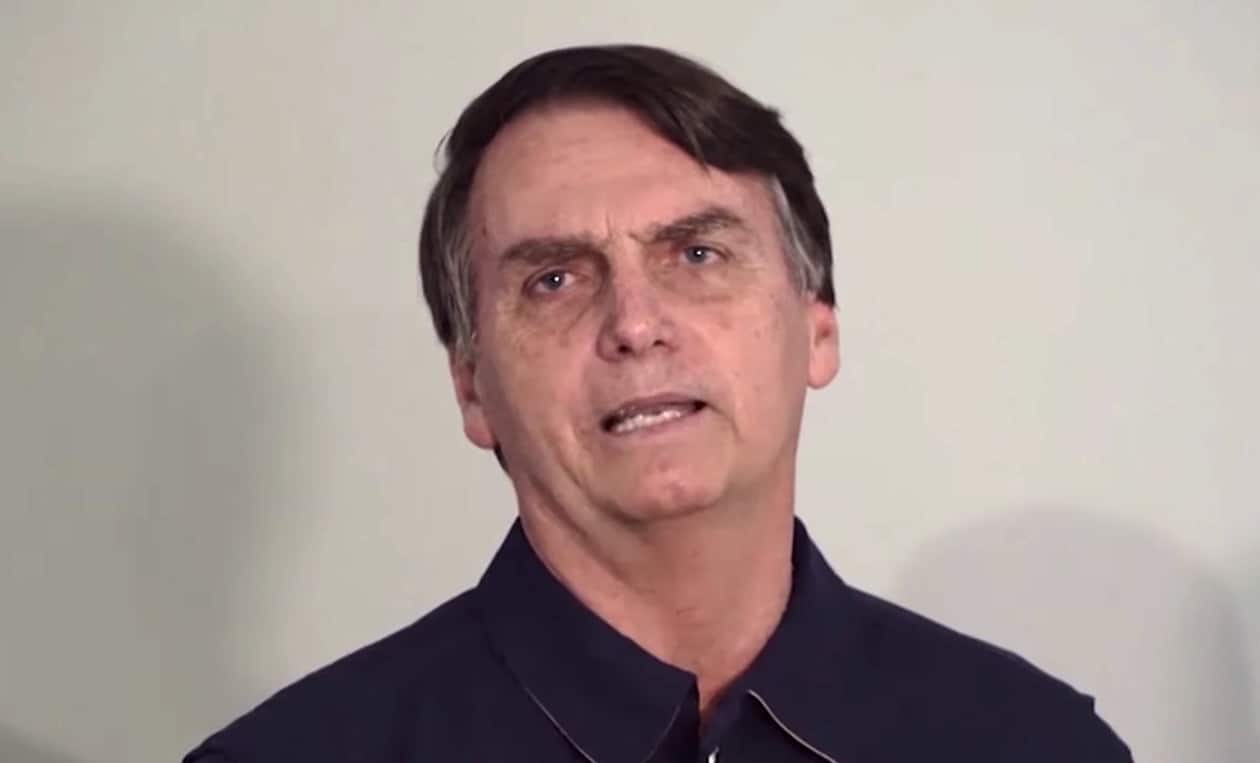 BRAZIL. Right-wing Brazilian presidential candidate Jair Bolsonaro, called Brazil's "Trump", picking up female and gay votes despite being a homophobic misogynist.
TAIWAN. Government to hold referendum on marriage equality: 'Taiwan is set to hold a referendum on whether legalization of same-sex marriage should be legislated through amendments to its civil law during local and regional elections on Nov. 24, after a petition was accepted by the Central Election Commission (CEC, 中央選舉委員會) today. The CEC accepted a petition with over 300,000 signatures by a group generally seen as against marriage equality, who believe legalization of same-sex marriage should be done through creation of a new law, as opposed to amendments to the Civil Code.'
SOUTH KOREA. Court upholds refugee status of Ugandan lesbian: "The Seoul High Court overturned a Supreme Court ruling in a remanded case by recognizing as a refugee a Ugandan lesbian woman who claims to face risks of persecution for her sexual orientation if she returns home. The Seoul High Court ruled in favor of the plaintiff, saying she has already been persecuted in Uganda with threats to her life and body after her sexual orientation became known."
INDONESIA. Police arrest two men for LGBT Facebook page: "Indonesian police have arrested two men who allegedly operated a Facebook account to facilitate meet-ups for gay people and other sex-related services, a senior officer in the province of West Java said on Sunday (Oct 21). The men were charged with breaking electronic information law by creating and transmitting pornographic content, a crime that carries a maximum sentence of six years' imprisonment and a maximum fine of one billion rupiah (US$66,000)."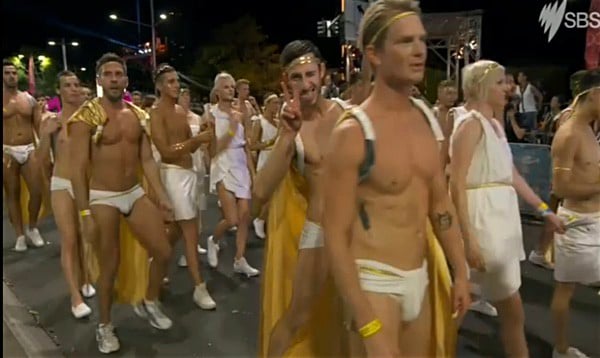 AUSTRALIA. Group seeks to ban Liberal Party, police from Mardi Gras parade: "Sydney's gay and lesbian Mardi Gras will vote on whether to ban the Liberal Party and police from next year's parade as a controversial protest group seeks to radically shake up the organisation. The group, Pride in Protest, also wants to review the organisation's relationship with corporate sponsors such as Qantas and ANZ, ban the use of sniffer dogs and end mandatory detention of asylum seekers. The group's plans are strongly opposed by other stakeholders."
HONG KONG. Meet the man behind the winning Gay Games 2022 bid: "Heartbreak has left many devastated, but for Dennis Philipse it was the springboard to greater things. Not only did it put him on the road to being an LGBT+ role model, he also spearheaded the bid for Hong Kong to host the 11th edition of the 2022 Gay Games, which they won. In 2014 the then 41-year-old was getting over the split with his long-term boyfriend, and had been without full-time employment for months. He did not know many people in the city and the prospect of making new friends at bars, clubs or hook-up sites did not appeal to him."
RUSSIA. Teen accused of spreading gay 'propaganda' found not guilty: 'Today the Biysk city court of Altai Krai has redressed the appeal, that Maxim Neverov– a schoolboy from Biysk, and his attorney,Artem Lapov, filed against the decision issued by the Commission on Minors and the Protection of Minors' Rights, under which Maxim was found guilty and fined 50,000 rubles for spreading "propaganda". Russian LGBT Network represented Maxim in the court. Maxim Neverovwas accused of propagating non-traditional sexual relations for publishing pictures of partially nude young men on the social network VKontakte. The court expert commissioned by the Regional Сenter for assessment and expertise in Barnaul, Marina Shlikova, examined Maxim's account and stated that these pictures posted by the teenager "portray propaganda of non-traditional sexual relations".'
URUGUAY. Lawmakers pass sweeping transgender rights law: "Lawmakers in the lower house voted in favor of the measure late Thursday. It had already been approved by the Senate. The law grants transgender people the right to get an operation that matches their sexual identity. It will be paid by the Uruguayan state along with hormone treatments. The law also ensures a minimum number of transgender people are given public jobs in the next 15 years."
SPAIN. Bear Week just took place in the resort town of Sitges and things got a bit hairy.