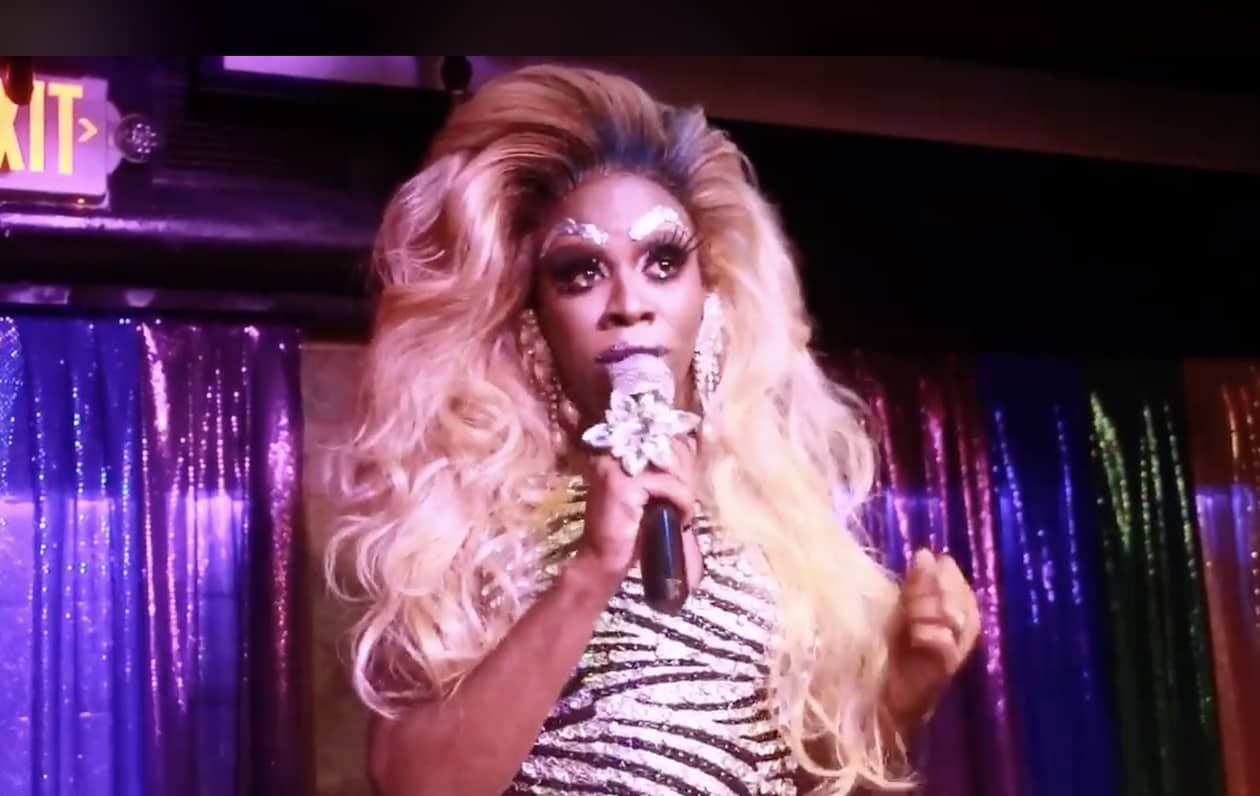 Honey Davenport, a drag queen who performs at the Monster gay bar, an iconic nightclub in NYC's Greenwich Village, walked out on Saturday night after revealing that she had seen a text exchange in which the bar manager Italo Lopez had told DJ/producer Mitch Ferrino to revise flyers he had produced for the club's party "Manster" because it looked like they were promoting "black night" and that would be bad for business.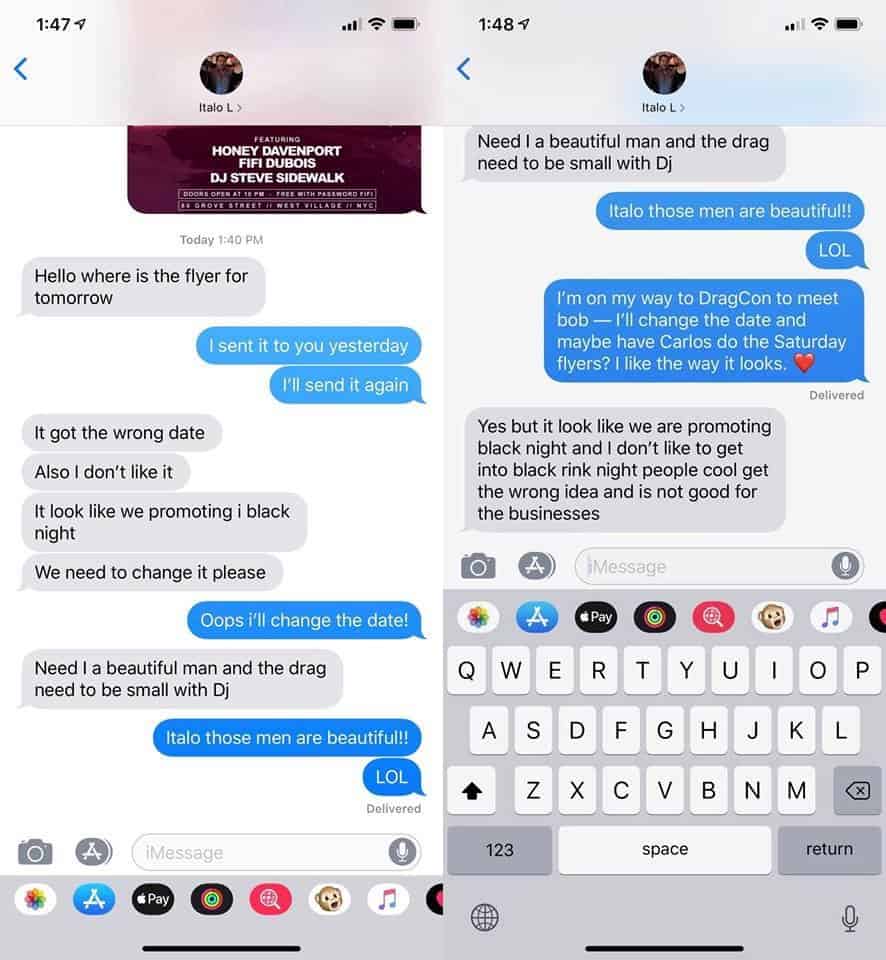 Davenport made the emotional announcement before exiting the stage.
https://www.facebook.com/davidelaffe/videos/10156001605327523/
She later told OUT magazine: "First, thank you to everyone who has reached out and spoken up in support. Taking this step away from a place that I had considered my home was terrifying, and it's a huge comfort to know that my nightlife family has my back. I'm saddened by the stance that Italo (and in their refusal to respond, The Monster Bar) has taken but unfortunately, I'm not surprised by it. This happens everywhere. I had to speak up because I knew that not doing so would mean I was complicit in perpetuating these attitudes towards other artists. Other performers need to know that they don't have to be mistreated. Our art has no home in a place where we are not respected. Not speaking up would be like saying 'You just have to take this.' We have always been a community that fights hate. We must embrace and fight for our queer brothers and sisters of all races. Black people and people of color have had a long history of fighting for our community and we need our community to fight for us now. Our fight is far from over. We have to keep it going. The Monster is going to wait this out and hope it blows over. For real change to happen, we need to keep fighting."
Another drag queen, Emi Grate, canceled her show at the Monster in solidarity with Davenport. And Ferrino, who Davenport said is "an ally, not an enemy" on Facebook Monday morning, pulled LookQueen,  an inclusive drag competition originated by Bob the Drag Queen, from the Monster.