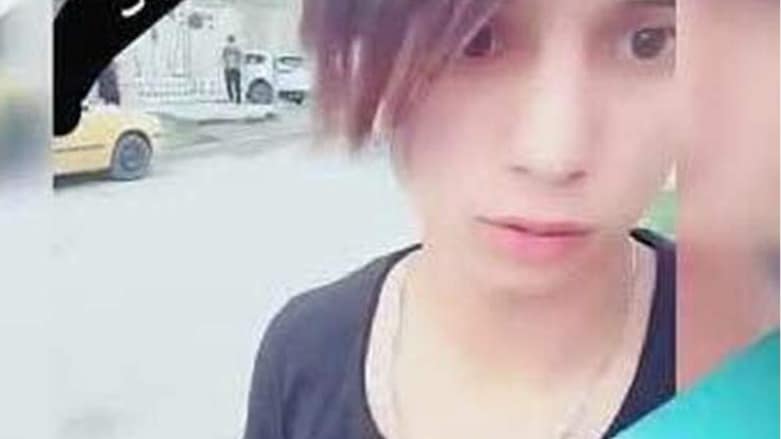 A horrific video of a teen boy dying in the streets of Baghdad has gone viral after being posted to social media by his attackers, who killed him for looking gay.
The brutal slaughter caused the boy's name, #حمودي_المطيري, to trend on Twitter.
Albawaba reports: 'The video shows the victim lying on the ground, unable to move as he bleeds to death. The killer can be heard in the video asking the boy "What is your name? Where is your house?" with Mohammed crying and urging him to go to hospital and get his mother. The victim asks whats is coming out of his body, as the attacker replies: "It's your guts"
Kurdistan24 reports: 'The victim is said to be a 15-year-old, known as Hamoudi al-Mutairi, who had earlier posted pictures challenging gender stereotypes. According to some media reports, Mutairi had been on his way home in Baghdad's Yarmouk neighborhood when his assailant, in pursuit, caught the teenager and began repeatedly stabbing him. As the young man is seen lying on his side, covered with blood, a voice, presumably that of his attacker, asks what his name is, where his home is, and other details about him. One of the questions could be translated either as "who is your boyfriend?" or "who is your [male] friend?" Confused and in shock, the victim then asks the man behind the camera where all the blood covering his abdomen was coming from. "Your guts are out," the voice replies, in a joking manner. Mutairi then asks to be taken to a hospital and the video ends with him saying, "I want my mom."'
The sickening video was posted to Facebook and Twitter where it is still available with a little searching if it must be seen, though we are not linking to it. The descriptions above are accurate.
Social media users in Iraq expressed horror at the incident.
https://twitter.com/eldelli_/status/1049514286664613888
https://twitter.com/Jliba1997/status/1049765664452476935
https://twitter.com/ShermeenSarbast/status/1049615236406235137
https://twitter.com/astro_rayan/status/1050322178820968449
https://twitter.com/EndlessVoidd/status/1049704537320239106
https://twitter.com/Y00nWaddles/status/1049785908889874432
#حمودي_المطيري it's so heartbreaking to witness such a horrific act! A small boy that is 14 years old being killed and recorded while the culprit is making fun of him just because he's SUSPECTED TO BE gay!!! NOT ACTUALLY CONFIRMED AND MURDERING HIM IN SUCH WAY!

— Taif ✨طيف (@IItifaII) October 10, 2018