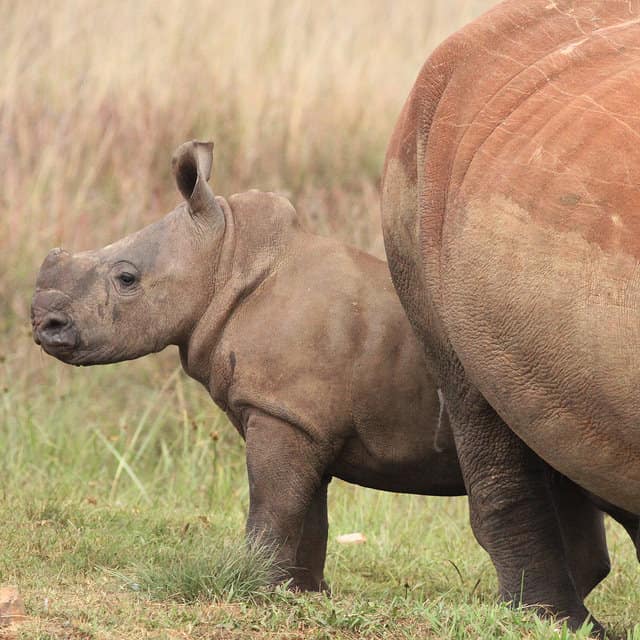 China has reversed a 25-year ban on the use of rhinoceros horn and tiger bones for use in medicine, alarming conservationists and placing a bigger target on the back of already threatened species.
The NYT reports: 'The State Council, China's cabinet, said in a policy directive that it would legalize the use of rhino horns and tiger bones for "medical research or in healing," but only by certified hospitals and doctors, and only from rhinos and tigers raised in captivity, excluding zoo animals. While such remedies are highly profitable, they have no proven benefits to humans.'
Fewer than 30,000 rhinos and 3,900 tigers exist in the wild, according to the paper.
The WWF's Margaret Kinnaird released a statement: "It is deeply concerning that China has reversed its 25 year old tiger bone and rhino horn ban, allowing a trade that will have devastating consequences globally. Trade in tiger bone and rhino horn was banned in 1993. The resumption of a legal market for these products is an enormous setback to efforts to protect tigers and rhinos in the wild. China's experience with the domestic ivory trade has clearly shown the difficulties of trying to control parallel legal and illegal markets for ivory. Not only could this lead to the risk of legal trade providing cover to illegal trade, this policy will also stimulate demand that had otherwise declined since the ban was put in place. With wild tiger and rhino populations at such low levels and facing numerous threats, legalized trade in their parts is simply too great a gamble for China to take. This decision seems to contradict the leadership China has shown recently in tackling the illegal wildlife trade, including the closure of their domestic ivory market, a game changer for elephants warmly welcomed by the global community."
Anger at developments in China as they legalise domestic trade in rhino horn and tiger bones for medical research and healing. This decision seems at odds with the recent ban on domestic ivory sales. https://t.co/J1Jul3weIE pic.twitter.com/9rvKQdIQup

— Helping Rhinos 🦏 (@HelpingRhinos) October 29, 2018
A rhino calf tries desperately to wake her dead mother who has been butchered for her horn.

This will be happening much more frequently if @China does not reverse their decision to legalise rhino horn & tiger bone on the premise that they provide medicinal value.

They don't! pic.twitter.com/AFKKKhmd28

— Bella Lack (@BellaLack) October 30, 2018