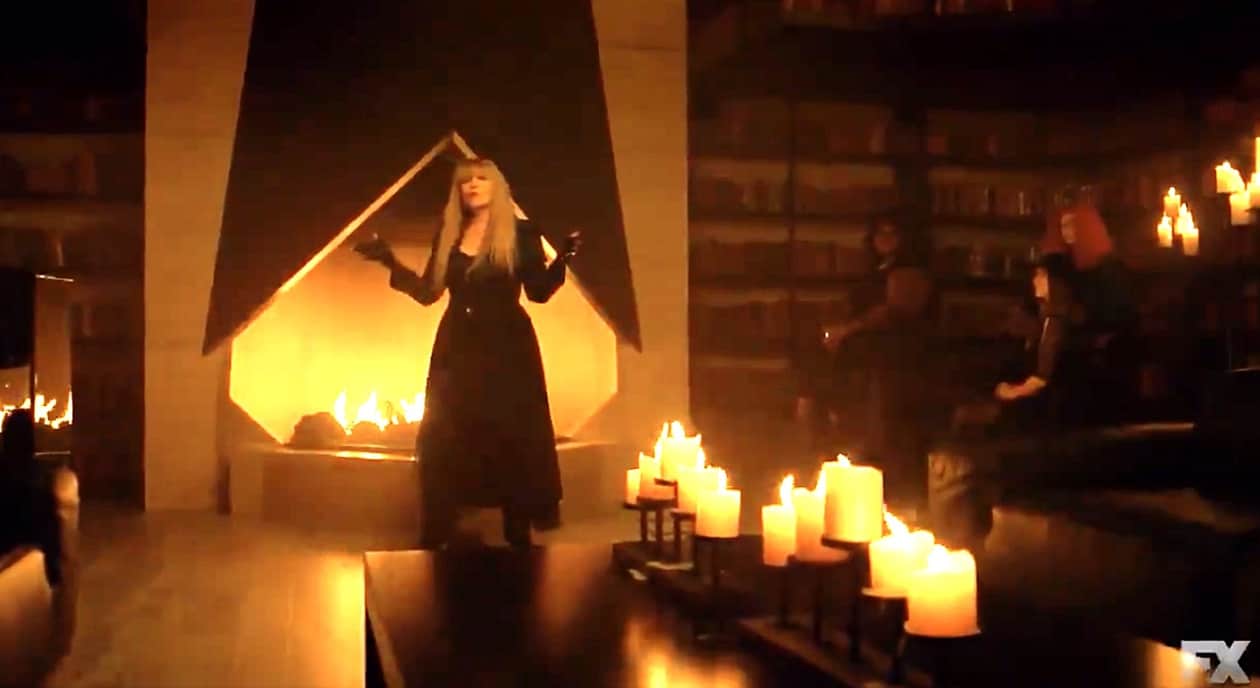 Stevie Nicks turned in her third witchy performance on last night's American Horror Story: Apocalypse, delivering a captivating rendition of Fleetwood Mac's Gypsy to the other witches and warlocks.
ET reports on Nicks' long association with witchcraft: 'During the rise of her stardom, Nicks was plagued by one sort-of rumor, sort-of frequently asked question: "Is Stevie Nicks a witch?" The notion gained so much traction that a fair number of people came to believe that Nicks had actually practiced witchcraft. Several of Nicks' songs, "Rhiannon" in particular, seem to indicate that she took her music and distinct fashion style a step or two further into the realm of magic. Yet, Nicks never called herself a witch or claimed to dabble in the dark arts. After a few years of actively changing her appearance and style to thwart the label, Nicks decided to stop acknowledging the association altogether. So, decades later, when the singer appeared on American Horror Story: Coven in 2013, it was quite a surprise. Though Nicks has moved on since the rumor's heyday — at one point, she thought her life might be in danger because of it — it was shocking to see her to embrace it for AHS creator Ryan Murphy.'
https://twitter.com/___efrain/status/1050196737229561856
In related news, the White Witch is one of 15 acts nominated for a place in the Rock & Roll Hall of Fame. The inductees will be named in December.
Here are Nicks' other performances on AHS:
https://youtu.be/yT_vx6fPIoM