Stephen Colbert spoke out on The Late Show after CBS suspended Vinnie Favale, a senior executive who was accused by multiple employees of sexual and homophobic language in the workplace. Favale was placed on administrative leave on Wednesday.
CNN interviewed nine employees and heard some disturbing things. Favale told CBS employees that Jennifer Hudson gave him an erection while she was rehearsing for The Late Show.
One employee said that at a meeting where construction was happening outside the window Favale had told her that a drill being used reminded him of "a big black dick" and after she reported the remarks to supervisors she began being shut out of meetings.
Another employee said Favale used the words "homos" and "gay" in a derogatory way, and questioned Colbert's sexual orientation because he thought the Late Night host had an inability to interview women.
Favale also questioned Hugh Jackman's sexual orientation to other employees: 'The employee said that Favale was standing in front of five to seven colleagues when she heard him say Jackman was "gay" and "in the closet." Favale allegedly described Jackman's now 22 year marriage to Deborra-lee Furness as "fake."'
Favale also allegedly talked about Rachel Maddow by asking, "Who wants to see that ugly man on TV?"
Favale denied making the statement, telling CNN, in part: "Allegations that I have ever retaliated against anyone in any fashion are 100% false. I have spent my entire career working at comedy shows, where there has always been a wide latitude to make transgressive jokes while preparing the program. While we make a lot of jokes, these jokes attributed to me, whether said in rehearsals or production meetings, are being taken out of context and were not said in the way being presented here."
CBS has also denied allegations that its HR department ignored complaints.
Favale "started his career with CBS in 1996 and served as a senior programming executive for The Late Show with David Letterman and The Late Show with Stephen Colbert through 2017″ according to CNN.
Here's Favale, who was apparently fond of appearing on camera, doing an unfunny scripted joke segment on gay programming for Letterman: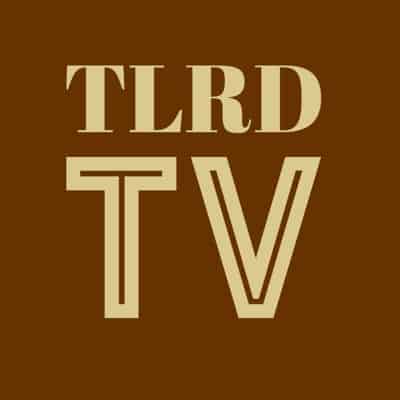 Colbert commented on Favale's departure on his show Wednesday night.
Said Colbert: "An article came out on CNN today about an executive at CBS who used to be a liaison to this show. He basically came with the building when I got this show, and he used to be around here a lot. About six months into this show, some of our employees said they were uncomfortable with some of the things that he said, so we took their complaints to HR. They investigated, twice, but I don't really know what if anything, happened. It seemed like someone was protecting this guy. I don't know who it was. We eventually convinced the network to make a change. So, I'm grateful to CNN for writing this article, because the press is not the enemy of the people. This is why you want a free press. This is why you want investigative journalism. It's to make sure that government and companies and people are accountable for their actions."
WATCH: Stephen Colbert thanks CNN for their reporting on now suspended CBS executive Vinnie Favale and says CBS ignored repeated internal complaints about him.

"It seemed like someone was protecting this guy. I don't know who it was"
https://t.co/0yWgNDsDqA pic.twitter.com/BjxGW9dLAP

— Jon Levine (@LevineJonathan) October 4, 2018