PAUL MANAFORT. Meghan McCain has some serious feelings: "As far as I'm concerned, people that do blood money dealings like this, first they should rot in jail and then they should rot in hell."
https://www.youtube.com/watch?v=7NN2-wFijgo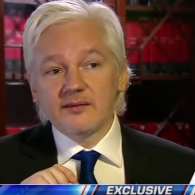 SECRET MEETINGS. Paul Manafort met with Julian Assange in 2016 in the Ecuadorian embassy: 'Sources have said Manafort went to see Assange in 2013, 2015 and in spring 2016 – during the period when he was made a key figure in Trump's push for the White House. It is unclear why Manafort wanted to see Assange and what was discussed. But the last meeting is likely to come under scrutiny and could interest Robert Mueller, the special prosecutor who is investigating alleged collusion between the Trump campaign and Russia.'
THE SHINING. Melania's White House Christmas inspiration?
CANNIBAL SUBWAY TURKEY. If people eating in the subway grosses you out, this is pure holiday hell.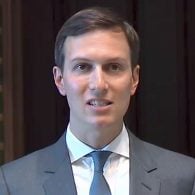 ARMS DEAL LIE. Jared Kushner pushed State and Defense Depts. to inflate Saudi arms deal: 'Kushner, in a bid to symbolically solidify the new alliance between the Trump administration and Saudi Arabia while claiming a victory on the president's first foreign trip to Riyadh, pushed State and Defense officials to inflate the figure with arms exchanges that were aspirational at best, the officials said. Secretary of Defense James Mattis supported Kushner's effort and ultimately endorsed the memorandum, according to a former NSC official familiar with the matter.
DON'T EAT MORE CHIKIN. Rider University dumps Chick-fil-A. 'Rider University, a private university in central New Jersey, polled students in the spring about what franchise they would like to see on campus. The results showed a preference for Chick-fil-A, which boasts the slogan "Eat More Chikin." But the university said it removed the restaurant as an option on a survey this fall based on the franchise's being "widely perceived to be in opposition to the LGBTQ+ community."'
THE HAPPY PRINCE. Rupert Everett brings his Oscar Wilde film to Paris.
BROOKLYN. Rapper convicted in assaults near gay club: "James Thomas, also known as Mousey Baby, walked into the Fulton Street restaurant at around 4:30 a.m., screamed at its patrons, many of whom had just left the club, and slashed one man in the face. He then left the establishment, but it didn't end there: as two others were trying to enter, he threatened one man with a knife and stabbed another twice before fleeing the scene."
WORLD OF DEBAUCHERY. New study of neanderthals reveals they were highly promiscuous and interbred 'multiple times' over a period of 35,000 years: 'Analysis of Neanderthal DNA in modern East Asians and Europeans found our ancestors began to pour out of Africa and mingle with more species around 75,000 years ago. Data from the 1,000 Genomes project – which has mapped the DNA of 1,000 people from around the world – suggests an environment of rampant promiscuity. It was a complex web of relationships in which individuals had intercourse with members of their own group – and different early humans, or hominins.'
COREY JOHNSON. Mum on his "resistance food fight" with loathsome Trump supporter Bill White.
RICHARD SIMMONS. Transgender defamation case settled with National Enquirer: 'Simmons has agreed to drop his appeal against American Media — which owns 'Enquirer' — after a judge ruled against him last year. If you don't remember, the fitness icon sued for defamation over a story published claiming he was in the process of sexual reassignment.'
MANHATTAN IS DEAD, CONT. Cielo nightclub in Meatpacking District shuttering: "Another New York City nightlife staple, Cielo, is rumored to be closing its doors after 15 years. The notorious nightspot, which is located in NYC's Meatpacking District, is located at 18 Little W 12th St. Not only one of the most praised night venues in the city that never sleeps, Cielo has made a name for itself as one of the most acclaimed nightclubs in the world."
MARRIED. Jackie Chan's daughter Etta Wu and Andi Autumn. "The couple were most recently seen traveling together to Hong Kong, ostensibly to find work, and hopefully greater acceptance. Despite Elaine Ng's disapproval of her daughter's relationship, she's publicly stated that her doors are always open to Etta if she needs help."
TRAILER OF THE DAY. Bruce Springsteen on Broadway.
SLANG OF THE DAY. Broadway with Lin-Manuel Miranda.
TOO ROMANTIC FOR TUESDAY. Jorden.