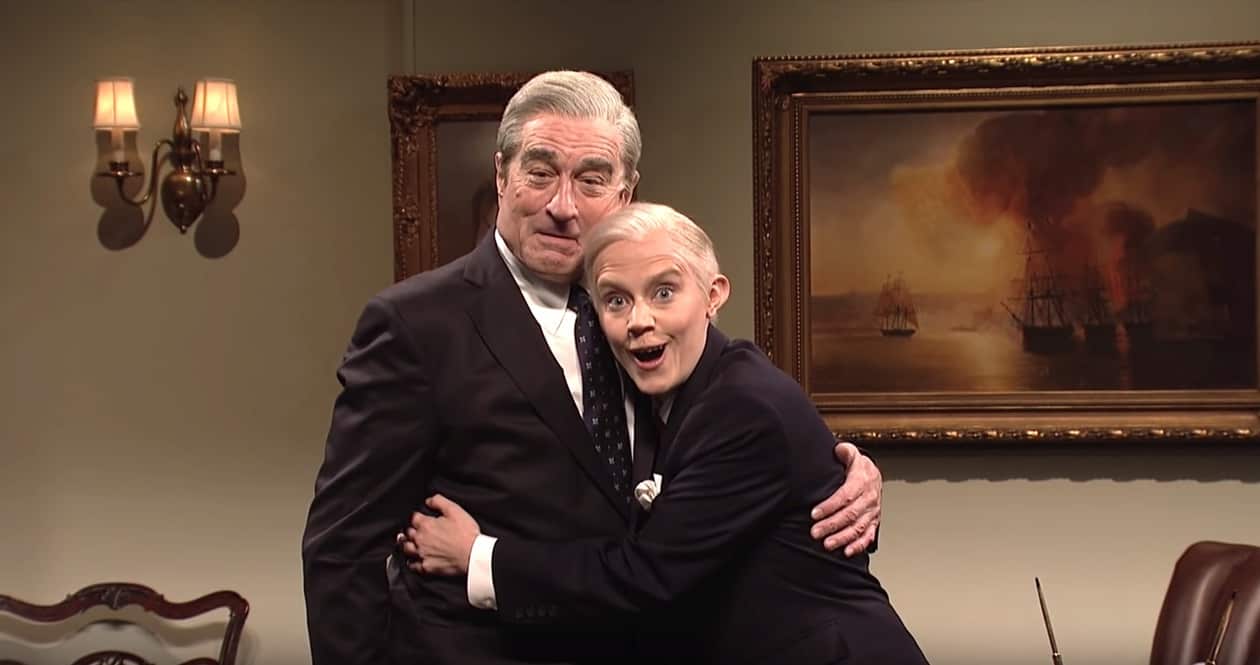 With the exit of Attorney General Jeff Sessions this week it was time for SNL to say goodbye as well, and Robert De Niro's Robert Mueller was there for the send-off.
But first Aidy Bryant's Sarah Huckabee Sanders came to collect his White House ID, Mikey Day's Donald Jr. and Alex Moffatt's Eric Trump stopped by to give their regards and ask if they were going to be getting "some penis," and Beck Bennett's Mike Pence dropped in to ask if everything was going to be okay.
Said McKinnon's Sessions: "I don't understand what I did wrong? I put kids in cages. I said no to gays? What more did you want?"
Replied Bennet's Pence (daydreaming): "I'm sorry, I heard the words 'gays in cages' and I went somewhere crazy."
Finally, it was time for McKinnon's Sessions to say goodbye to President Trump, to a rendition of Adele's "Someone Like You".
This was interrupted by De Niro's Mueller, who came with a special gift to set Sessions free.
"Don't you worry," McKinnon's Sessions winked. "I'm still gonna be a little stinker."
Watch:
https://www.youtube.com/watch?v=EGy-xpK-1mw