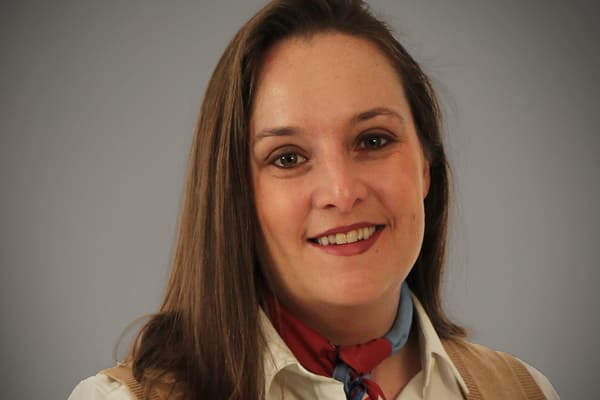 The gay conservative group Log Cabin Republicans have named Jerri Ann Henry as its executive director, the first woman to take that position.
Said the group in a press release: 'Henry is a leading communications and messaging strategist with a long career in grassroots activism, digital campaigns and coalition building. She managed Young Conservatives for the Freedom to Marry leading into the Obergefell Supreme Court decision, the Platform Reform campaign during the 2016 election cycle, and has served in leadership positions on numerous policy and Republican congressional campaigns. During the last decade in Washington D.C., Henry has developed digital listening and engagement tools for many corporate and non-profit organizations. Her unique approach to fully integrated digital activism, combined with a strong understanding of right-of-center messaging on difficult issues led to her recognition as a leader within the industry. She has been recognized as a Rising Star by Campaigns & Elections and a Future 40 Leader by Maverick PAC.'
Said Henry: "Log Cabin Republicans have a rich history of grassroots activism and a legacy of great leaders, and there is no other organization better suited to offer solutions to today's challenging political environment than us. I'm humbled to step into this leadership role, and I don't take it lightly — I believe my experience with the Republican Party and LGBTQ community, combined with this incredible team will allow us to build a strong, effective movement and grow the Republican Party of the future."
In February, Log Cabin Republican executive director Gregory T. Angelo laughably defended Donald Trump's pro-LGBT presidential record in a conversation with SiriusXM Progress radio host Michelangelo Signorile at CPAC.
Said Angelo in Trump's defense: "This president is the first president to enter the White House who believes that marriage equality is settled law of the land. Barack Obama didn't believe that when he entered the White House. Hillary Clinton only came around to that position in 2013."