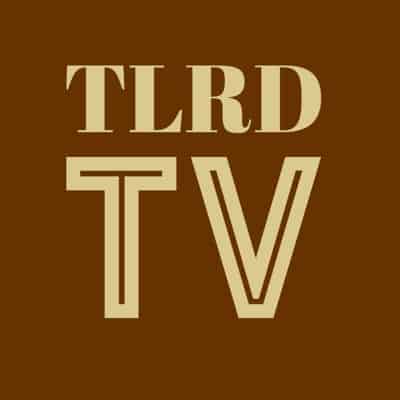 The artist Ross Bleckner and Cody Gilman, a 25-year-old construction worker filed dueling lawsuits on Thursday over claims by Gilman that he is the victim of sexual misconduct. Bleckner says he is being extorted.
Bleckner, a philanthropist and AIDS activist whose work was the subject of a 1995 Guggenheim Museum retrospective, filed a preemptive lawsuit after learning that Gilman was set to file his, a draft of which the artist had received earlier this year.
The NY Post reports: 'In May Gilman's attorney contacted Bleckner with a draft lawsuit that claimed the aging painter had "sexually harassed, coerced and assaulted" his client, according to court papers. Gilman demanded in excess of $2 million" otherwise he "would publicly accuse [Bleckner] of sexual harassment, coercion and assault by filing the draft complaint," the suit says. He notes that he's a "five and half foot tall 69-year-old artist" while his ex-lover is "a more than six foot tall 25-year-old construction worker." Bleckner is suing for unspecified damages. "By filing this lawsuit, Ross Bleckner is saying that he refuses to be intimidated, refuses to be a victim, and is not afraid of the truth," his attorney Seth Rosenberg told The Post.'
Gilman made secret recordings of the his interactions with Bleckner.
The NYT reports: "[Bleckner's attorney Seth] Rosenberg said he had requested to hear the tape recordings but Mr. Gilman's lawyer had refused to share them. "We don't know whether there was staging but we do know the only person who knew about the conversations when they were being recorded is Mr. Gilman," Mr. Rosenberg said."
Gilman's attorney phoned Bleckner after sending the letter and "indicated that if [Bleckner] did not pay [Gilman] in excess of $2 million Defendant would publicly accuse Plaintiff of sexual harassment, coercion, and assault" according to Bleckner's lawsuit.
Gilman's lawsuit accuses Bleckner of "weaponizing victimhood" and said that Bleckner has caused the model to suffer "severe emotional distress and physical ailments."
Art News summarizes the complaints:
The two met through an online dating site and struck up a relationship. Gilman's suit times their meeting to 2013, with continued "social interactions over the course of four years," while Bleckner's suit contends they met in 2015 and that the two "engaged in consensual sex on several occasions" that year. Gilman claims that during their interactions he was offered a job working as a "Personal Assistant/Studio," but he declined.
Gilman says that, in 2017, after a period apart, he reached out to Bleckner to revisit the offer and, after the artist extended it again, he took the job. Bleckner contends that Gilman said he would soon be between jobs, and that they discussed his moving to New York. Gilman says he moved, in February of this year, into Bleckner's home in the Hamptons—a house once owned by Truman Capote—as a requirement of an assistant job whose duties included "grocery shopping, art supply shopping, conducting yard work, assisting Defendant in his art studio, cooking meals, cleaning the kitchen, and providing massages," according to his complaint. For this work, Bleckner paid Gilman $750 a week.
Shortly after his arrival, Bleckner's suit contends, the two resumed their prior intimate relationship, with Gilman cast as the one who "initiated and engaged in sexual intercourse." Gilman's complaint, however, alleges that the artist subjected him to sexual contact without his consent. Over the course of two months, Gilman says that Bleckner entered his room uninvited; forcibly kissed, masturbated, and performed oral sex on him; and engaged in other actions without permission, among other allegations.
Throughout this period, Gilman says he insisted he "wanted their relationship to be strictly professional" and "emphasized that he would never consent" to Bleckner's sexual advances—and that he feared losing his job. In response, Gilman claims, Bleckner said he would rather end the arrangement.