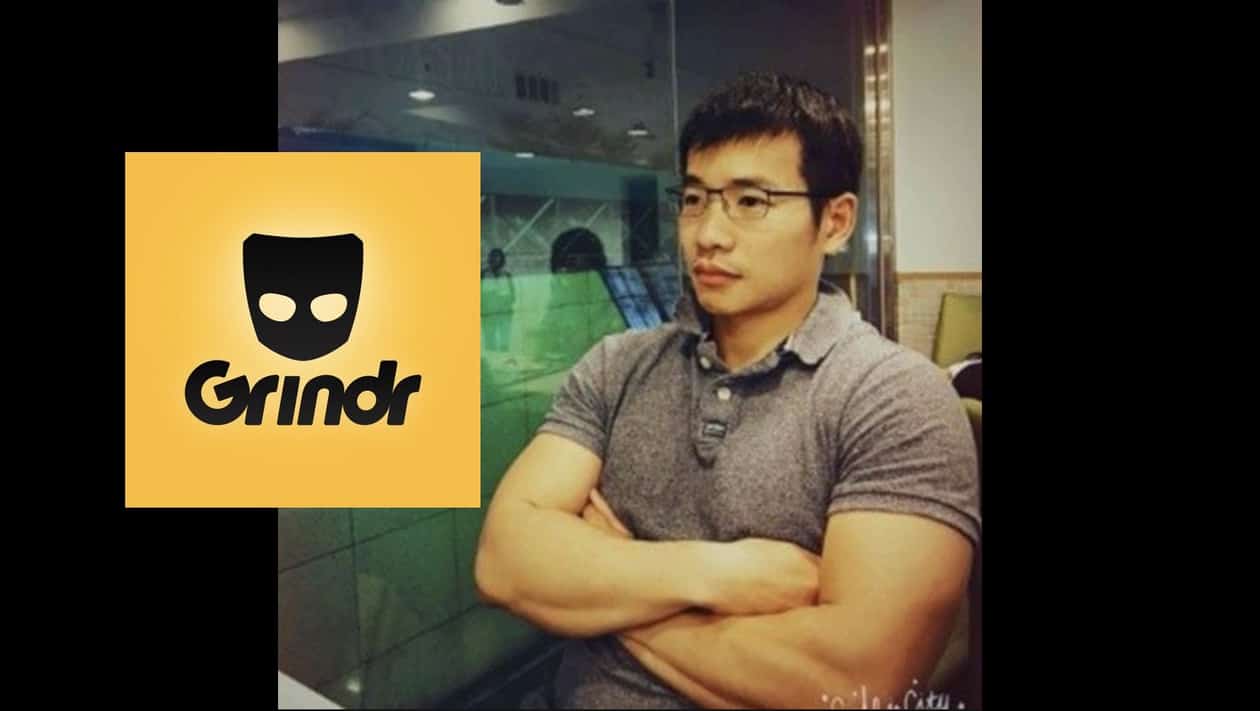 Scott Chen, the president of Grindr (the Chinese-owned gay hook-up app), became the center of a firestorm on Thursday after INTO, the LGBTQ news vertical owned by Grindr, reported on remarks Chen had made about same-sex marriage which had been poorly translated by Facebook's automatic translator.
INTO reported that Chen had declared marriage to be a "holy matrimony between a man and a woman," which he had.
But there was more. His full remarks were misconstrued, according to Chen, and INTO hadn't gotten comment from him, resulting in what he said was an "unbalanced and misleading" article that quickly ricocheted through social media.
"Zach Stafford, the editor in chief of INTO, said the reporter had asked for comment through a Grindr spokesman but didn't receive a response," the New York Times reported.
Chen's remarks were made on an article about Cher Wang, the founder of the Chinese tech company HTC, who had backed groups that opposed same-sex marriage.
Chen's remarks as translated by Facebook: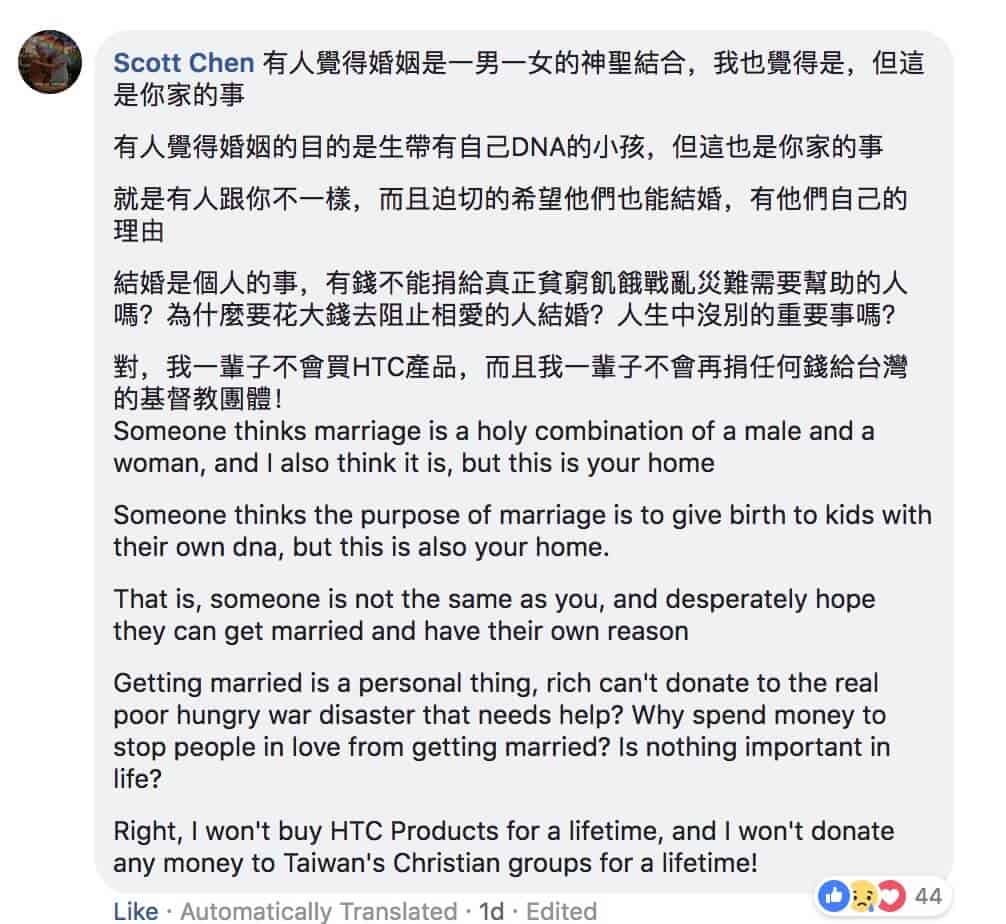 That was a mistranslation of the remarks, according to Chen. Chen scolded INTO in comments at the bottom of their article:
Matthew [Rodriguez, the writer], I wish you asked my comments before you publish this. This article is unbalanced and misleading. It hurts my feelings and it also hurts INTO's and Grindr's reputation.
First, let me translate the comments in Chinese here correctly.
"Some people think the marriage is a holy matrimony between a man and a woman. And I think so too. But that's your own business.
Some people think the purpose of the marriage is to have a child carries your DNA. But again, that's your own business.
Marriage is personal. Why can't you use your money to help the people suffer from poverty, hunger, war or disasters? Why would you want to spend your money on preventing people who love each other from getting married? There is nothing else more important in your life?
Yes. I won't purchase any HTC product in my life and I won't donate to any Christian organization based in Taiwan. "
The reason I said marriage is a holy matrimony between a man and a woman is based on my own personal experience. I am a straight man married to a woman I love and I have two beautiful daughters I love from the marriage. This is how I feel about my marriage. Different people have their different feelings about their marriages. You can't deny my feelings about my marriage.
I took down this post because there were some heated discussions and my aunt was involved there. She was a really nice Taiwanese lady in her 60s and she is a very convinced Christian like my Dad. I love my aunt. I no longer want her to see the discussion this post so I changed the settings to Friend of Friends and excluded her.
I am a huge advocate for LGBTQ+ rights since I was young. I support gay marriage and I am proud that I can work for Grindr.
The NYT notes: "On Facebook, Mr. Chen has at times posted in support of gay rights. He posted a photo in early November of Grindr's presence at the National Taiwan University supporting the marriage referendum. He also reposted an illustrated graphic in Chinese emphasizing the importance of teaching children how to respect people with other sexual orientations at school."