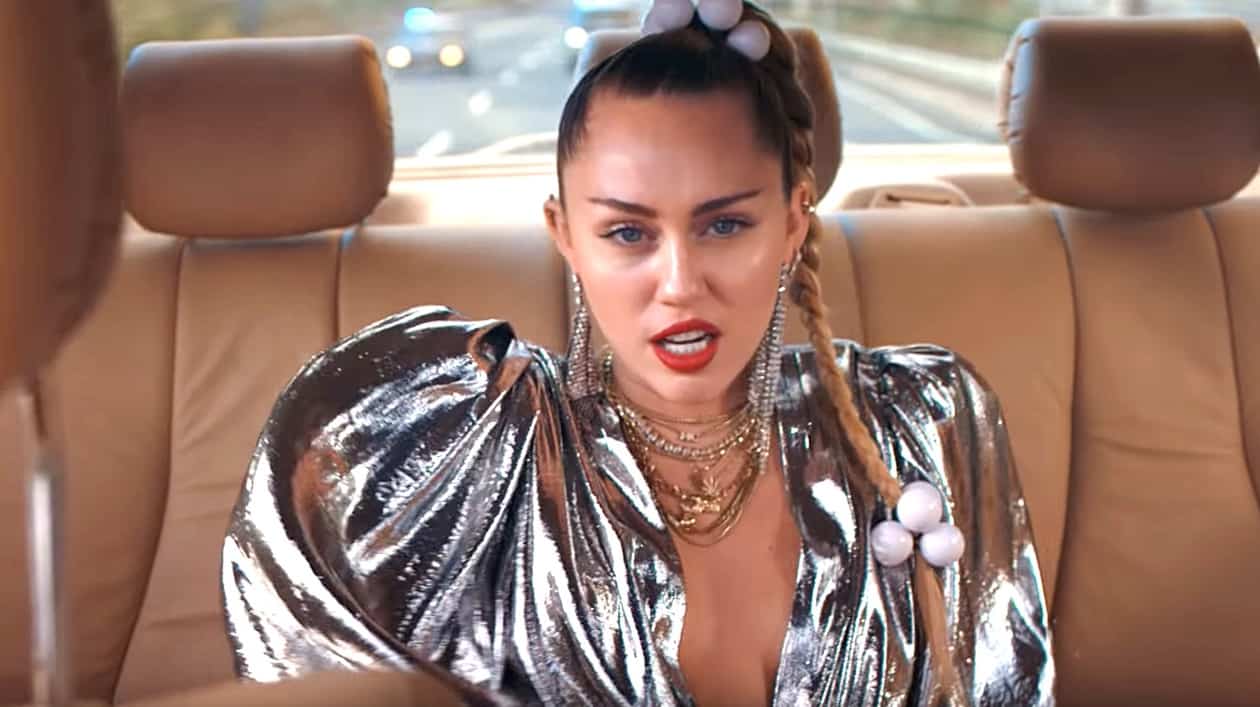 Miley Cyrus returns on the epic Mark Ronson "sad banger" country-pop track "Nothing Breaks Like a Heart".
The clip, in which Miley outruns police on an L.A. freeway (the video was actually shot in Kiev, Ukraine) features the singer delivering break-up lyrics calmly and deliberately amid chaotic scenes dripping in symbolism – football players taking a knee, children at a shooting range, lesbians in a jacuzzi – until she picks up Ronson, the car flips, and we're done.
Directed by WAFLA, the track will appear on Ronson's forthcoming studio album.