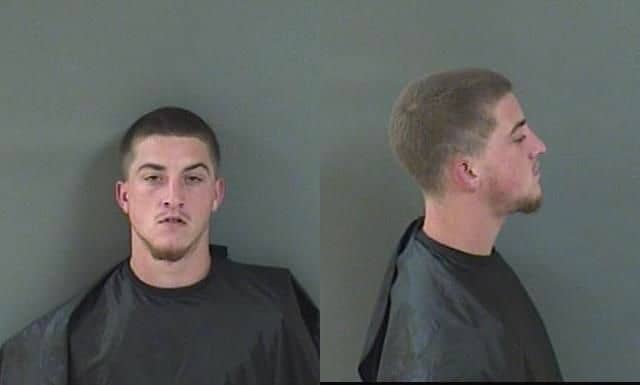 One man is under arrest and two others are still at large after they allegedly abducted, robbed, and beat a man who arranged a sexual encounter on Instagram. The men used anti-gay slurs during the attack, according to the alleged victim.
The alleged attack took place at the at the Sebastian River Landing clubhouse in Sebastian, Florida. Matthew Evans, 20, was arrested and charged with felony kidnapping and attempted robbery. He is being held without bail.
According to TCPalm the victim arranged to pay Evans and another man $50 for the sexual encounter but when he got in a car with them, he was abducted: 'They met about 11 p.m. Nov. 18. Evans, without warning, placed the man in a choke hold and called him an anti-gay slur as the other man accelerated out of the gated community, police reported. They drove about a quarter-mile east and parked at San Sebastian Park, where another man with a handgun was waiting, the warrant said. Evans and the man with the gun demanded the $50 and punched the accuser in the face until he blacked out, breaking his nose and leaving him with a depression in his cheekbone, according to police. His sweatpants, cellphone and the money were gone by the time the man walked home 20 minutes later and called 911, according to a detective.'
The alleged assailant wielding the gun and the driver of the car are still at large.