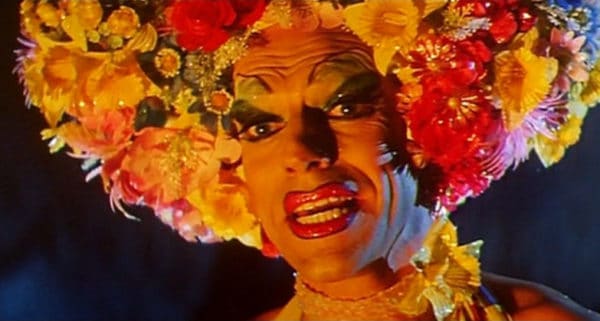 Looking for something to stream while you Netflix and chill? Check out our picks for new films streaming this month below, including The Birdcage, Love, Simon and more.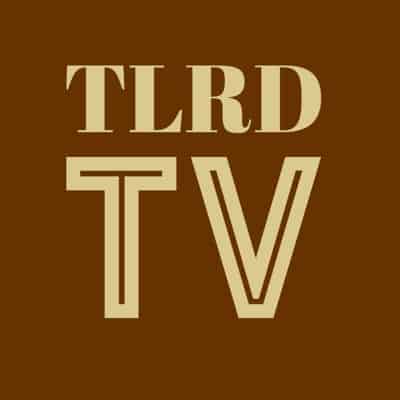 The Adventures of Priscilla, Queen of the Desert (1994), available Nov. 1 on Amazon and Hulu
The original Drag Race, this road film follows three queens as they cruise across the Australian desert in a colorful bus named, you guessed it, Priscilla. Starring Hugo Weaving, Guy Pearce and Terence Stamp, it's fabulous, genuinely heartwarming and a must-see for every gay man.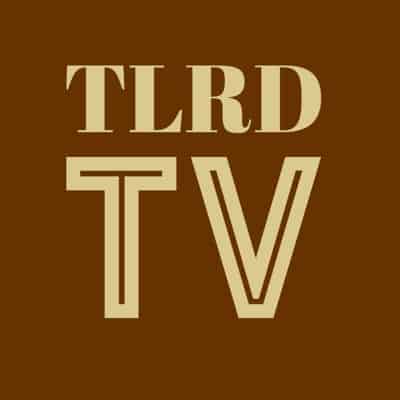 The Untold Tales of Armistead Maupin (2017), available Nov. 1 on Netflix
A documentary chronicling the life and attitudes of acclaimed gay novelist Armistead Maupin features the Tales of the City scribe's friends and colleagues, including Laura Linney, Neil Gaiman and Sir Ian McKellen.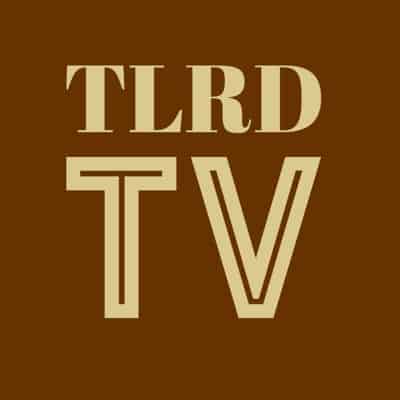 The Birdcage (1996), available Nov. 1 on Amazon and Hulu
Based on the French Farce, La Cage aux Folles, The Birdcage features memorable performances from Robin Williams, Nathan Lane and Hank Azaria. Watch the clip above and just try to not slop "You do Fosse, Fosse, Fosse! You do Martha Graham, Martha Graham, Martha Graham! Or Twyla, Twyla, Twyla! Or Michael Kidd, Michael Kidd, Michael Kidd, Michael Kidd! Or Madonna, Madonna, Madonna!… but you keep it all inside" into everyday conversation.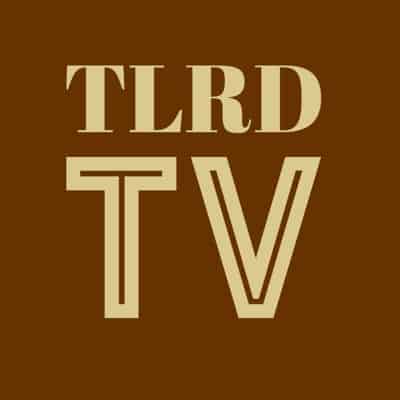 Love, Simon (2018), available Nov. 10 on HBO
The sweet, millennial teen romance flick gets a refreshingly inclusive update with this post-"It Gets Better" love story.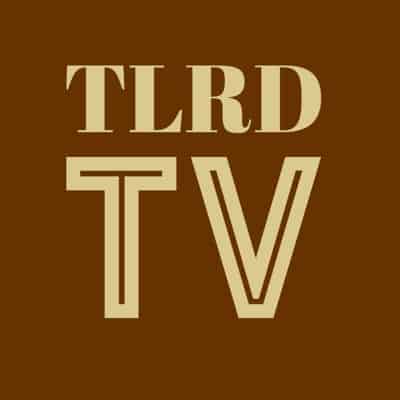 McQueen (2018), available Nov. 17 on Amazon
Learn more about the man behind the brilliant fashions in this documentary about the late Alexander McQueen. Mixing archival footage, interviews and runway shows, it's a rare glimpse of the man that so famously imbued his work with such raw emotion.
All films coming to Netflix
Available November 1
Angela's Christmas – Netflix Original
Bram Stoker's Dracula
Bring It On: In It to Win It
Cape Fear
Children of Men
Close Encounters of the Third Kind
Cloverfield
Deuce Bigalow: European Gigolo
Doctor Strange
Fair Game – Director's Cut
From Dusk Till Dawn
Good Will Hunting
Jet Li's Fearless
Julie & Julia
Katt Williams: The Pimp Chronicles: Pt. 1
National Lampoon's Animal House
Next Avengers: Heroes of Tomorrow
Planet Hulk
Scary Movie 2
Scary Movie 3
Sex and the City: The Movie
Sixteen Candles
Stink!
The English Patient
The Judgement – Netflix Original
The Untold Tales of Armistead Maupin
The Water Horse: Legend of the Deep
Transcendence
Vaya
Available November 2
The Other Side of the Wind – Netflix Film
Available November 3
Hoodwinked Too! Hood vs. Evil
Available November 4
The Haunting of Molly Hartley
Available November 7
Into the Forest
Available November 8
The Sea of Trees
Available November 12
Green Room
Available November 15
May the Devil Take You – Netflix Film
The Crew – Netflix Film
Available November 16
Cam– Netflix Film
The Ballad of Buster Scruggs– Netflix Film
The Break-Up
The Princess Switch – Netflix Film
Available November 18
The Pixar Story
Available November 21
The Tribe – Netflix Film
Available November 22
Jiro Dreams of Sushi
The Christmas Chronicles– Netflix Film
Available November 30
A Christmas Prince: The Royal Wedding– Netflix Film
Happy as Lazzaro – Netflix Film
Rajma Chawa – Netflix Film
The World Is Yours – Netflix Film
Tiempo compartido – Netflix Film
All films coming to Hulu
Available November 1
10 to Midnight
28 Days Later
2001 Maniacs
The Accused
The Adventures of Priscilla, Queen of the Desert
A Fairly Odd Christmas
A Fistful of Dynamite
A View to Kill
Albert
Alice
Amelie
Bachelor Party
Barbie Mariposa and Her Butterfly Fairy Friends
Barbie The Pearl Princess
The Big Lebowski
The Birdcage
Benny & Joon
Blue Chips
Boo 2! A Medea Halloween
Candyman 3: Day of the Dead
Carnage Park
De-Lovely
Death Wish
Death Wish 3
Death Wish IV: The Crackdown
Desperate Hours
Diamonds Are Forever
Die Another Day
Dr. No
Dysfunktional Family
Existenz
The Faculty
For Your Eyes Only
Four Rooms
From Russia With Love
Gloria
Goldeneye
Goldfinger
Guns of the Magnificent Seven
Happy Christmas
Hellraiser III: Hell on Earth
Hellraiser IV: Bloodline
Hoosiers
Hostel
Hostel 2
The Interpreter
Invasion U.S.A.
Italian for Beginners
Jane Eyre
Joey
Johnny Reno
K2
Leaving Las Vegas
License to Kill
Like Water
Little Black Book
Little Man Tate
Little Odessa
Live and Let Die
The Living Daylights
Lord of War
Made
The Magnificent Seven Ride
The Man With the Golden Gun
Map of the Human Heart
The Mighty
Missing in Action II: The Beginning
The Mod Squad
Moonraker
Mullholland Falls
Never Back Down
Never Say Never Again
Ninja III: The Domination
Ocean's Eleven
Ocean's Twelve
Ocean's Thirteen
On Her Majesty's Secret Service
Phantoms
Pleasantville
Radio Days
The Red Violin
Rescue Dawn
Revenge of the Ninja
Rob Roy
Santa Hunters
Searching for Bobby Fischer
Soapdish
Soufra
Species: The Awakening
Supercop
The Spy Who Loved Me
Thunderball
Tiny Christmas
Tomorrow Never Dies
Wicker Park
The World Is Not Enough
XXX
XXX: State of the Union
You Only Live Twice
Available November 2
Wonder
Available November 3
Kick-Ass
Larger Than Life
An Ordinary Man
Available November 7
Europa Report
Available November 8
Under the Tree
Available November 10
Big Hero 6
Available November 11
Monster's Ball
Available November 12
The Little Death
The Wolfpack
Available November 13
Bigfoot
Keepers of the Magic
Killer Bees
Available November 15
12 Dog Days Till Christmas
A Christmas Kiss II
A Cinderella Christmas
A Dogwalker's Christmas Tale
A Puppy for Christmas
Angels in the Snow
Back to Christmas
Cartel Land
Christmas Belle
Christmas With the Andersons
Dust 2 Glory
Girlfriends of Christmas Past
Holly's Holiday
Luis & The Aliens
Married by Christmas
My Dad is Scrooge
My Santa
Naughty & Nice
Rodeo & Juliet
The Bank Job
The Christmas Calendar
The March Sisters at Christmas
The Secret of the Nutcracker
Available November 18
Hero ("Ying Xiong")
The Condemned
Available November 21
Box of Moonlight
Damascus Cover
Available November 24
Downsizing
Available November 28
Best of Enemies
Available November 29
Harry Brown
Available November 30
Broken Star
Daylight's End
Scenic Route
The Remains
Undrafted
All films comings to Amazon
Available November 1
21
2001 Maniacs
Alice
Assault on Precinct 13
Candyman: Day of the Dead
Child's Play
Christmas with the Kranks
Cruel Intentions
De-Lovely
Desperate Hours
Die Another Day
Duck, You Sucker (A Fistful of Dynamite)
Excalibur
Guns of the Magnificent Seven
Hostel
Hostel: Part II
Jacob's Ladder
Leaving Las Vegas
Like Water
Little Man Tate
Little Odessa
Lord of War
Made
Making Contact (Joey)
Michael Clayton
Mr. Bean's Holiday
Mulholland Falls
My Girl
Terms of Endearment
The Adventures of Priscilla, Queen of the Desert
The Adventures of Tintin
The Birdcage
The Living Daylights
The Magnificent Seven Ride!
The Mexican
The Motorcycle Diaries (Diarios de motocicleta)
The Red Violin (Le violon rouge)
The World Is Not Enough
Tyler Perry's Boo 2! A Madea Halloween
Weird Science
Available November 2
Wonder
Available November 3
Kick-Ass
Available November 10
The Children Act
Available November 15
Gotti
Available November 16
Coldplay: A Head Full of Dreams
Available November 17
McQueen
Siberia
Available November 18
Condemned
Available November 21
Box of Moon Light
Loving Pablo
Available November 22
Wild Kratts: Creatures of the Deep Sea
Available November 24
Downsizing
Available November 29
Harry Brown
Available November 30
Sleepless
All films coming to HBO
Available November 1
Anchorman: The Legend Of Ron Burgundy (Extended Version)
Anywhere But Here
Cheaper By The Dozen
Cooties
Cop Car
Cradle 2 The Grave
Crimes And Misdemeanors
Dangerous Minds
Edge Of Darkness
Empire
Extreme Measures
Firewall
First Daughter
Four Christmases
Hard Candy
Head Over Heels
In The Name Of The Father
Invictus
Knight And Day (Extended Version)
Lara Croft Tomb Raider: The Cradle Of Life
The Mask
Once Upon A Time In Mexico
Tightrope
Vampires Suck (Extended Version)
Volcano
Without A Trace
Available November 3
Fifty Shades Freed (Extended Version)
Available November 10
Love, Simon
Paddington 2
November 14
Annabelle: Creation
Ideal Home
Available November 17
Pacific Rim: Uprising
November 24
Tomb Raider