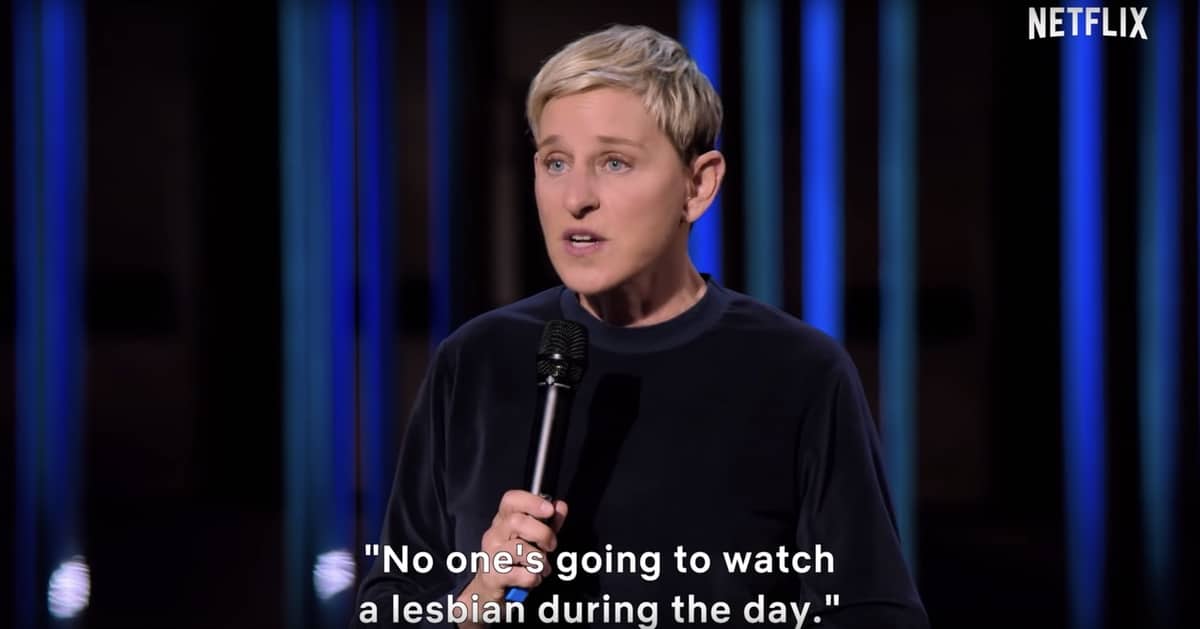 Ellen DeGeneres' stand-up Netflix special Relatable now has a full trailer and should provide ample TV-watching pleasure over the Christmas holiday.
Part of the special covers her coming out as gay.
"I lost my sitcom when I came out," she says. "And it took three years for me to get back on television.
In the clip, Ellen tells the audience that a station manager told her "no one's going to watch a lesbian during the day."
Replied Ellen: "They weren't watching me at night, what time of day is good for a lesbian?"