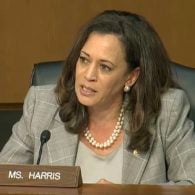 2020. Kamala Harris says she'll decide over the holiday whether she's challenging Trump: "It's a very serious decision," Harris said. "It will ultimately be a family decision. Over the holiday, I will make that decision with my family."
A TRUCE IS BORN. Lady Gaga says she was just kidding when she called Katy Perry "mean."
JEROME CORSI. Conspiracy theorist files complaint against Robert Mueller with DOJ: 'The complaint, filed by his attorney Larry Klayman, the founder of conservative watchdogs Judicial Watch and Freedom Watch, requests that the Department of Justice (DOJ) open criminal and ethics probes into the conduct of Mueller and his staff.'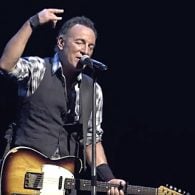 BRUCE. Springsteen sees Trump being re-elected in 2020: "The man who can beat Trump, or the woman who can beat Trump. You need someone who can speak some of the same language (as Trump) and the Democrats don't have an obvious, effective presidential candidate."
KID ROCKED. Conservative drunk fired from marshaling Xmas parade after calling Joy Behar a 'bitch'.
EULOGY. George W. Bush to deliver eulogy for his father. Trump won't speak.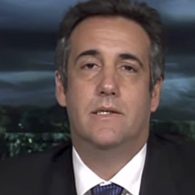 MICHAEL COHEN. I was in contact with Trump administration while preparing statement for Congress on Trump Tower Moscow: 'In a filing seeking a lenient sentence, Cohen's attorneys say his false statement to Congress — which Cohen pleaded guilty to on Thursday — was based on Trump and his team's efforts to "portray contact with Russian representatives" by Trump, his campaign or his company "as having effectively terminated before the Iowa caucuses of February 1, 2016."'
HONORED. Cher, Lin-Manuel Miranda, and Reba McEntire get Kennedy Center Honors.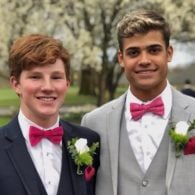 JAKE BAIN. The New York Times profiles the high school star football player turned gay activist. 'Still, in some ways his sexuality has made him an outsider in the testosterone-infused world of college football and in the middle of conservative Indiana. He avoided showering with his teammates out of concern for what they might think, and he kept his gay pride tees on a shelf and quit wearing his rainbow-splashed "love is love" hat on campus because, he said, "you get stared at."'
FIRST LOOK. Ruby Rose as Batwoman in CW's crossover event Elseworlds.
BLAZE MEDIA. Glenn Beck and CRTV merge to form new conservative media company: "Glenn Beck and Mark Levin are teaming up by merging TheBlaze and CRTV to create a conservative-media entity dubbed Blaze Media, which they say will reach 165 million people via television, digital platforms and social media. Beck and Levin are set to officially announce what they are calling a merger of equals Monday, but Beck tells The Hollywood Reporter that the move could be just a next step in building a powerhouse, independent media company."
MEMPHIS. Big Gay Art Show opens new doors for LGBTQ artists.
DEMETRE DASKALAKIS. Meet the doctor behind NYC's dropping HIV rates. 'Since joining the city's health department in 2013, Daskalakis has promoted a framework for treatment and prevention strategy that he calls "status-neutral care," which uses the same approach to initial patient care regardless of one's HIV status. This type of care is intended to reduce HIV stigma and encourage frank discussions about sexual health, HIV risk and prevention options.'
RAFFLE OF THE DAY. Banksy's "How heavy it weighs".
NEW TUNE OF THE DAY. Annie Lennox  "Requiem for a Private War".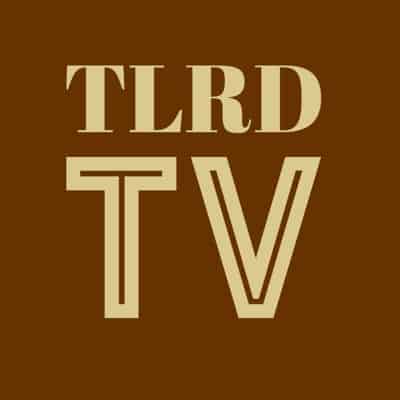 PARODY OF THE DAY. A Star is Born press interview.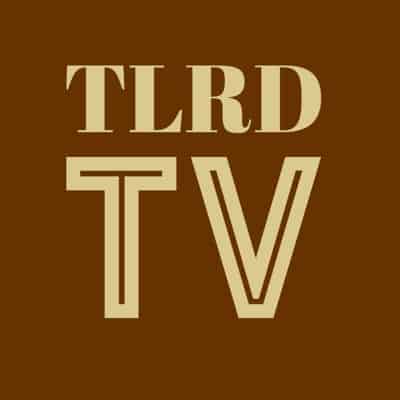 MACRO BUG OF THE DAY. The Monkey grasshopper from the Amazon rain forest.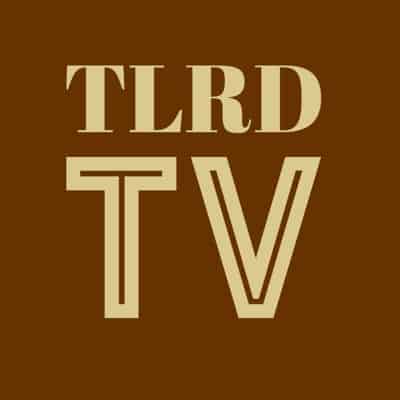 GREAT ESCAPE OF THE DAY.Nick Stratton set up a camera to see how his Frenchie was getting out of the kitchen.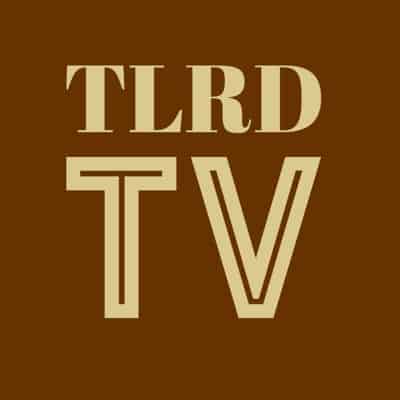 MONDAY MUSCLE. Jwan Yosef.
View this post on Instagram