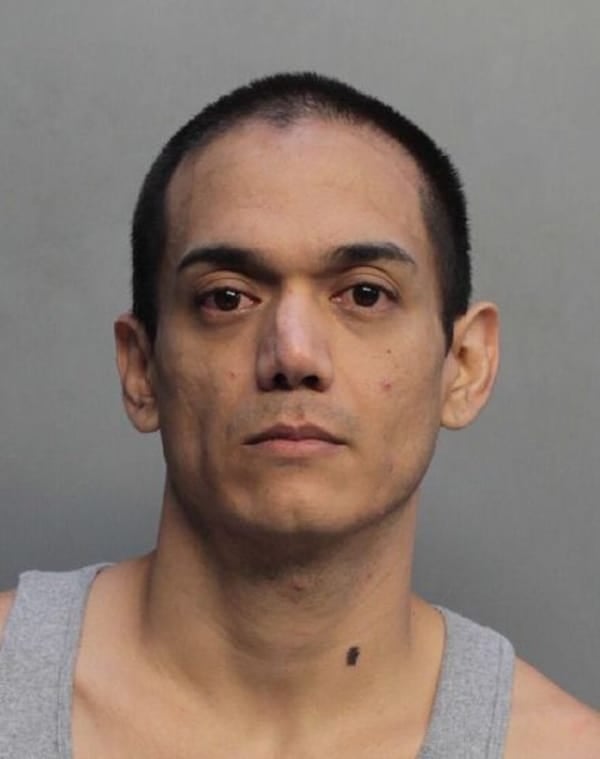 A Miami man arrested in July for posing as a housewife and promising men sex before luring  them to his home, filming them without their knowledge, and putting those films on a pay website called Straightboyz, has been sentenced to three years in prison.
Local10 reports: 'In the plea agreement, [Bryan] Deneumostier told authorities he would invite his victims to his home near the Homestead Reserve Air Base for sex using Craigslist and social media. Authorities said he sometimes posed as a woman under the screen name susanleon33326, telling his victims he was a cheating housewife who was seeking no-strings-attached flings.  When the men arrived, Deneumostier would blindfold and restrain his victims, prosecutors said. The victims did not know they were being recorded, prosecutors said. Deneumostier would then sell the videos to the website, prosecutors said. Authorities said there were at least 600 videos on the website, which has since been taken down.'
The Miami Herald reported: "Investigators believe Deneumostier ran the site for at least four years…Although the website is no longer in operation, many of the videos are still viewable on other adult websites. Agents are still trying to figure out how many of the people depicted on the site may be victims, never knowing their rendezvous were being recorded and uploaded to the web."
Deneumostier reportedly told the men he filmed that the "housewife" was an army wife and would never film them. The men wore blackout goggles or a blindfold while engaged in the sex act.