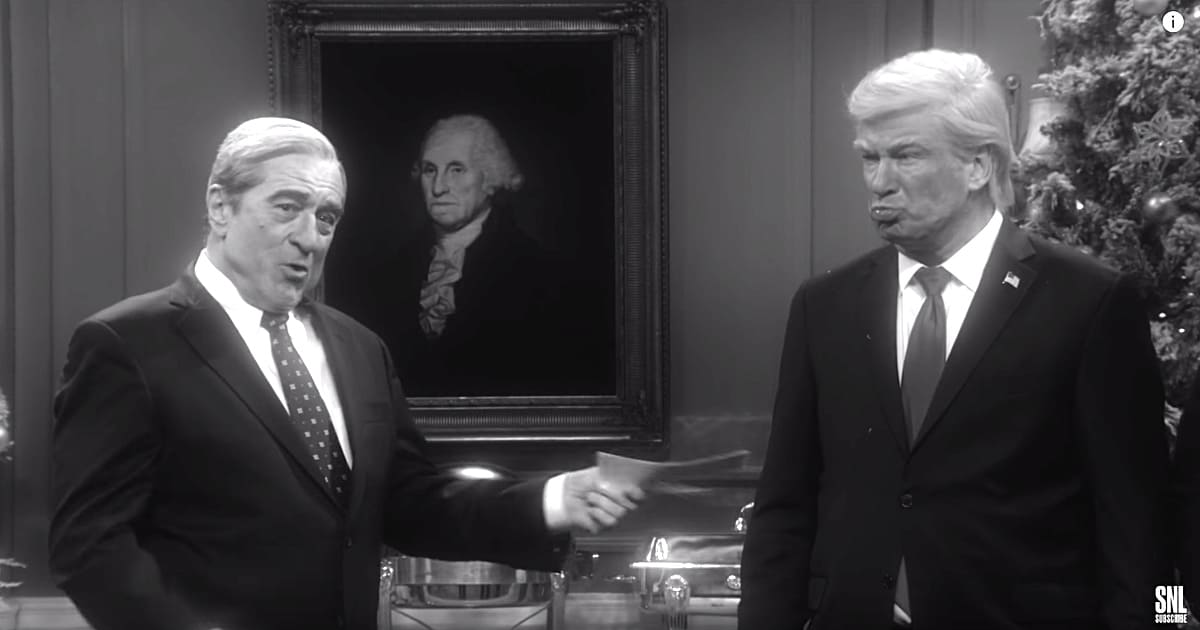 SNL's holiday show cold open took on the Christmas classic It's A Wonderful Life, imagining a world where Trump was not elected.
The sketch, which featured celeb cameos from Ben Stiller (Michael Cohen), Robert De Niro (Robert Mueller), and host Matt Damon (Brett Kavanaugh) also featured the imagined lives of Trump administration figures, like Mike Pence in his new job as a DJ ("It's so great to be myself").
Past SNL Christmas episode cold opens have all riffed on the politics of Trump's White House. In 2016, a month after Trump was elected, when there was some hope from a few people that the electoral college would reject Trump because Hillary Clinton had won the popular vote, the cold open took off on the iconic scene from the holiday classic Love Actually in which Andrew Lincoln professes his love for Keira Knightley on her doorstep with a set of written poster cards got a topical and equally-wrenching spin from Saturday Night Live last night. In SNL's sketch, Kate McKinnon's Hillary Clinton showed up at the door of elector Cecily Strong and made her case (with a hilarious but true set of cards) for why she should reject Donald Trump when the Electoral College votes for president (the vote was the following day).
SNL's 2017 episode featured a tree-trimming party at the White House, at which various members of the Trump administration arrived to deliver ornaments for the tree. The festivities were interrupted when Leslie Jones' Omarosa tried to enter the White House through a window.
Said Trump in this year's sketch, looking around at his Christmas party: "Everyone looks so different. What are those things on their faces?"
Quipped Kenan Thompson as Clarence the Guardian Angel: "Those are called smiles."