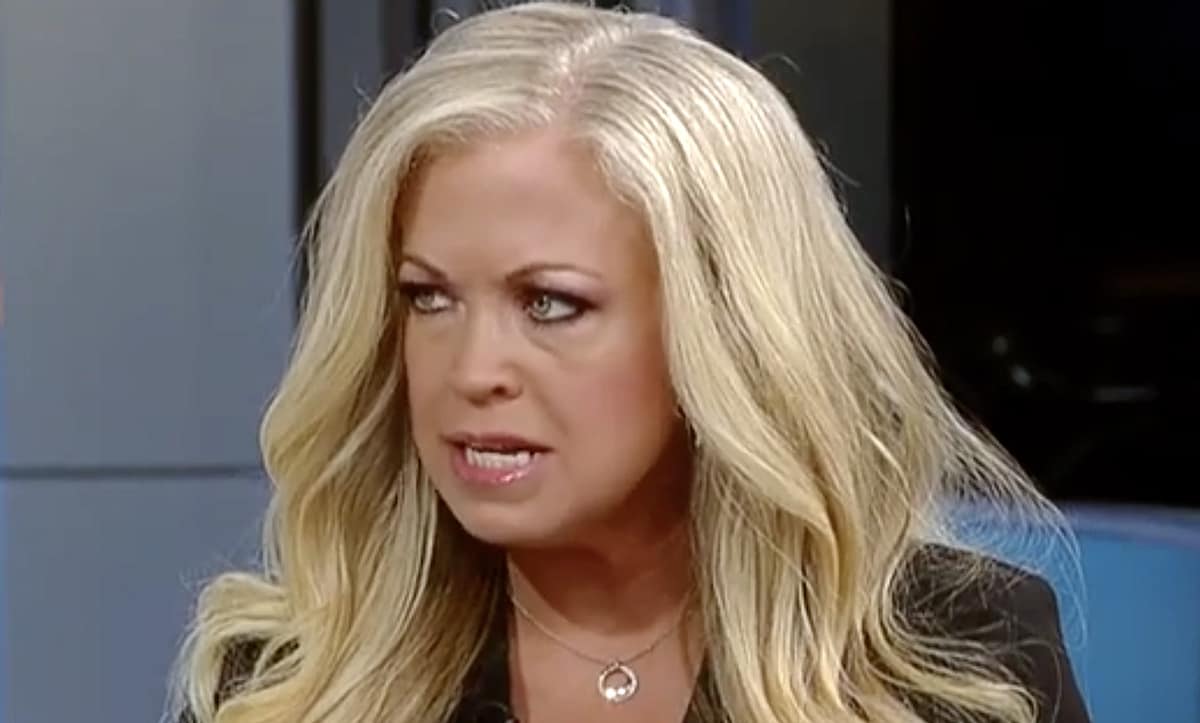 The Jacksonville Public Library was set to hold a sold-out LGBTQ-inclusive prom at one of its branches last Friday, but the event was canceled after "Activist Mommy" Elizabeth Johnston launched a hateful phone campaign that frightened the library so much it felt it couldn't provide adequate security.
Teens aged 14-18 were encouraged to "come dressed inspired by your favorite book character– casual, formal, or in drag – whatever makes you feel great. Be you!"
Wrote Johnston in a post (below) to her followers: "Express your disgust that this perversion is taking place in a taxpayer funded library!" Johnston also included photos of the drag queens that were set to appear, writing, "For all the sensitive stomachs out there, I apologize for the graphic pictures. I selected milder ones for you. If these perverts are going to come after children, I have to expose it! I know it ain't pretty!😕"
100 teenagers anticipating enjoying a prom at a safe space were denied.
Jacksonville.com reports: "Chris Boivin, the library's assistant director of community relations and marketing, said they canceled the prom because the library did not think it could provide enough 'safety and security for everybody involved.' The decision came Monday morning, Boivin said, after the library received hundreds of phone calls supporting and protesting the Storybook Pride Prom. Hundreds commented on and shared the library's Facebook post canceling the dance to express their disappointment."
UPDATE: The Jacksonville Public Library has released a statement on Facebook:
We understand the frustration of many about the recent cancellation of our Pride Prom planned for this Friday. We are disappointed that we cannot move forward with the event as planned and are now discussing alternatives in keeping with our original spirit and intent.


The Jacksonville Public Library promotes inclusivity and acceptance of all people, regardless of sexual orientation. Indeed, that was the goal of the Pride Prom as well as our other Pride Month programs. We stand by our decision to create the event, just as we stand by our decision to cancel it when we felt the teens' safety could not be guaranteed.


We uphold the American Library Association's Library Bill of Rights, which affirms that "equity, diversity, and inclusion are central to the promotion and practice of intellectual freedom."


We also support civil discourse and free speech. Unfortunately, the discourse from some in the community did not remain civil and reportedly included threats of physical violence. We had to make a very tough call.


Among the goals of the Pride Prom was to provide a safe, inclusive and positive environment where teens could feel free to be themselves. After hearing about threats aimed at attendees, we no longer felt that we could achieve those goals.


To be clear: Our cancellation of the Pride Prom does not mean that we agree with — or are bowing to pressure from — those who protested the event. We are not a political, religious or activist organization. We are, however, an organization dedicated to diversity, inclusivity and the safety of all who use our space.


Just like other libraries across the nation, the Jacksonville Public Library has a long history of hosting events to recognize Pride Month. We similarly recognize other months such as Black History Month, Women's History Month and National Hispanic Heritage Month. This year, in an effort to more effectively use resources, Learning Services changed a rule mandating certain programming for all branches, instead allowing branches to make programming decisions based on their individual resources and local community needs. This change was not specific to Pride Month, nor did it originate from our Director, Tim Rogers, who approved all details of the Pride Prom.