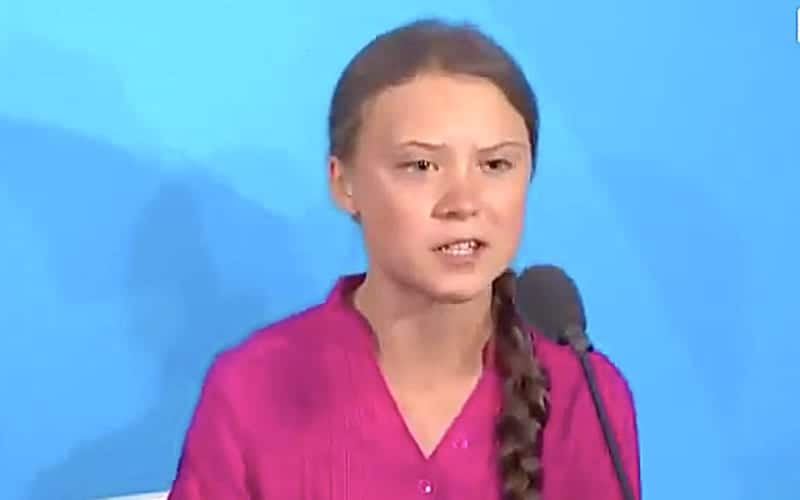 16-year-old Swedish climate activist Greta Thunberg turned Trump's mockery against him on Twitter.
Late on Monday, Trump posted a viral video of the activist angrily rebuking world leaders for refusing to act on climate change. Trump tweeted the video, snarking, "She seems like a very happy young girl looking forward to a bright and wonderful future. So nice to see!"
Thunberg has now reclaimed Trump's sarcastic snark for her Twitter profile.
Thunberg stared down Trump as he arrived at the United Nations on Tuesday.