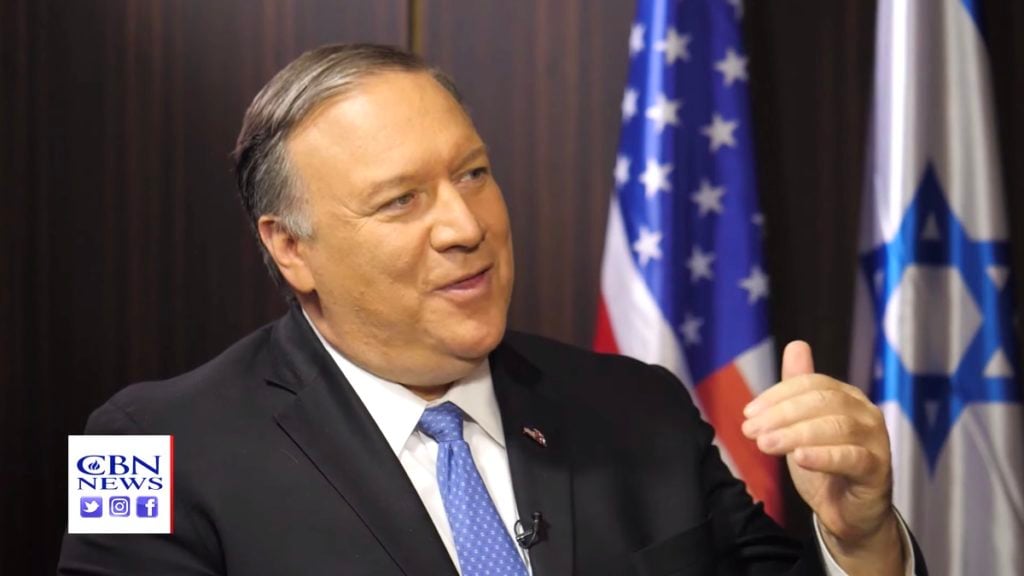 Mike Pompeo banned an NPR reporter from flying on the Secretary of State's plane on a trip to Europe and Central Asia, an apparent act of retaliation for questions another NPR reporter, Mary Louise Kelly, asked him about Ukraine.
Politico reports: "Michele Kelemen, a veteran reporter for the network, was removed from the list of reporters allowed to fly with Pompeo on a trip to Eastern Europe, only days after the secretary reportedly exploded at another NPR reporter for asking questions about Ukraine. The State Department Correspondents' Association swiftly condemned the move in a statement on Monday."
Trump praised Pompeo for doing a "good job on her" in remarks on Tuesday at the White House.
Senator Bob Menendez, the ranking member of the Senate Foreign Relations Committee, denounced Pompeo on Tuesday: "As the United States' chief diplomat, the person most responsible for promoting and championing American values all over the world, Secretary Pompeo should know that freedom of the press is a fundamental human right, a foundational pillar of democracy, and an indispensable check on authoritarian overreach. Punishing a credible U.S. news outlet by kicking their reporter off of the Secretary's plane is something we would expect from an authoritarian dictator."