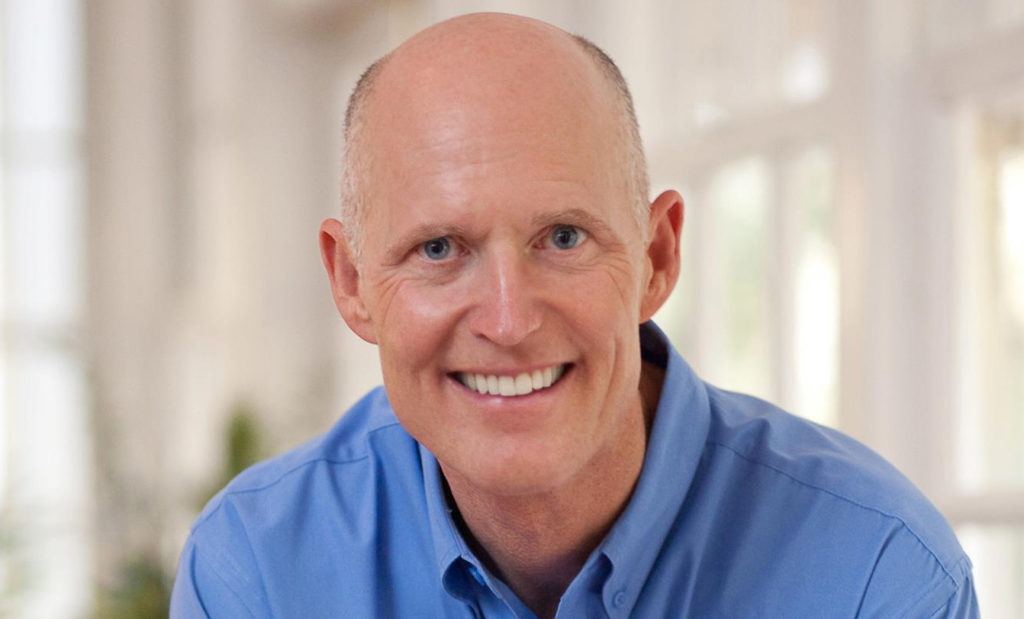 Florida GOP Senator Rick Scott is self-quarantining after he had contact with a Brazilian official who later tested positive for coronavirus at Mar-a-Lago last weekend.
President Donald Trump also had contact with Fabio Wajngarten, the press secretary for President Jair Bolsonaro. However, Trump shrugged off any risk earlier Thursday, saying "I'm not concerned."
NBCMiami.com reports: Florida Sen. Rick Scott said he placed himself in quarantine after he may have been in contact with the communications director for Brazilian President Jair Bolsonaro, who tested positive for the new coronavirus after traveling to South Florida. The communications director, Fábio Wajngarten, had traveled with Bolsonaro on a three-day U.S. trip and attended a meeting with President Donald Trump at Trump's Mar-a-Lago resort. A statement from the president's communications office on Thursday said Wajngarten's test results have come back positive. Scott said he didn't believe he interacted with Wajngarten, but was in the same room with him. Scott said the Brazilian Embassy said Wajngarten had no symptoms leading up to or the day of the conference.