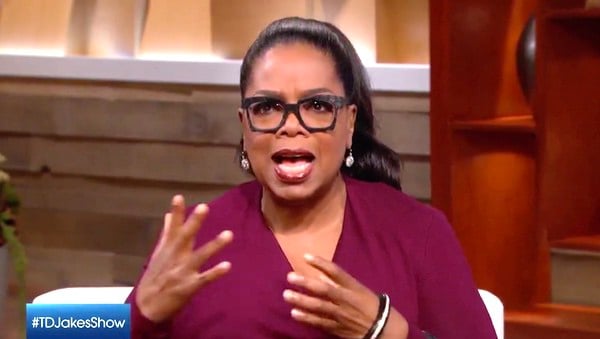 Oprah Winfrey took to Twitter early Wednesday morning to dispel reports that she had been arrested after a raid at her Boca Raton home. The reports originated from the conspiracy theorist group QAnon, which said she had been charged with sex trafficking.
Tweeted Oprah: "Just got a phone call that my name is trending. And being trolled for some awful FAKE thing. It's NOT TRUE. Haven't been raided, or arrested. Just sanitizing and self distancing with the rest of the world. Stay safe everybody."
The Washington Post reports: "The outlandish allegations were reportedly propagated by online devotees of QAnon, the bizarre conspiracy theory that 'centers on the idea that an anonymous government official, or 'Q,' has been secretly sharing messages and symbols that serve as evidence of a hidden plot to overthrow Trump,' as The Washington Post's Tony Romm and Colby Itkowitz previously reported. Followers, most of them enthusiastic supporters of President Trump, believe that many elite politicians and celebrities belong to an international cabal of pedophiles and will soon be arrested."
Pro golfer Scott Piercy recently lost several sponsors after revealing he was a QAnon follower and posting a homophobic meme about Democratic presidential candidate Pete Buttigieg.