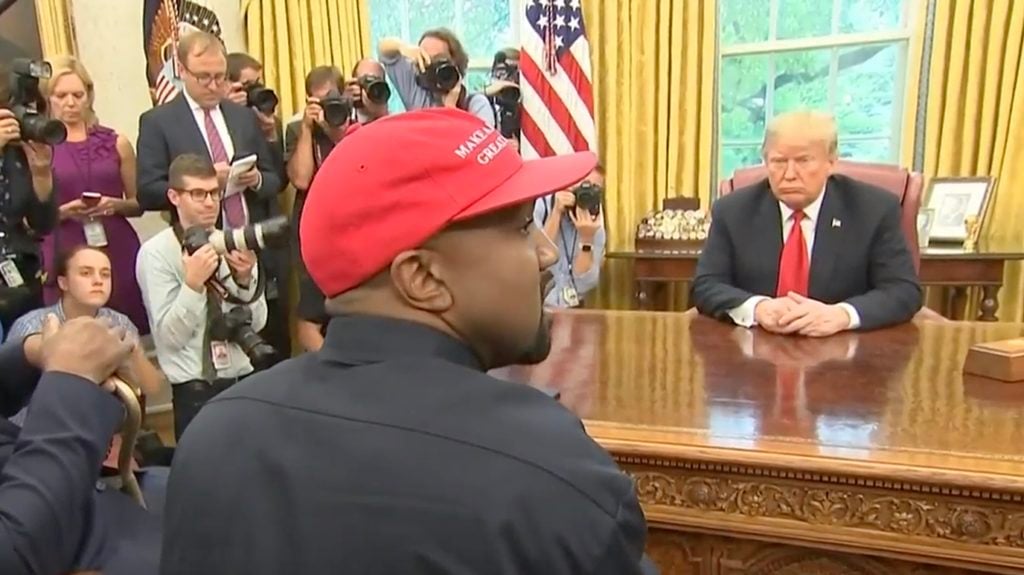 Rapper, sneaker mogul, and Trump supporter Kanye West announced he's running for president via Twitter late on Saturday.
And did you hear, he has an album coming out?
Tweeted West: "We must now realize the promise of America by trusting God, unifying our vision and building our future. I am running for president of the United States!"
Writes Forbes: "A run by West would be far more likely to result in tipping the scales for one candidate than West himself becoming president. According to Ballotpedia, deadlines to file as an independent candidate for president have already passed in New York, Texas, New Mexico, Indiana, Maine and North Carolina, whose 102 electoral votes would be critical to winning the presidency. Deadlines are also fast approaching in Florida, Oklahoma, Michigan and South Carolina, another 61 electoral votes. That would make just 375 electoral votes available–a difficult jumping-off point in the race to 270. But high-profile 3rd party candidates have held major influence over the results of presidential races, such as businessman Ross Perot, who garnered 19% of the national popular vote in his 1992 run. Perot has been etched in history as a spoiler who cost Republican George H.W. Bush, a fellow Texan, a second term as president–though some suggest that legacy is overstated."
People are understandably skeptical.