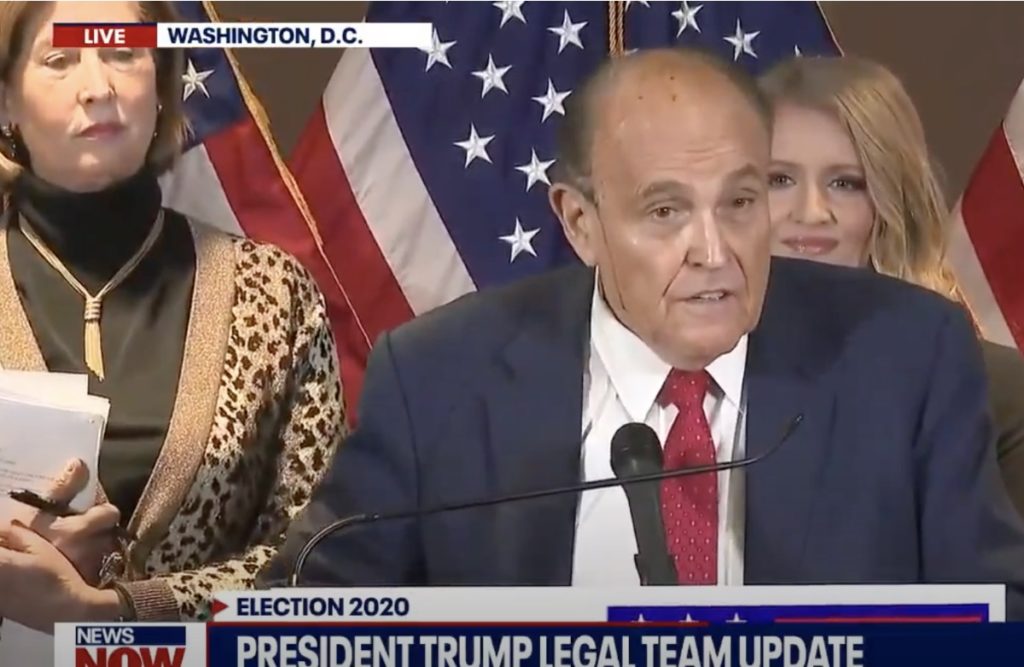 Rudy Giuliani lobbed allegations about voter fraud at an unhinged press conference where he reenacted a scene from the film My Cousin Vinny and something that appeared to be hair dye dripped down the side of his face.
Presenting no evidence, Giuliani claimed there were enough votes in Georgia, Pennsylvania, Michigan, Wisconsin, Nevada and Arizona to overturn the election. Giuliani's claims are not backed up by election officials in any of those states.
He also cited hundreds of affidavits from Michigan "poll watchers" that have already been debunked.
Giuliani also stated that Trump's goal was to "overturn" the election.
Some additional clips of the press conference from Vox's Aaron Rupar, which also included Sidney Powell and Trump adviser Jenna Ellis (who once called Trump an "unethical, corrupt, lying, criminal, dirtbag"):
Presser stream: