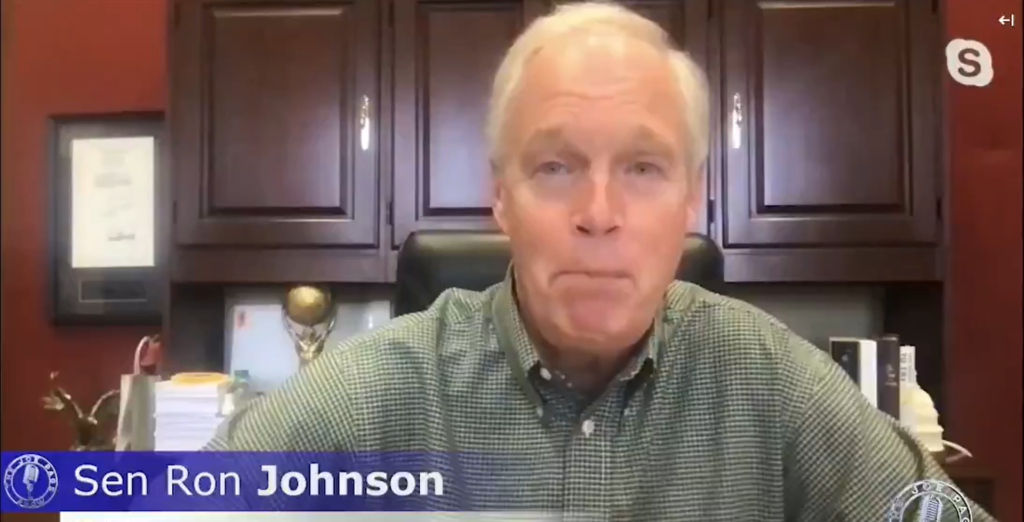 Sen. Ron Johnson's racist comments on a conservative talk show in which he praised the January 6 Capitol rioters has drawn swift condemnation across the political spectrum.
Here's what the senior U.S. Senator from Wisconsin had to say about the violent insurrection on The Joe Pags Show on Friday:
On January 6, I never felt threatened…and mainly because I knew that those thousands of people that were marching the Capitol who were trying to pressure people like me to vote the way they wanted me to vote, I knew those were people that loved this country, that truly respect law enforcement and would never do anything to break the law. So I wasn't concerned…Now had the tables been turned and President Trump won the election and those were tens of thousands of Black Lives Matter and Antifa protestors, I might have been a little concerned.
Here are just a handful of the reactions cropping up on Twitter:
Last month, Johnson raised eyebrows for saying the Capitol riot "didn't seem like an armed insurrection to me."
Johnson's Senate seat is up next year but he hasn't yet committed to running for reelection. Last week he hinted that retiring is "probably my preference now."