Published by
OK Magazine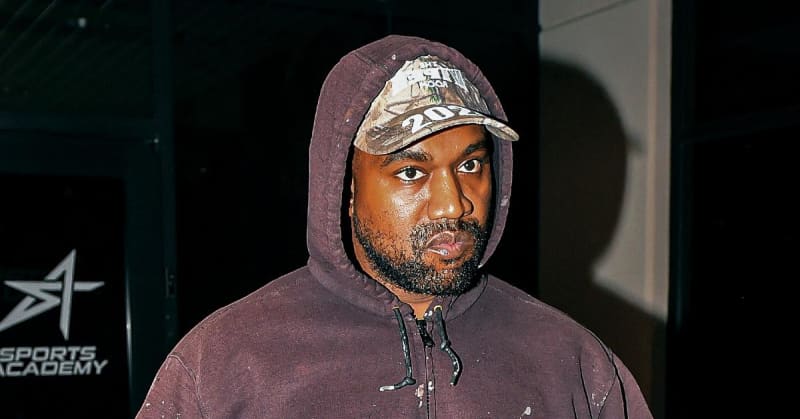 mega
Amid all of the news stories that made headlines this past year, several controversial figures emerged, shocking and enraging fans and advocates alike.
From Elon Musk to Kanye West, here are some of 2022's most controversial figures.
Elon Musk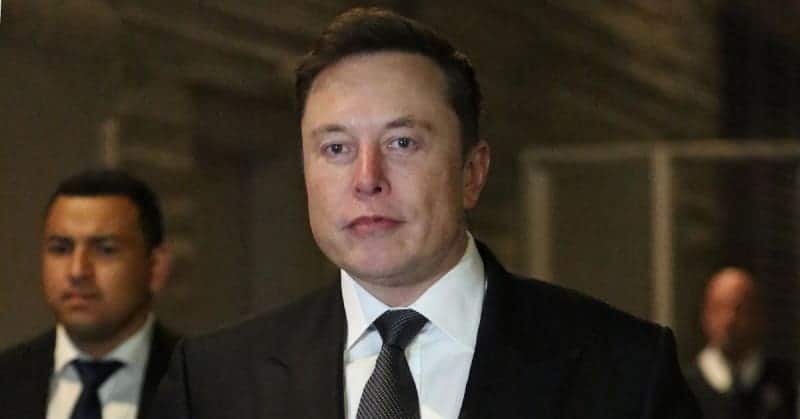 Though Elon Musk has never been one to shy away from controversy, the Tesla higher-up has had a particularly divisive 2022.
After months of back and forth, the entrepreneur finally snapped up social media platform Twitter for $44 billion, a decision that ultimately proved controversial, leading to layoffs, questionable working conditions and site security concerns.
Beyond these technical mishaps — and frustrating and confusing users by offering blue verification marks for purchase — a study from Montclair State University found that there was an "immediate, visible and measurable spike" in hate speech increased since Musk's takeover.
"Results conclusively showed that there was an immediate spike in tweets using one or more of the analyzed hate terms in the period leading up to Musk taking over the company," CBS News reported of the study.
TWITTER LEAK! USER RECORDS EXPOSED AFTER DATA WAS RELEASED ON SOCIAL MEDIA APP 1 MONTH AFTER ELON MUSK COMPLETES DEAL
But it wasn't just Twitter. Back in July, the billionaire made headlines after a report citing court documents revealed that he had fathered twins with Shivon Zilis, a higher-up at his company Neuralink.
Born just one month before the father-of-10 welcomed his youngest child, daughter Exa Dark Sideræl Musk, with ex-girlfriend Grimes, the entrepreneur tapped his signature sense of humor, brushing off the backlash on social media.
"Doing my best to help the underpopulation crisis," Musk joked shortly after the report made headlines. "A collapsing birth rate is the biggest danger civilization faces by far."
Andrew Tate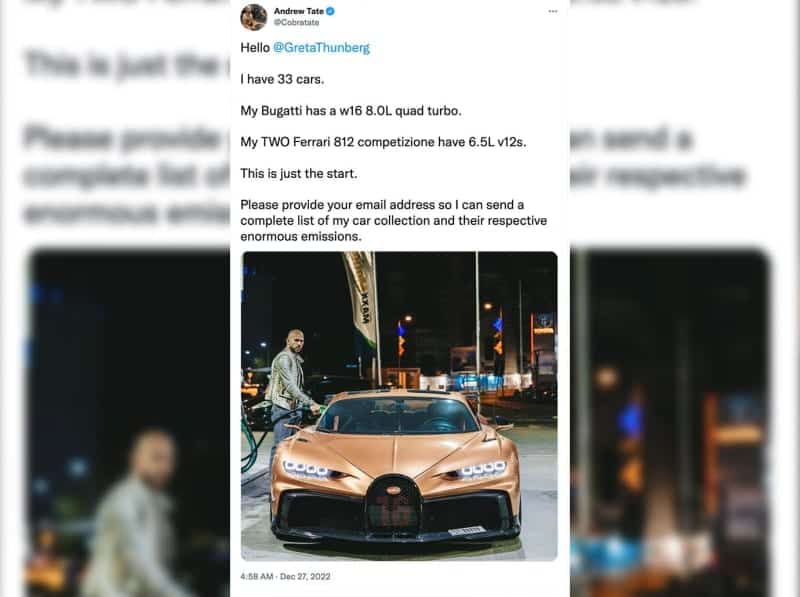 While kickboxer Andrew Tate had been a prominent figure in right-wing circles for some time, he found his way into mainstream popularity this year. Sparking anger and public outcry for his political and social views, Tate has largely been condemned as misogynistic, likening women to property and detailing the methods in which he would batter women who accused him of acting unfaithfully in relationships.
Though these views ultimately got him the boot from several popular social platforms, including YouTube and TikTok, Tate found himself in particularly hot water with both teen climate activist Greta Thunberg and Romanian authorities this week. Shortly after getting brutally roasted on social media for offering to email Thunberga list of his 33 less-than-eco-friendly vehicles — "email me at smalldickenergy@getalife.com," she jokingly replied — Tate found himself facing charges on counts of human trafficking and rape in Romania.
'DON'T CALL YOURSELF A CLIMATE ACTIVIST IF YOU HAVE TO BURN PEOPLE LIKE THAT': GRETA THUNBERG HILARIOUSLY ROASTS ANDREW TATE IN TWITTER CLAPBACK
On Thursday, December 29, Tate and his brother were detained in the European nation as a part of a probe into the aforementioned crimes. The following day, a judge ruled that the controversial figure and other involved parties remain in custody for another 30 days.
Though some cite a pizza box appearing in a social media response video to Thunberg's clapback as the catalyst for his arrest, tipping off local authorities that Tate was in Romania — "this is what happens when you don't recycle your pizza boxes," Thunberg joked on social media shortly after these rumors began swirling online — a Romanian official denied these claims.
Kanye West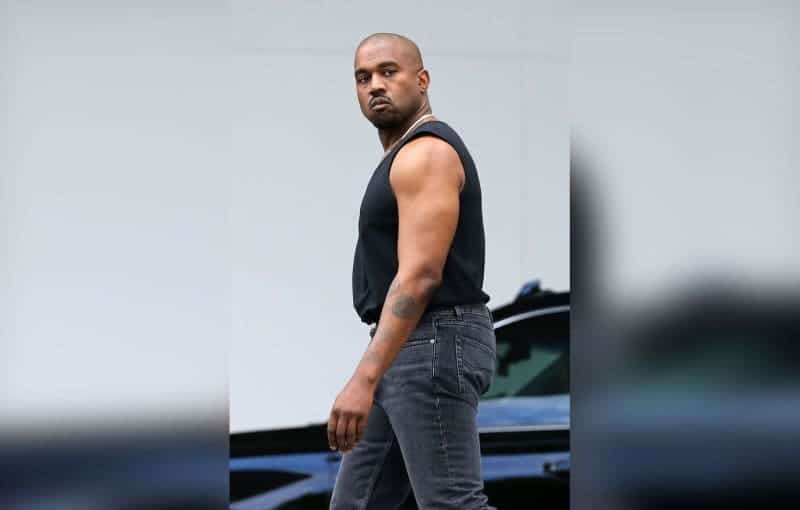 Though musician Kanye West has a reputation for being quite the controversial figure, the "Stronger" artist made headlines for all the wrong reasons this fall. Days after he sparked online backlash for showing T-shirts emblazoned with the slogan "White Lives Matter" — which has been dubbed a "white supremacist phrase" by the Anti-Defamation League — during the Yeezy season 9 show at Paris Fashion Week, West seemingly doubled down on his troubling sentiments, spewing antisemitic rhetoric on social media.
"I'm a bit sleepy tonight but when I wake up I'm going death con 3 [sic] on JEWISH PEOPLE," he infamously wrote on Twitter after garnering ire for posting screenshots of text messages in which he accused Sean "Diddy" Combs of being controlled by Jewish people.
SHOWING SOLIDARITY! CELEBRITIES SUPPORT JEWISH COMMUNITY AFTER KANYE WEST'S CONTINUED ANTI-SEMITISM
West quickly removed the post, yet he only continued to tout hateful rhetoric against the Jewish community online and in the press over the next several weeks, perpetuating antisemitic conspiracy theories, posting swastikas and insisting that that Nazi leader Adolf Hitler did some "good" things.
While these abhorrent behavior impacted West professionally, with companies including Adidas, JP Morgan Chase severing ties with the star, several of those close to him denounced his antics, including ex-wife Kim Kardashian, who took to social media to condemn his antisemitic sentiments.
"Hate speech is never OK or excusable," the mom-of-four tweeted in the midst of the backlash. "I stand together with the Jewish community and call on the terrible violence and hateful rhetoric towards them to come to an immediate end."