Published by
Radar Online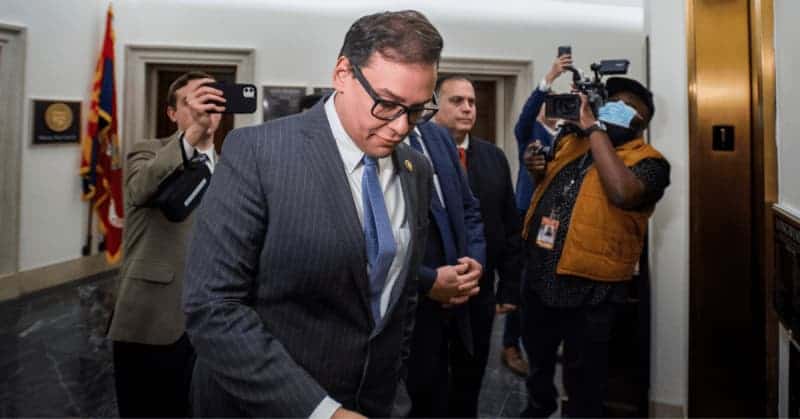 mega
GOP congressman George Santos has been accused of proposing to a former teenage boyfriend while he was still legally married to his wife, RadarOnline.com has learned.
The controversial Republican congressman has been the source of several scandals since his election win, which included accusations of lying about his claim that his grandparents were Holocaust survivors and that his mother was in the South Tower during 9/11.
Santos, 34, ran as an openly-gay GOP candidate but failed to disclose his former marriage to a woman during his successful campaign.
A recent report claimed that in addition to allegedly proposing to his then-teenage boyfriend while he was married. Santos allegedly planned and announced an engagement party, without his former partner's blessing or acceptance of his proposal.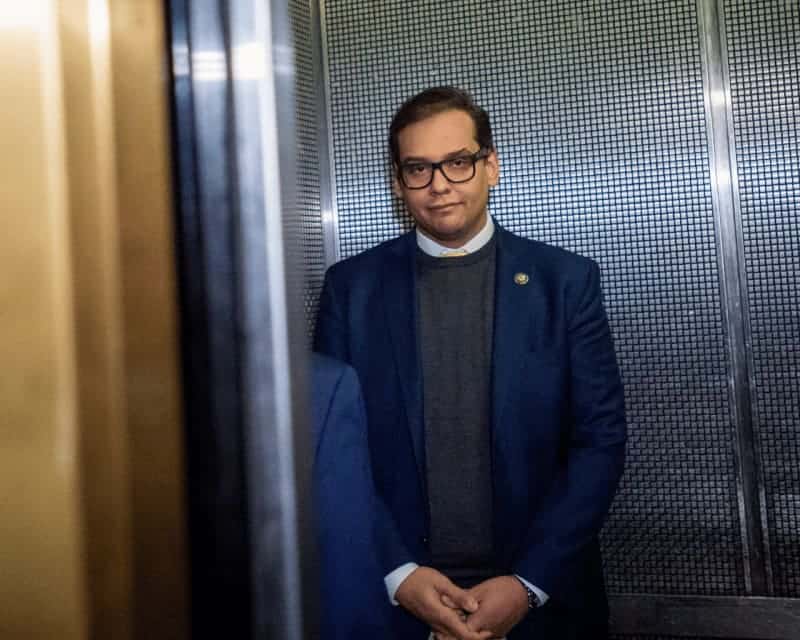 The 34-year-old congressman allegedly proposed to his then-boyfriend in 2014, five years before his divorce from ex-wife, Uadla Vieira Santos, which was finalized in 2019.
Pedro Vilarva was 18 years old when he first met then-26-year-old Santos, the same year as the alleged proposal, in 2014.
Vilarva claimed that even though he never accepted Santos' multiple proposals, the then-future congressman invited their friends to celebrate their engagement that November —and even made a Facebook invite for the occasion.
"Good evening everyone! As you all may already know Pedro and I have decided to join our toothbrushes! Lol and a very few friends have been selected to share this special moment with us!" Santos wrote in the Facebook post, shared by his former roommate, Greg Morey-Parker, to The Daily Beast. "Thanks for sharing this very important day in our lives."
The celebration was set for November 23, 2014, at La Bonne Soupe in Manhattan. The only problem was that Viarva claimed he never said yes.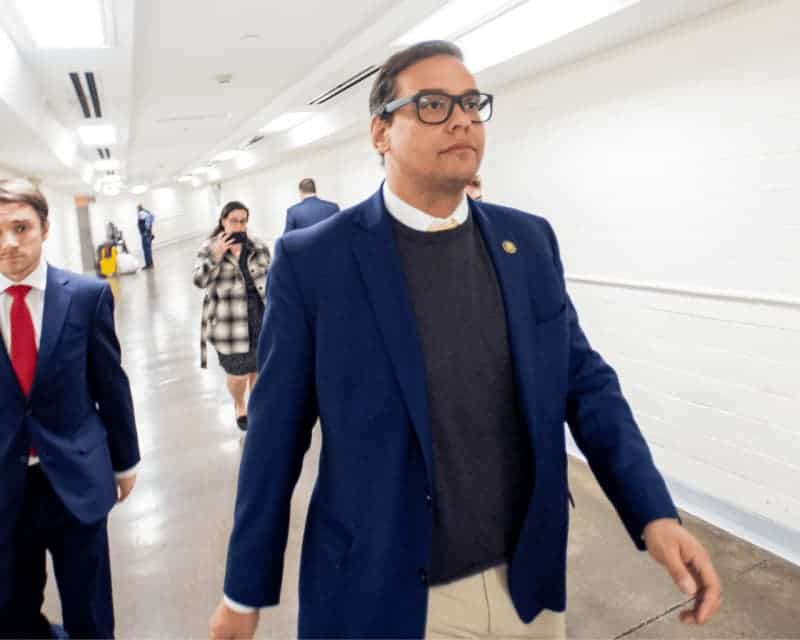 "He asked me 3x but I didn't accept it," Vilavra shared via text message to the Beast. "There was never a party [or] anything in regards to it."
Adding to the increasingly bizarre claims about the newly elected congressman's former life, was the fact that his proposal came two years into his marriage with Uadla, the Brazilian woman Santos' inner circle knew only as "a friend."
Santos' former roommate alleged that the congressman even "tried to get me to marry some Brazilian woman so she could get citizenship," at one point. The ex-roommate claimed the New York republican was going to make money off of the union, however, the report did not elaborate on any specific details of the alleged arrangement.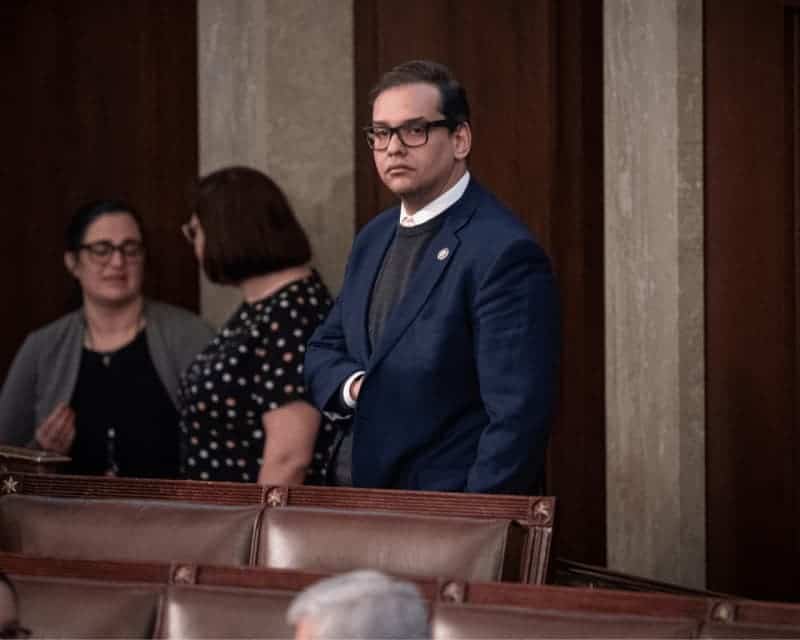 Uadla actually filed for divorce in May 2013, almost a year prior to Santos' alleged proposal. However, she withdrew the filing and remained married to Santos until September 2019.
The divorce was finalized two weeks before Santos submitted paperwork for his initial 2020 campaign.