Published by
BANG Showbiz English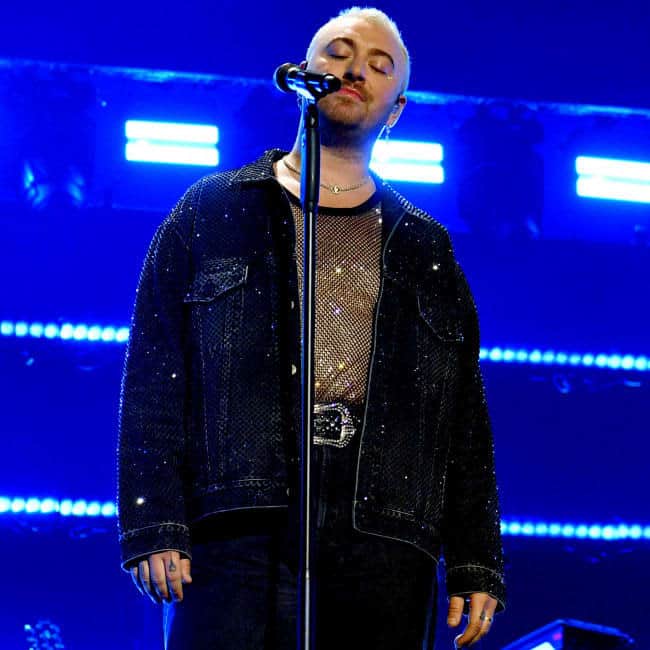 Sam Smith has started wearing thongs "every day".
The 30-year-old singer – who recently released new single 'Unholy' from their new album 'Gloria' – has opened up about their fashion choices as they grow more confident with their body.
Playing a game called 'Holy or Unholy' with ET Canada, Sam replied: "Unholy, but I love them. I've started wearing thongs, I wear them every day now.
"It's fabulous! They just slice you up in the right way."
Asked which celebrity they'd like to see in a thong, they added: "We need to see Brad Pitt in a thong. We have to, right? There's so many people I want to see in a thong!"
Sam previously opened up about the way they have a similar outlook to music and every other aspect of their life when it comes to wanting "a reason for everything".
Speaking last year, they explained: "I've really made sure that inside the music there's a reason for everything. I've been intricate with the way I've made it.
"I want it to be the same with jewellery and all my clothes, so that when you look deeply, there's a message behind every single part."
Sam – whose new album includes references the LGBTQ+ cultural touchstones such as the 1990 documentary 'Paris is Burning', drag queen Divine and Judy Garland's rendition of 'Over the Rainbow' – believes sparkly accessories have has "always been a huge" to them.
They said: "Jewellery has always been a big part of my life. Even when I started with my first album, I had the crucifix earrings. But the dangle – wearing two earrings that dangle – was a big moment for me, because it just made me feel great."