Published by
OK Magazine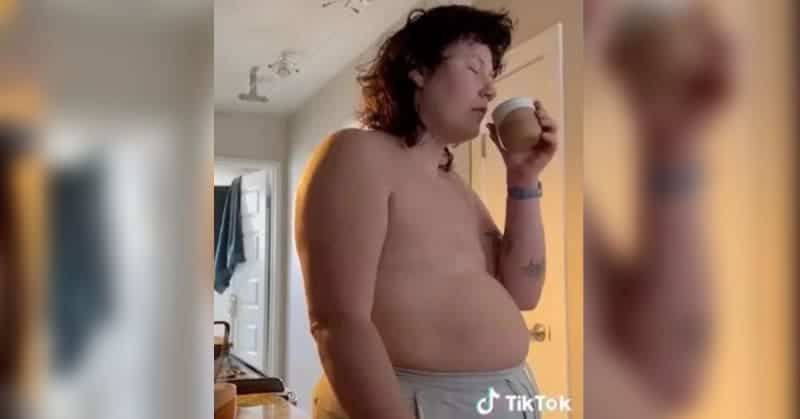 tiktok
Meri and Kody Brown's only child, Leon, took to TikTok to reveal they'd had gender-affirming top surgery, nearly seven months after announcing they were transgender and used they/them pronouns.
In a video re-shared by another user on the social media platform on Sunday, January 22, Leon was shirtless and talking about enjoying the quiet moments of life while making coffee.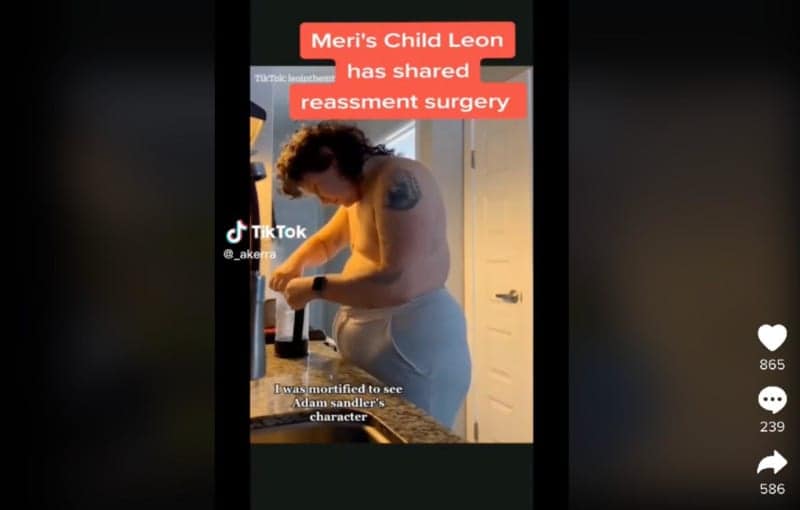 "When I was little and I saw the movieClick for the first time, I was mortified to see Adam Sandler's character fast forwarding through these little moments of his life," they said in a voice over. "It is the little moments that become the big moments, and missing them is like missing your whole life."
WHO IS LEON BROWN? LEARN MORE ABOUT 'SISTER WIVES' STAR MERI BROWN'S CHILD WHO RECENTLY CAME OUT AS TRANSGENDER
They provided no further details on the procedure or when they had underwent surgery.
This comes eight months after Leon's longtime partner, Audrey Kriss, who also identifies as transgender, revealed they had a similar procedure done.
'SISTER WIVES' STAR MYKELTI BROWN CONFIRMS MERI WILL NEVER BE A PART OF HER KIDS' LIVES 'BECAUSE OF THE TRAUMA' SHE ENDURED AS A CHILD
"Crazy what some self love and time to yourself can do sometimes," Audrey previously captioned a series of photos comparing the difference between how they looked and where they were in life in 2020 and 2022. "These past few years have been hard but I have been fortunate to have had some amazing moments of growth and joy along the way," they concluded.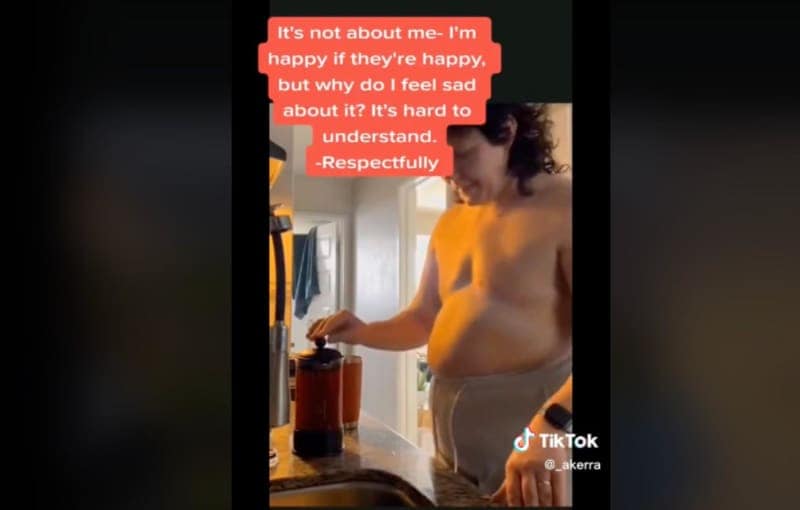 As OK! previously reported, Leon came out as trans in a candid Instagram post that was shared last June.
"Someone recently told me that i didn't have to have all of my s**t figured out in order for me to share myself with the world," they wrote at the time. "So here's me, definitely not having almost any of my s**t figured out, to let you know that I am trans."
"I remember the first time that I knew I wasn't a girl. I was pretty young & unfortunately I grew up in a context that was incredibly gendered & restrictive," they continued of their conservative upbringing. "so i continued to be socialized as a girl & later a woman."
Leon began dating Audrey in 2017 and in 2019 the couple confirmed they were engaged.